Japan Unveils Shinkansen 'Supreme' Version Of Its Bullet Train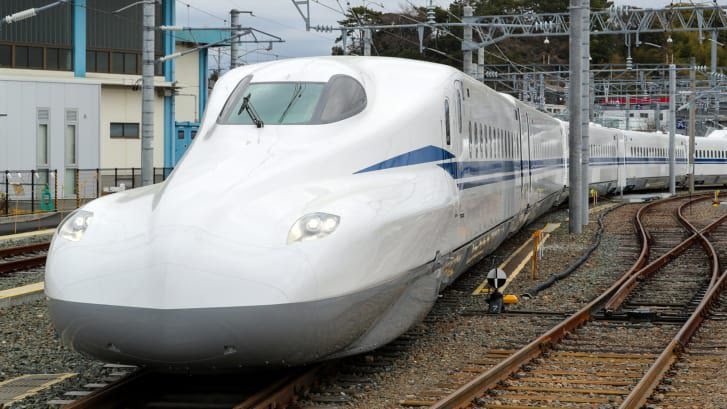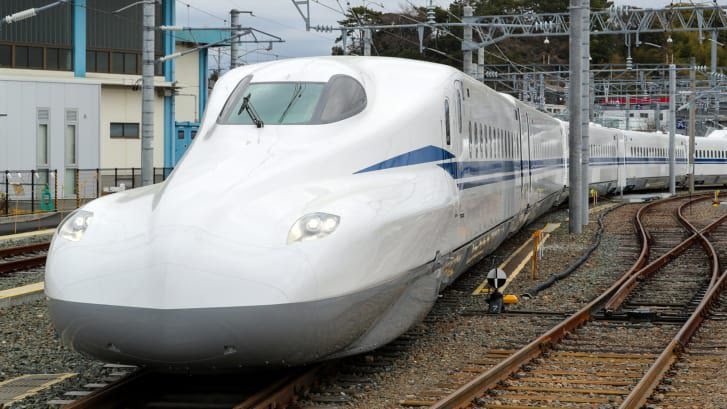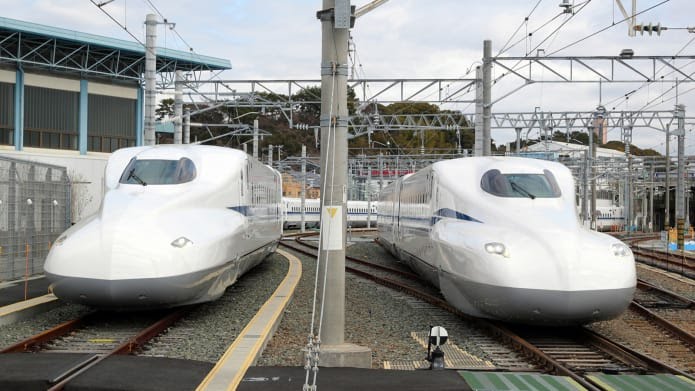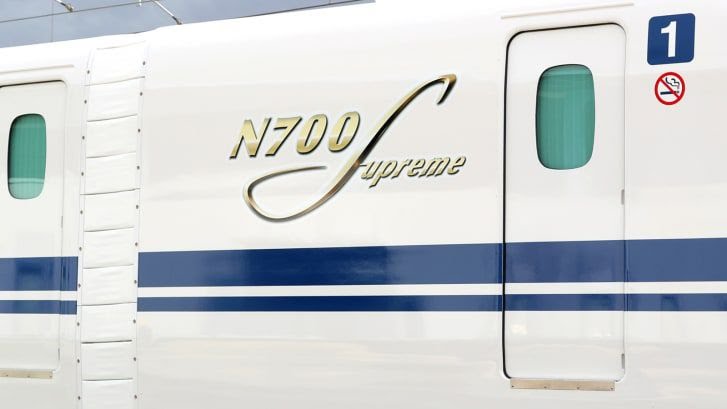 Central Japan Railway has unveiled a prototype of the N700S, a bullet train adorned with a large gold 'S' that stands for Supreme. They are designed to be kinder to both the environment and its passengers.Test runs are due to begin this month.
The train is made up of 16 cars , two driving cars and 14 commuter ones, and is able to accommodate a total of 1,323 passengers.
It's 20 percent lighter, consumes 7 percent less energy and has a nose redesigned to have a modified 'dual supreme wing type' profile, which will improve airflow and reduce a sonic boom effect while the train is moving through tunnels.
The Supreme train will be able to travel at 177 mph (285 kmph) on the Tokaido Shinkansen line and at 186 mph (300 kmph) on the Sanyo Shinkansen line, which is just as fast as previous trains.
The new generation train allows for different layouts including an 8-car or 12-car train rather than the usual 16-cars, so transportation authorities can change the configuration based on need.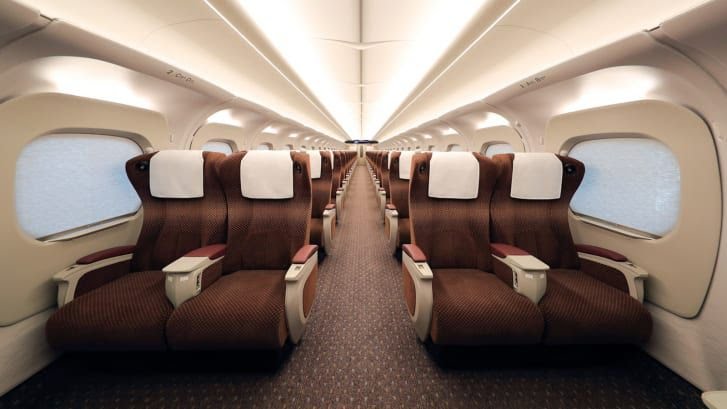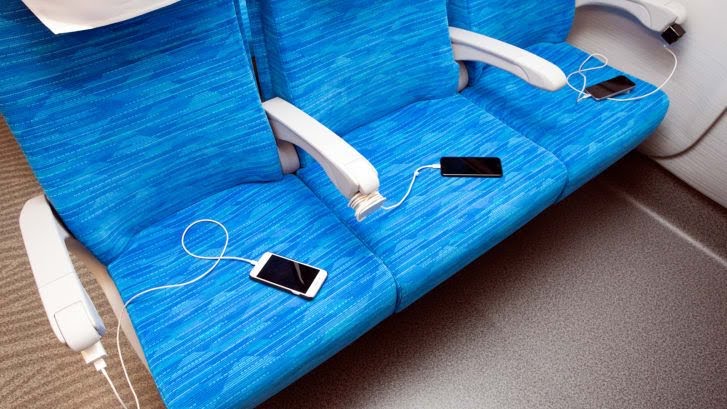 Travelers get power outlets on every seat to charge or plug their  gadgets, more comfortable seats and overhead racks that light up at each station to remind you to check for luggage.
The seats have been upgraded with a new fabric and the ability to recline even further with 15 percent more legroom for those who purchase first class tickets.
The N700S isn't as exciting or speedy as a maglev train, but it promises to make high-speed rail that much more viable.
The Central Japan Railway's N700S series trains are due to debut in 2020, just in time for the Tokyo Olympic Games,on the Tokaido Shinkansen line, which runs between Tokyo and Shin-Osaka.
However, there's an increased chance of finding it outside of Japan.
I hope the federal and state government ,especially LAMATA, will boost our rail transportation system with latest and super fast trains like the Supreme Bullet Train . What do you think?