See The Shocking Moment 2 Ambulances Rushing To The Same Scene Collided With One Another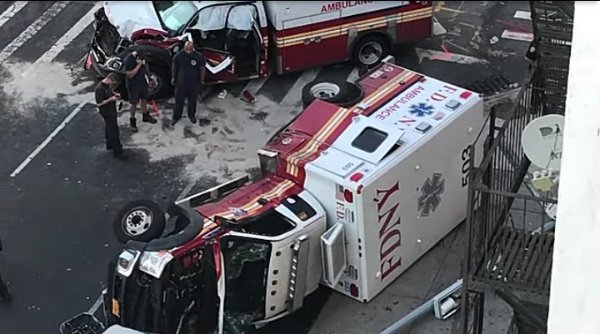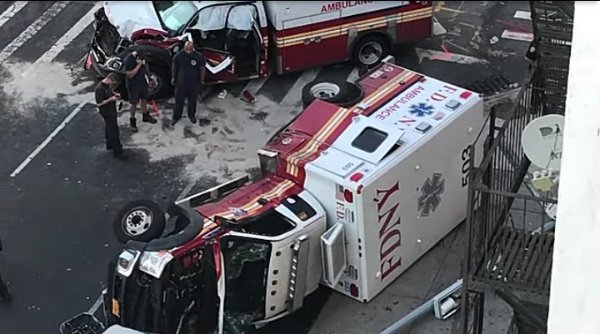 This is shocking moment two New York City Fire Department Bureau of Emergency Medical Services (FDNY EMS) ambulances collided with one another at an intersection in the Bronx.
The two FDNY emergency vehicles were rushing to the same scene in the area after receiving a call about an intoxicated person who was acting violently just a block away from the crash.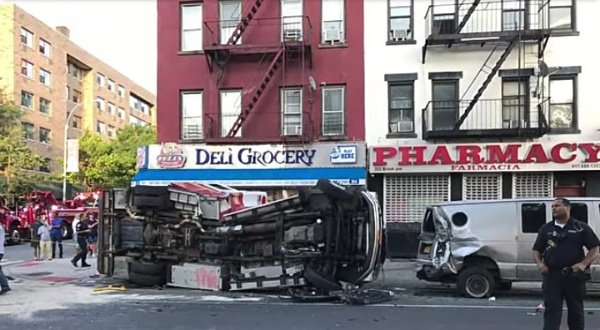 One of the emergency vehicles overturned during the collision, striking a light pole, a parking sign, a refuse can and then a parked grey van.
According to sources, there were no patients inside the two ambulances at the time of the crash. All of the injured emergency workers were taken to Lincoln Hospital with non-life-threatening injuries.