Should Gov. Sanwo-Olu Outsource The Rehabilitation Of Lagos Roads To Private Contractors?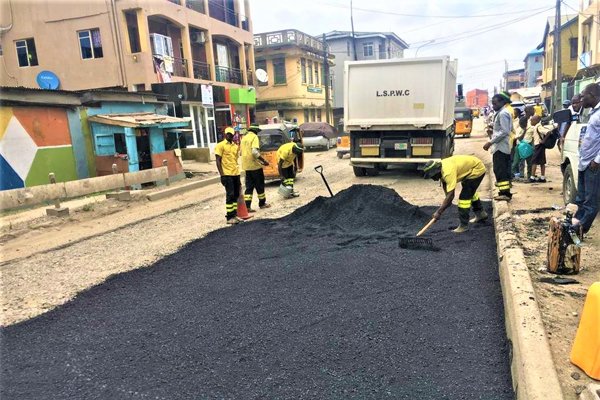 On Thursday 30th May 2019, Babajide Sanwo–Olu, the Governor of Lagos State, signed his first Executive Order.
Contained in the Executive Order was a directive to the Lagos State Public works Corporation (LSPWC) to commence the patching and rehabilitation of bad roads to address the perennial problem of traffic in the State.
In obedience to the Executive Order, the LSPWC has commenced an aggressive rehabilitation of roads in Lagos state to rid them of potholes and failed portions.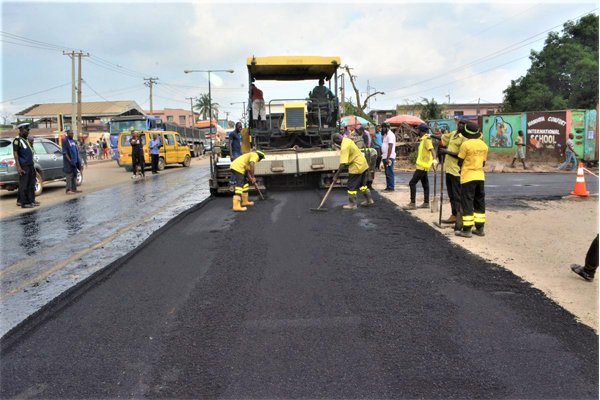 Weeks after the rehabilitation exercise commenced, one thing has become evident to observant commuters; and that is, LSPWC is clearly overwhelmed by the incredible number of potholes and failed portions on roads all around Lagos state.
Except we delude ourselves, it is clear that LSPWC is significantly limited by personnel and equipment, and as such, the exercise to rid roads in Lagos state cannot be achieved anytime soon.
With this reality, if indeed the Lagos State government is sincere with its determination to rid the roads in Lagos state of potholes and failed portions, would it not be wiser to outsource some part of the project or collaborate with some private construction firms in the exercise?