Check Out Multi-billion Naira Worth Of Smuggled Vehicles That Customs Has Seized Since 2017
Check out the multi-billion naira worth of smuggled luxury vehicles that the Nigerian Customs has seized since 2017.
Some of these rides includes models from brands like Rolls-Royce, Bentley, Lamborghini and Mercedes-AMG.
The Nigeria Customs Service (NCS) is an independent customs service under the supervisory oversight of the Nigerian Ministry of Finance.
The body is responsible for the collection of customs revenue, facilitation of both national and international trade and anti-smuggling activities.
Since 2017, the customs, in its fight against smuggling of both legal and illegal goods into the country, has seized multi-billion naira worth of luxury cars.
The body keeps appealing to Nigerians to desist from smuggling activities that could sabotage the Federal Government's efforts in the grow Nigeria agenda.
Lamborghini Huracan sports car and a luxury 2018 Rolls-Royce
The Nigeria Customs Service (NCS) in July 2020 recorded yet another feat in its fight against smuggling with the seizure of four exotic cars.
Last week, the Customs, in a press release, revealed some of the items seized from smugglers in the month of July.
Amongst the seized items includes ₦100m Lamborghini Huracan sports car and a luxury 2018 Rolls-Royce car.
According to Nigeria Customs, the two seized vehicles have a Duty Paid Valued of ₦324 million naira.
This means that the combined worth of both cars is about ₦463 million.
Bulletproof Toyota Land Cruiser SUV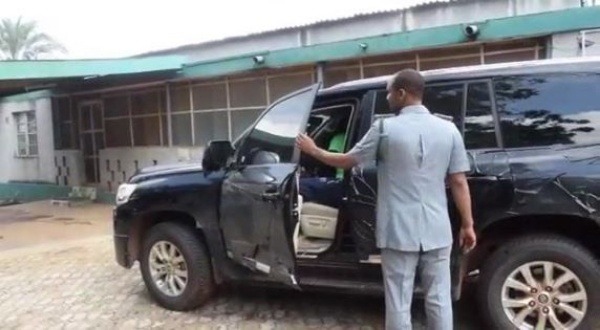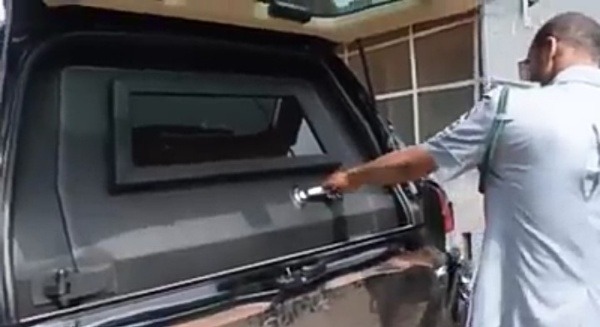 This bulletproof Toyota Land Cruiser SUV joins the first two luxury cars that was seized by the Customs this month.
The 2019 armoured SUV, worth ₦200m, was abandoned in the bush by smugglers
2018 model black bullet-proofed Mercedes-AMG G63 limousine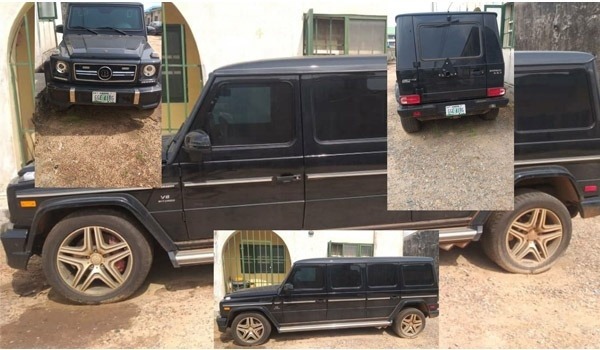 Rounding off the cars that has been seized so far this month is this bulletproof limousine Mercedes-AMG G63.
The 2018 model SUV is worth ₦70 million.
31 luxury cars, including Rolls-Royces and Bentley
In 2018, the Customs seized 31 luxury cars from some Nigerians that evaded the payment of the Duty Paid Value for their luxury cars.
Some of these vehicles includes 4 Rolls Royce; 1 Porche Panamera; 2 Lexus SUVs; 1 Jaguar; 1 Bentley; 2 Mercedes-Benz G-Wagon; 1 Toyota Land Cruiser and 7 Mercedes-Benz.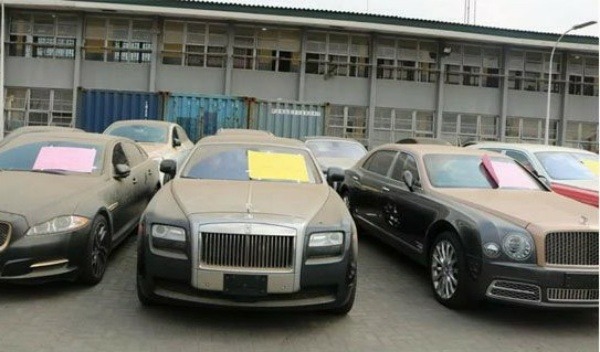 According to Customs, all the vehicles had a duty paid value of about ₦1.4 billion Naira (₦1,429,953,941.50) only.
Bentley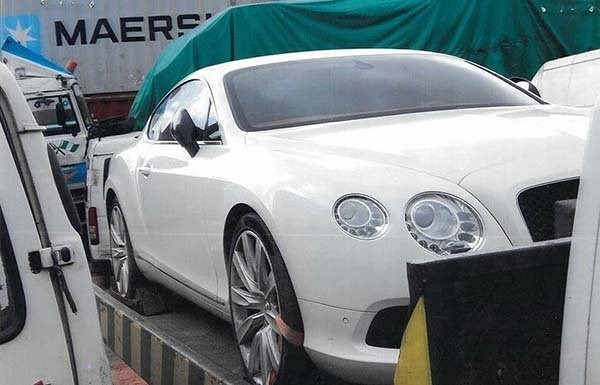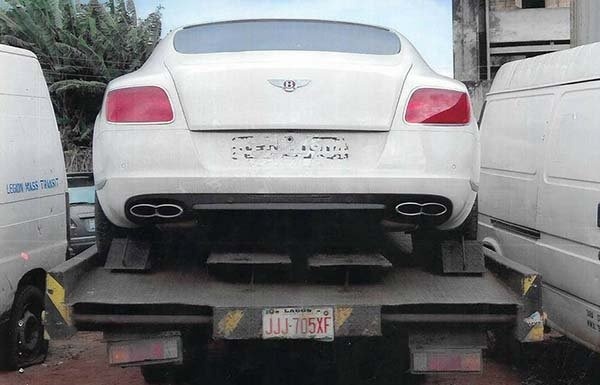 In August 2017, operatives of the Nigerian Customs confiscated a Bentley that was being smuggled into the country through Owerri. The luxury car is worth over ₦50 million.
Several luxury cars, including Rolls-Royce, G-Wagon and Lexus SUV.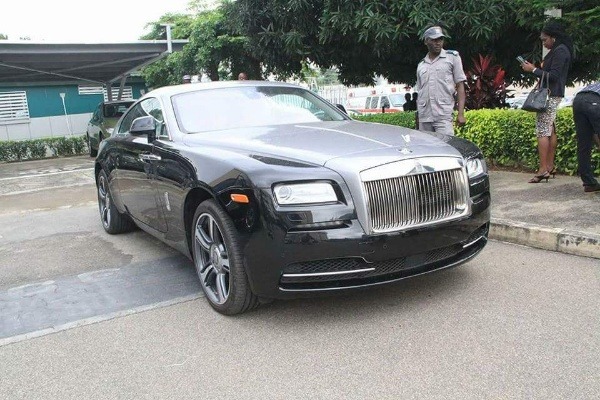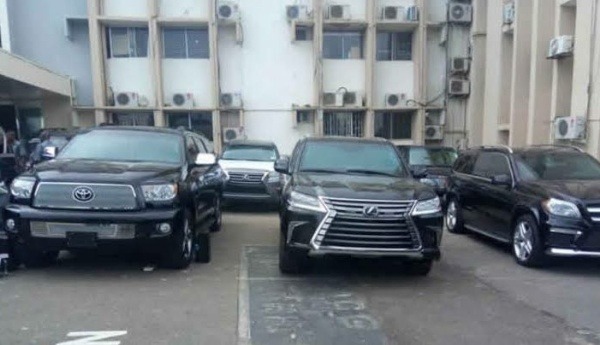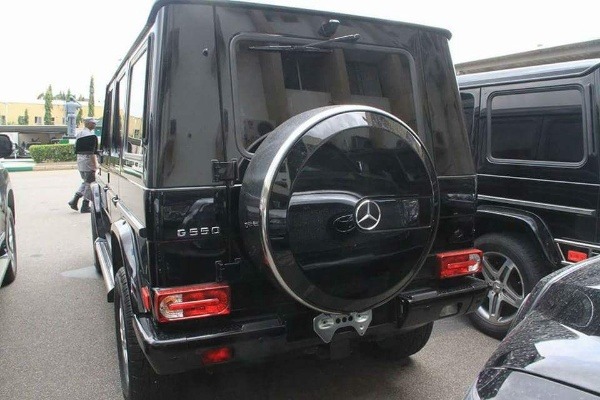 In September 2017, the Nigeria Customs Service seized 18 smuggled vehicles from an Abuja-based car dealer. 13 of these luxury vehicles were bullet-proof.
The seized cars cost between ₦70m and ₦200m,  according to the Customs.