Someone Got Fed-Up With Traffic Gridlock On The Expressway, Then Orders For A Helicopter (Watch VIDEO)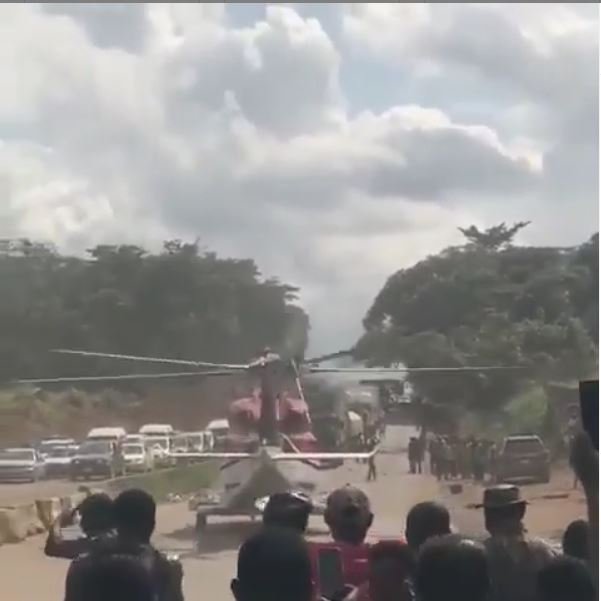 This happened somewhere on the Lagos-Benin Expressway.
According to a social media report, a traveller on that famous expressway got fed up with about a two and a half hour long period of been held up in traffic, then orders for a helicopter.
In the video shared on Instagram by @Juxycarz, a number of other travellers assembled to capture the bizarre scene with their camera phones.
Indeed, when "Money talks, crap happens".
Watch the video below.
Credit: @Juxycarz