27 Months In 3 Mins: The Making Of ₦1.3 trillion Russian-built Europe's Longest Bridge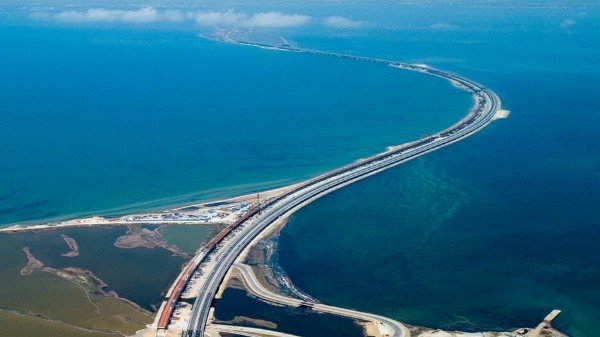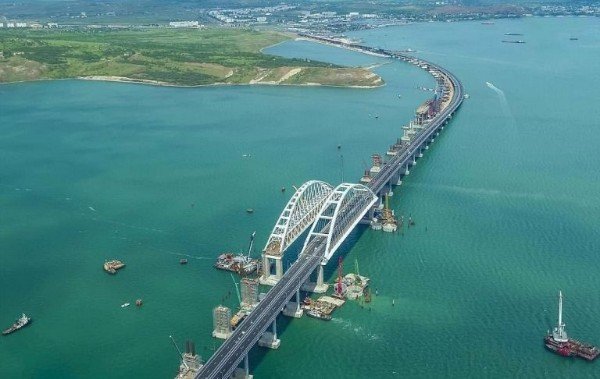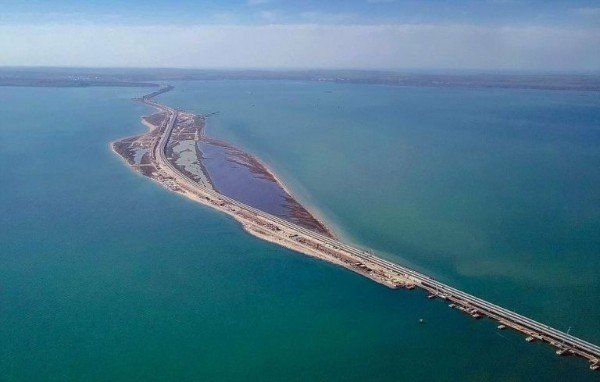 A year ago, Russian President Vladimir Putin defied the World to open Europe's longest and most controversial bridge, a 12-mile (19 km) connecting Crimea to Russia's mainland.
The $3.7 billion (or ₦1.3 trillion) four lane bridge, designed to withstand ice floes in winter, overtook the Lisbon's Vasco da Gama Bridge as the longest in Europe.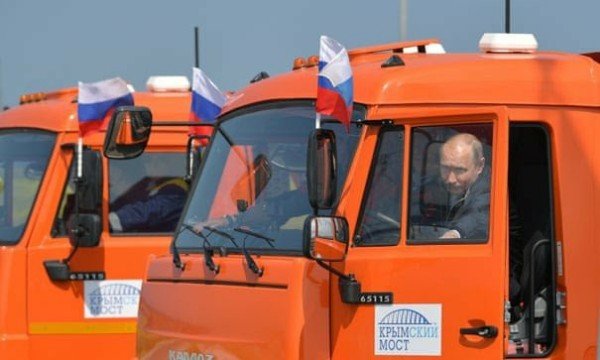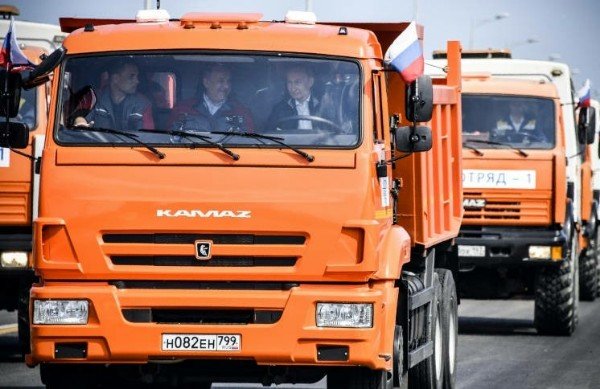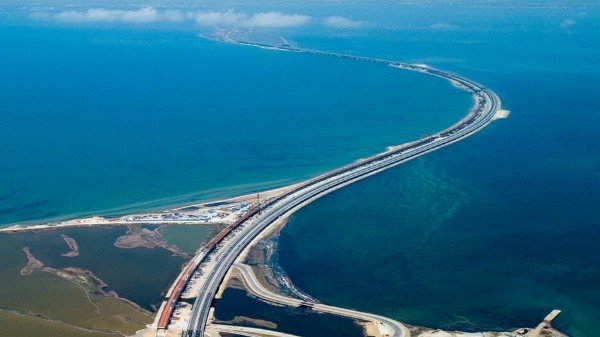 During the opening ceremony, Vladimir Putin – who said the bridge was a dream of the tsars and Stalin but was finally achieved under his rule – personaly drove a Kamaz trip-truck in a convoy of construction vehicles which includes cranes and other heavy-duty vehicles across the crimean bridge.
In comparison, Lagos eight-lane 3rd Mainland Bridge has a total length 11.8 km. It was the longest in Africa until 1996 when the 20.5 km 6th October Bridge located in Cairo was completed.
To commemorate the date in honor of all the hard work put into the project, a stunning 2 mins 50 secs timelapse, produced from the footage taken throughout the 27 months of construction, was recently released.
While the bridge is already operational, the second part, a two-lane railroad bridge, is still under construction and will be ready next year.