Suzuki Reveals 2022 S-Cross SUV With Rugged Styling And A Mild-Hybrid System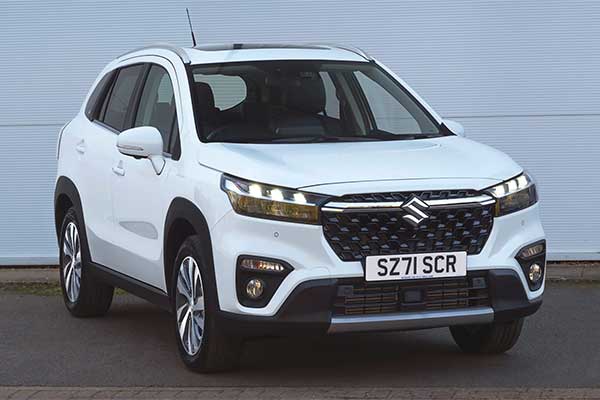 The all-new Suzuki S-Cross has made its global debut in Europe ahead of its launch in select markets overseas in the coming weeks. With the first-gen SX4 S-Cross having come out all the way back in 2013, the second-generation model makes its world premiere almost nine years later, and going by the pictures, this one doesn't adopt its predecessor's crossover philosophy. Suzuki has stressed over the point of the new S-Cross being a proper SUV, and not a crossover like the original was, and you have to say it sure looks the part.
The new S-Cross appears much more assertive with its raised hood, large grille and the moody stare given off by those new headlights. There's more black trim this time around, lending a tougher vibe, including on the edge of the wheel arches, and the overall impression is one of a bigger car than before, though the tape measure tells a different story.
There is a new nine-inch touchscreen mounted at the top of the centre console, complete with Android Auto and Apple CarPlay, but everything else looks very familiar. Be it the climate controls, drive mode selector, or the gear lever for the six-speed manual, we've seen all of them before.
This car is powered by a 1.4-litre i4 turbo petrol engine coupled with a 48V mild-hybrid system. Together this unit puts out 127hp of power and 235nm of torque. It offers either a 6-speed manual or automatic transmission. It is offered in two variants; a Front-Wheel-Drive and a Four-Wheel-Drive with four selectable modes.