Kia Niro Crossover Has Been Renewed For A 2nd Generation With New Looks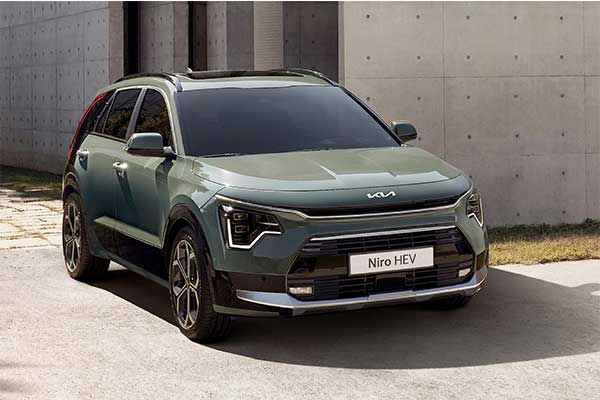 Kia today unveiled its 2nd generation Niro crossover and from its looks, it resembles nothing like the previous model with all the latest features installed in the vehicle.
Found at the front of the 2023 Kia Niro is a 'tiger face' complete with radically-redesigned headlights and LED daytime running lights. The bold design details continue at the rear with LED taillights that stretch up the rear pillars and are accompanied by a strong shoulder line.
The interior has also been fully redesigned and looks significantly more upmarket while having a dashboard layout similar to that of the new Sportage. We're already familiar with Kia's side-by-side screens, with the infotainment being accompanied by quite a few separate controls for the climate settings and other functions. It's our preferred setup by having quick access to certain amenities without having to navigate through the menus.
Kia hasn't given particularly specific details on the Niro's powertrain, but it will again be offered in regular hybrid, plug-in hybrid and fully electric variants. Kia says it will also include a function in navigation-equipped cars that will automatically engage full-electric mode on the hybrid models in areas that the driver tends to use electric mode or if it's been pre-programmed for a certain area.
The South Korean car manufacturer says that the headliner of the new Niro is made from recycled wallpaper while the seats are made from Bio PU with Tencel from eucalypts leaves. In addition, paint that is free from benzene, toluene, and xylene isomers is used on the door panels to minimize the impact on the environment and reduce waste.