Taiwanese Deliveryman Dozes Off And Crashes Into 4 Ferraris, Receives Several Donations To Pay The ₦143m Repair Bill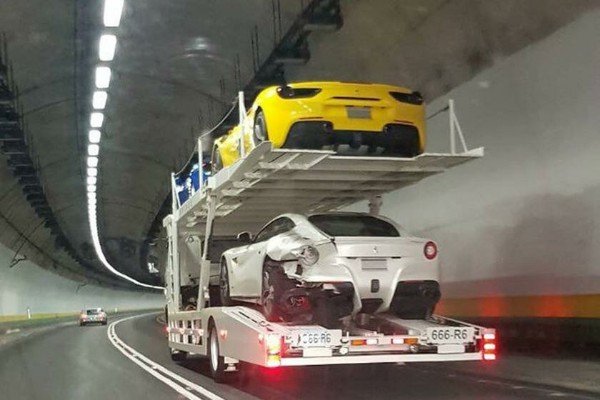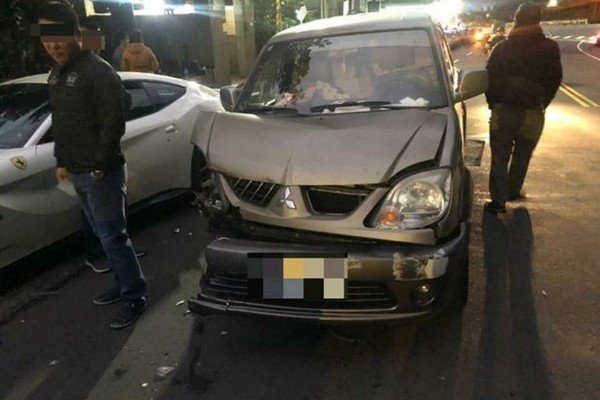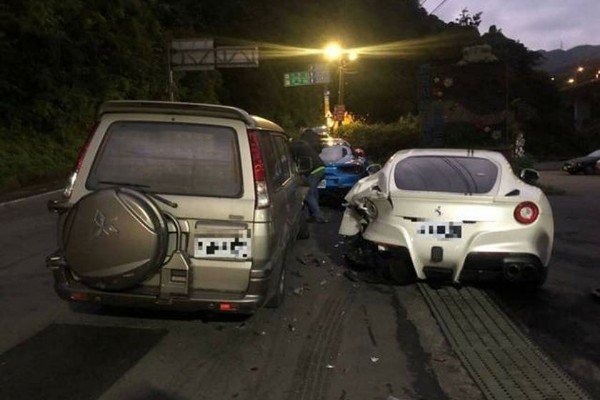 A 20-year-old Taiwanese deliveryman named Lin faces £309k repair bill after he dozed off and crashed his Mitsubishi van into four Ferraris that are worth a combined ₦1 billion.
The four damaged Ferrari's ,that includes an F12 and three 488s, were among a fleet supercars parked by the road side during a Ferrari car owners' meet-up.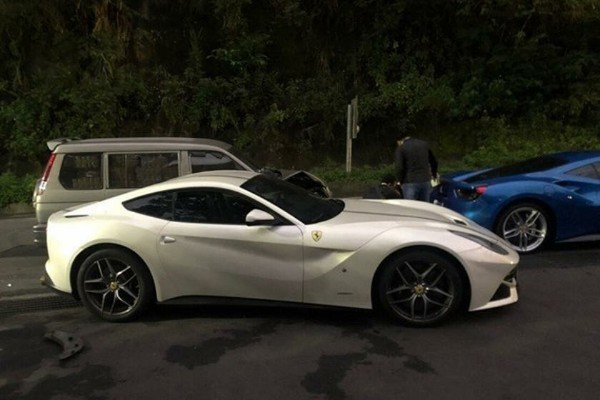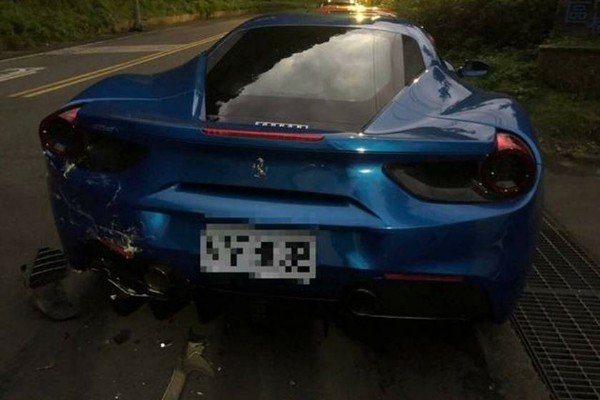 The exhausted Lin said he was driving at 40 km/h to his mother's paper store at around 5 in the morning when he dozed off and smashed into the back of the F12, which then hit the three 488s in front of it.
The uninsured van he was driving belongs to his mother .And with his current monthly salary of ₦415k or £900,it would take him about 28 years to pay the full cost of the repairs.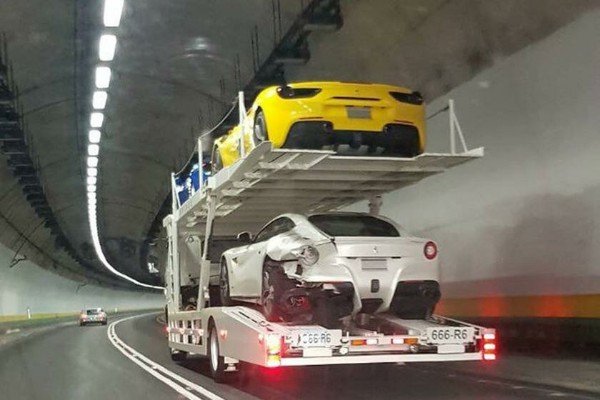 After the news broke out last week, more than 100 people have donated some money to help him pay the cost . The college where Mr Lin dropped out have also invited him to return. Mr Lin also thanked the Ferrari owners who allowed instalment payments for the estimated ₦143m repair bill.