Tesla Being Investigated For 'Full Self Driving' Claims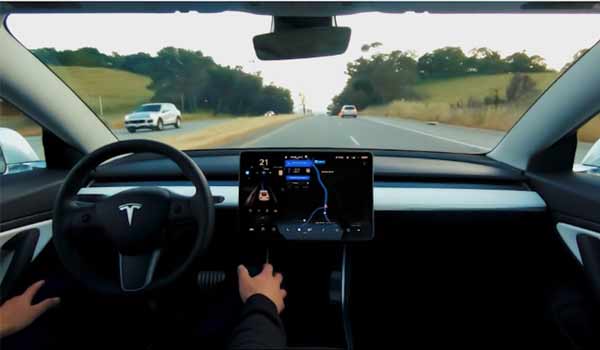 Tesla is being investigated for its claim that some of its cars have full driving capability.
If the California Department of Motor Vehicles found that Tesla's communications was misleading, it could suspend or revoke the company's autonomous driving testing permits.
The California DMV confirmed that it is taking a look at how Tesla talks about its "Full Self-Driving" (FSD) technology.
In farness, in the fine print, the automaker makes it clear that FSD is not actually fully self-driving.
But CEO Elon Musk has said multiple times that self-driving Teslas are just around the corner, with the latest missed deadline the end of 2020.
We have said it before, and we will keep saying it for a while: there are no full self-driving cars available for sale today. There are test programs, sure, but completely autonomous vehicles remain a technology from the future. Auto companies that try to promote their driver-assistance features as "full self driving" could run afoul of regulators.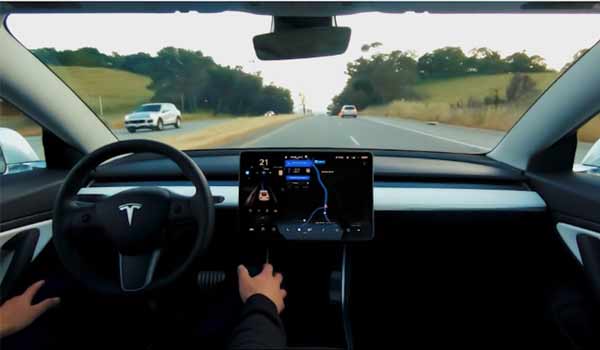 The California Department of Motor Vehicles confirmed  this week that it is reviewing Tesla's claims for its "full self-driving" option. Although FSD isn't widely available today, it's been available for pre-purchase for a couple years now. It's currently priced at $10,000 and available on every Tesla.
The DMV did not provide any more details about the review, but the let note that if the DMV finds Tesla's communications to be misleading, then it could suspend or revoke the company's autonomous driving testing permits, and then, a DMV spokesperson said, "a vehicle operating on public roads using autonomous technology without first obtaining a permit can be removed from the public roadway by a police officer."