The All-Electric Maserati Grecale Folgore Unveiled In China At The Shanghai Auto Show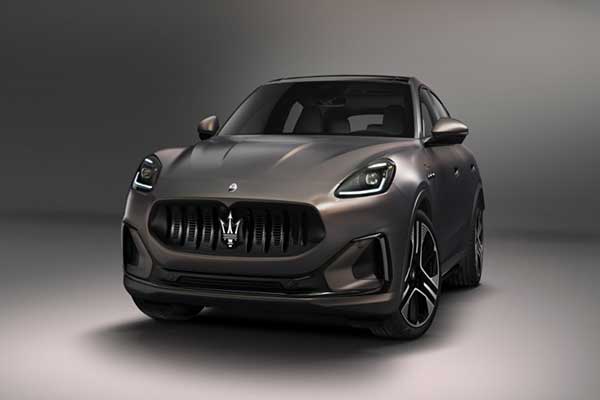 After the Maserati GranTurismo Folgore became the first all-electric Maserati, the company chose Shanghai Auto Show for the premiere of its first electric SUV. Grecale Folgore is finally here so let's find out what it's about.
Let's get the important numbers out of the way first – the total power output of 550hp and 820Nm of torque are enough to catapult this SUV from 0 to 100 km/h in just 4.1 seconds. Top speed is limited to 137 mph and thanks to the 105kWh battery pack, the WLTP-certified range is 311 miles.
So the new Maserati Grecale Folgore ticks a lot of boxes when it comes to performance. The interior is true Maserati – sumptuous materials, intricate details, a true experience that not many manufacturers out there can achieve. There are no huge screens shouting in your face – yes, there are three screens in total but completely functional and never distracting from what's happening around you.
Four driving modes are available via the steering wheel toggle. The blue-colored button switches the Grecal on and off and the silver ring around it toggles between Max Range, GT, Sport, and Off-Road driving modes. Maserati yet again managed to turn a simple function into a very tactile experience.
Grecale Folgore is a good example while not being first to the market pays off. Take its clever battery – it's a 400V architecture so not the creme de la creme and yet it comes with all the latest tech. It has automatic pre-conditioning, when the car is getting close to the DC charger it warms up the battery without the need for the driver's intervention. The car calculates the best route with EV chargers in mind so there's no chance of running out of juice.
Maserati wants the Grecale Folgore to go on sale next year and is preparing all the markets for its arrival. China is a very important market for the company hence the Shanghai Auto Show premiere.