The First 2022 BMW i4 Electric Vehicles Delivered To Customers 3 Month Ahead Of Schedule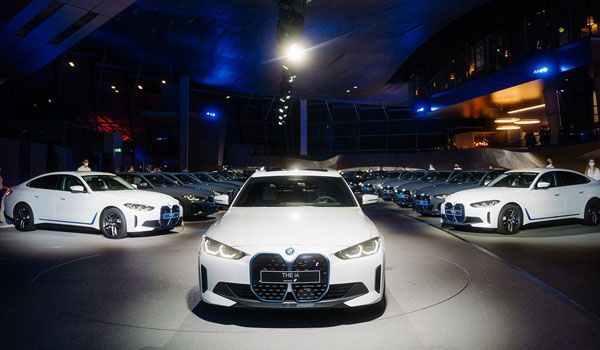 The Munich-based automaker, BMW, over the weekend, gave the first examples of the completely electric BMW i4 to new owners three months ahead of schedule.
The battery-electric Gran Coupe began production just a month ago, with the first examples rolling out of a factory that now produces the BMW 3-Series sedan and Touring versions, the BMW M3, and the BMW 4-Series Gran Coupe, and is approaching its 100th anniversary.
While most automakers focus on electric SUVs and crossovers, the battery-electric Gran Coupe will compete with similar options from Tesla and Polestar at launch.
According to BMW, the base model will have a range of around 300 miles, though exact EPA figures won't be available until a few weeks before the car's arrival in the United States.
"It is a very special moment for us when we hand over brand new models to customers for the first time," said Bernhard Kuhnt, senior vice president BMW Group Market Germany.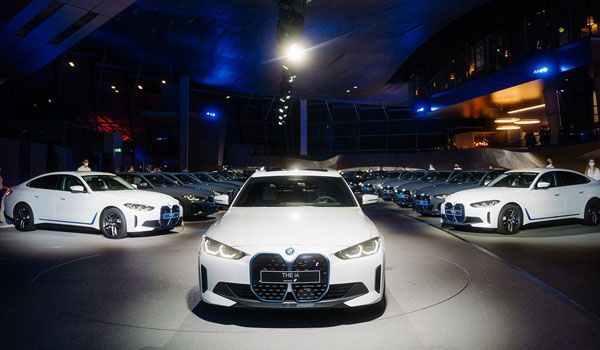 "The BMW i4 shows in an emotional way how well fully electric mobility and sporty driving dynamics fit together. For us, it is therefore clear: the BMW i4 will offer our customers a whole new dimension of driving pleasure."
With 
the 
i4, 
BMW 
is 
venturing 
into 
uncharted 
territory, 
and 
it 
may 
face 
an 
uphill 
battle 
against 
Tesla 
in 
its 
home 
market, 
where 
the 
American 
car 
has 
become 
a 
surprise 
hit 
just 
ahead 
of 
production 
at 
a 
new 
Tesla 
plant 
outside 
of 
Berlin. 
So 
the 
i4's 
first 
deliveries 
are 
taking 
place 
against 
a 
backdrop 
that 
would 
have 
been 
unthinkable 
even 
five 
years 
ago: 
German 
automakers 
catching 
up 
to 
an 
American 
import 
sedan.