These Buses Are Not Lagos BRT Buses (See PHOTOS)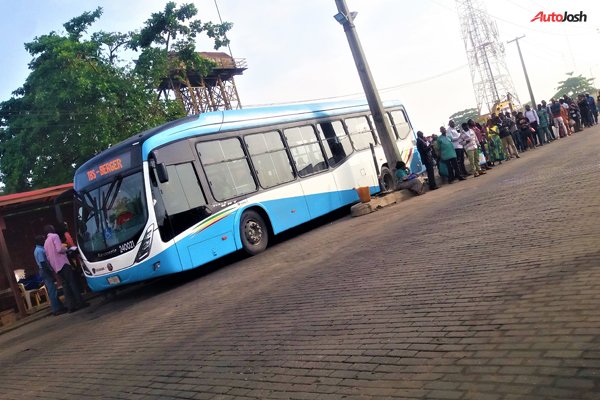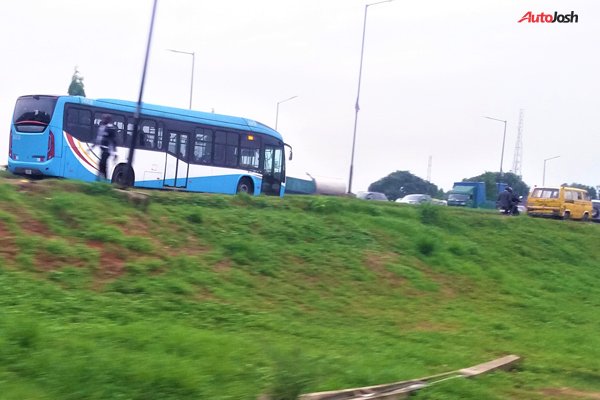 Contrary to popular belief, the recently released new 800-plus buses by the Lagos State government are not part of the BRT scheme.
The BRT is a mass transit system that employs dedicated lanes, enabling buses to avoid traffic – and by extension, ensure shorter duration of journeys.
The BRT system is also considered a lucrative venture for its operators, as return time is shorter because of the use of the dedicated lanes.
The buses introduced by the Ambode administration, and launched on April 24, 2019, by President Buhari are under the supervision of the Lagos Bus Services Limited (LBSL).
The LBSL was incorporated in August 2016 as a transport asset acquisition, operations, and advisory services company, and is the brain behind the new and ubiquitous high capacity LBSL buses seen across the Lagos metropolis.
The infrastructure provided for the smooth operations of the LBSL buses includes bus shelters, lay-bys, bus flags, terminals, and depots at various strategic points along the routes.
However, the LBSL buses are strictly not permitted to use the money-spinning dedicated BRT lanes in Lagos, especially the ones on the mainland
Primero Transport Services Limited – a privately own company – remains the only BRT operator in Lagos. The period of expiration of their monopoly as the sole operator of the BRT service is not in public knowledge.
The Managing Director of LBSL is Idowu Oguntona.