These Pictures Of Mohammed Ali Tell A Story Of How Car Audio System Has Evolved (PHOTOS)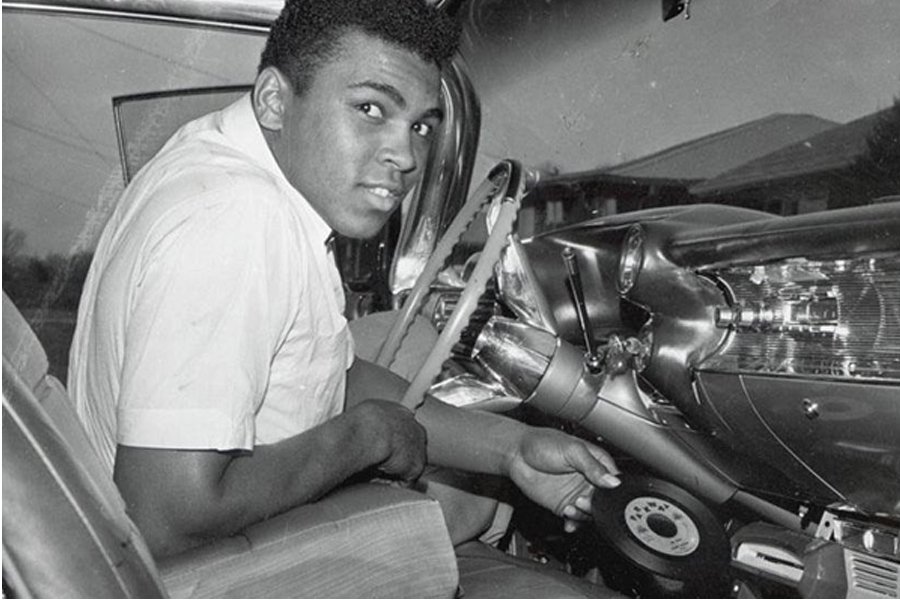 The car audio system has come a long way.
These photos of Mohammed Ali clearly illustrate how far car audio systems have evolved.
These photos show the former Heavy-weight Champ, in his Chrysler,  showing off his car audio system – the Highway Hi-Fi: a vinyl record player.
Indeed, in the '50s, the Highway Hi-Fi was a car gadget that those that could afford it had to have in their cars.
The Highway Hi-Fi happened to be the world's first in-car music system. It first appeared in cars sometime around 1956.
This car audio system innovation came at a point when car sales were enjoying a boom as never before.
Major car manufacturers were buying into this innovation, as this was a welcomed alternative to listening to a radio station – or being stuck listening to whatever the radio stations offer.
While car audio system has evolved over the decades, the idea remains similar till date.
Today, the Highway Hi-Fi are now relics. It has become hugely rare to find cars with these inbuilt audio systems– well, these days, nothing is impossible to find on eBay.
However, car buyers today would rather own cars with inbuilt DVDs or MP3 players. At least, it will save them from hearing those annoying scratches winces sound that Vinyl players make.