This Caged Safari Jeep Was Specially Designed To Allow Tourists To Move Closer To Lions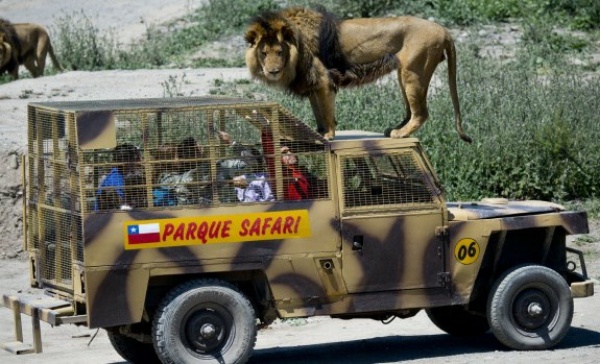 This "caged jeep" was specially designed for Safari zoo in Rancangua in central Chile, to allow tourists to move closer to free roaming lions.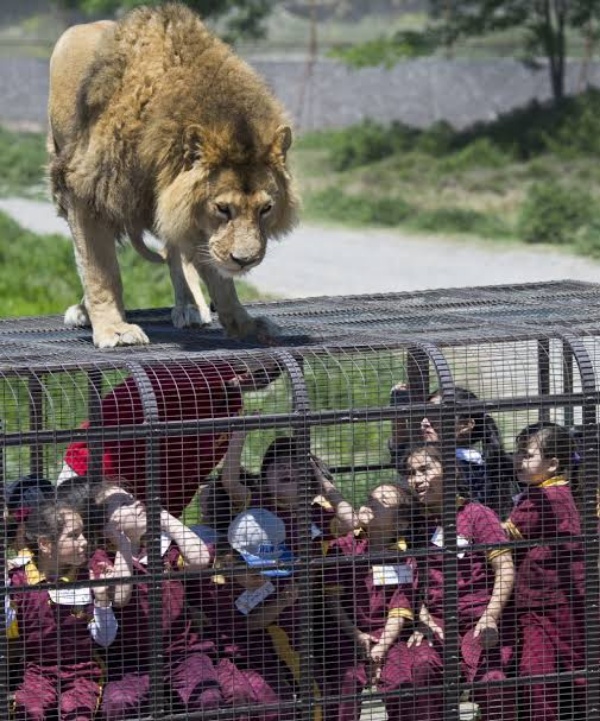 A zoo in Chile gives visitors a chance to see lions known face to face while sitting in the comfy and safety of a caged safari truck, popularly known as "Safari Jeep".
The Safari zoo in Rancangua in central Chile, is the first of its kind in the country and one of few in Latin America. It is home to six lions that are allowed to roam the two-hectare enclosure.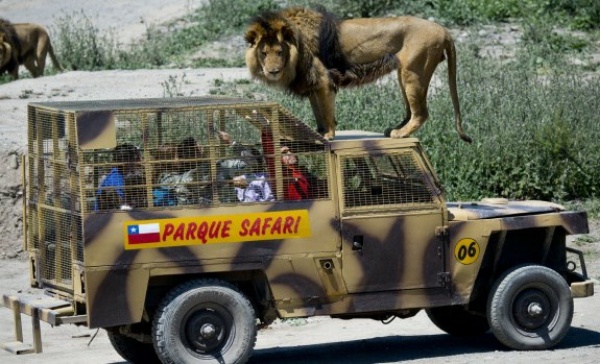 The idea is for visitors who are secured in a caged vehicle to see lions in their natural habitat unlike the case of zoo where the majestic animals are caged.
Several pictures taken by the tourists and shared online shows the "King of Jungle" atop some of the caged trucks. These vehicles, which are mostly Land Cruisers, are used to access the two-hectare enclosure.
The Land Cruisers are mostly the preferred safari vehicle as they can handle the muddiest of conditions without getting stuck.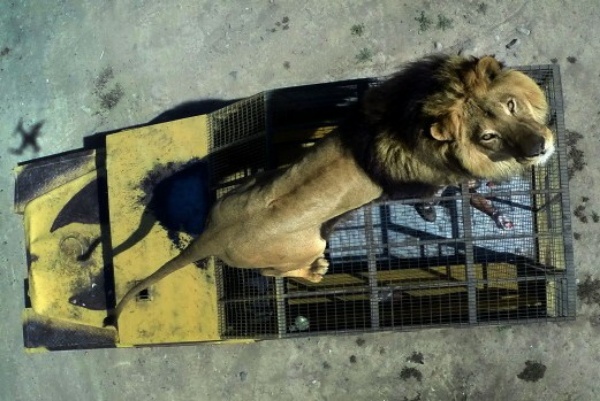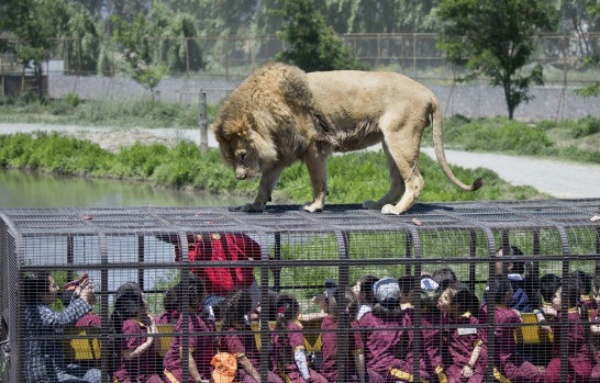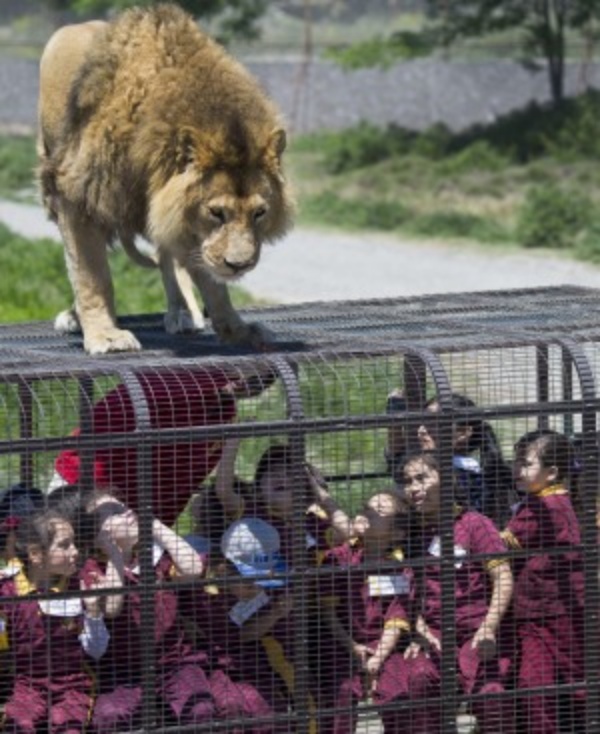 In a related news :
Last year, two tourists were forced to retreat into a Toyota Land Cruiser SUV after two Cheetahs hopped atop their "Safari Jeep" on the Masai Mara National Park in Kenya.
With its razor sharp claws and teeth, and the ability to reach a top speed of around 70 miles per hour in about 4 seconds, you certainly don't want a cheetah to come so close to you. The cheetah is regarded as the world's fastest land animal.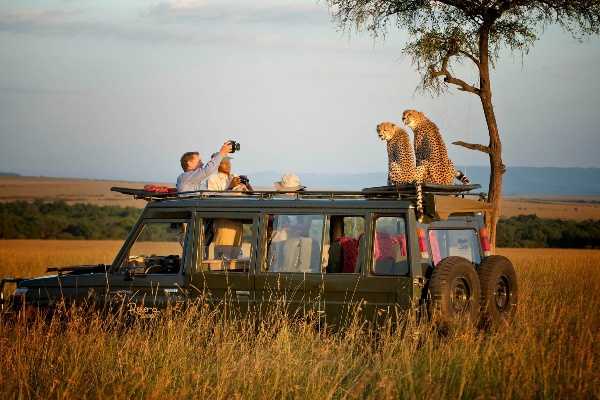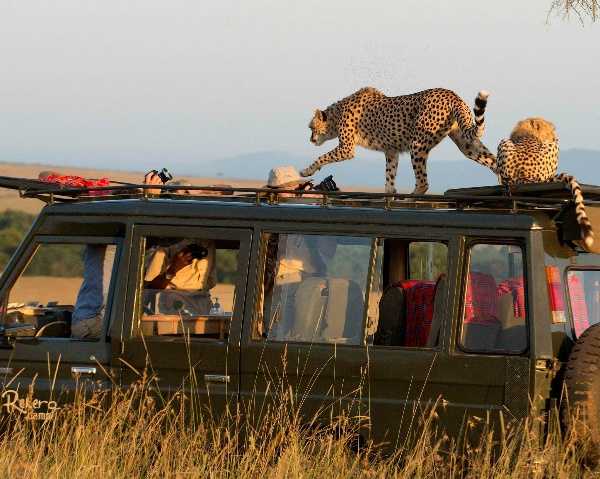 According to wild life experts, it's not uncommon for one or two big cats to hop on top of tourist vehicles. Doing so allows them to have a clearer look at their surrounding.