Meet Dubai Instagram Celebrity Who Poses With Lions, Tigers And Supercars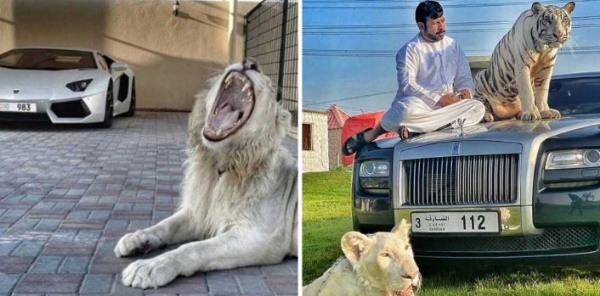 Meet rich Dubai instagram celebrity Humaid Abdalla Albuqaish who poses with his supercars and pet animals, including lions and tigers.
Albuqaish's supercar collections includes Mercedes G-Wagon, Lamborghini Huracan, Rolls-Royce Phantom, RR Ghost and Lamborghini Aventador.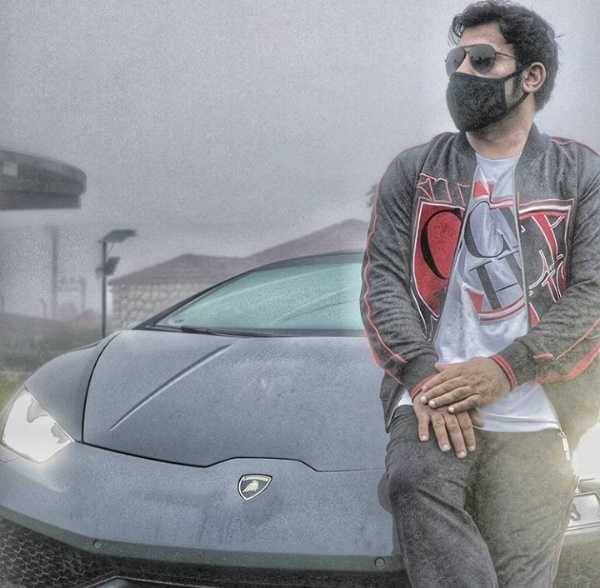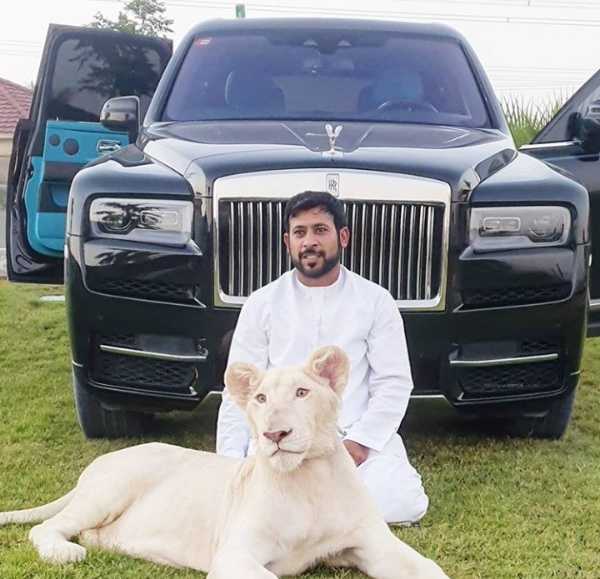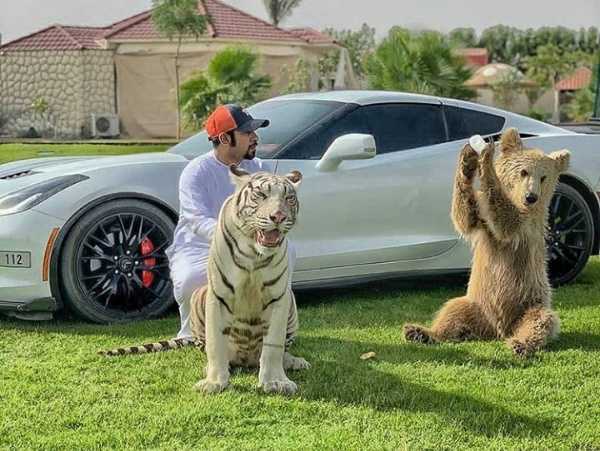 Owning exotic cars and animals is considered the ultimate status symbol for residents of the United Arab Emirates (UAE) — but super rich Humaid Abdalla Albuqaish has taken this to the next level.
The Instagram celebrity is known for sharing extravagant pictures and videos of his luxury supercars and big cats, including lions; cheetahs, and tigers, with his over 922,000 followers.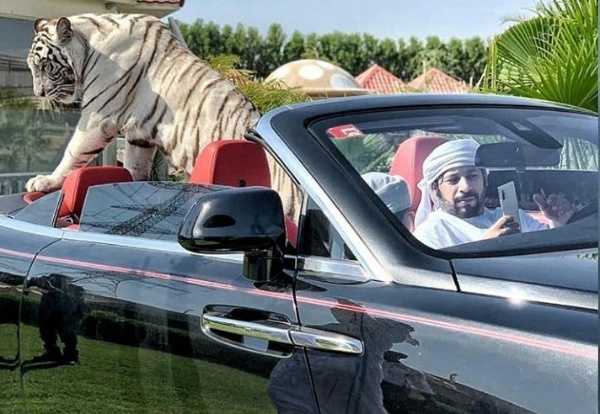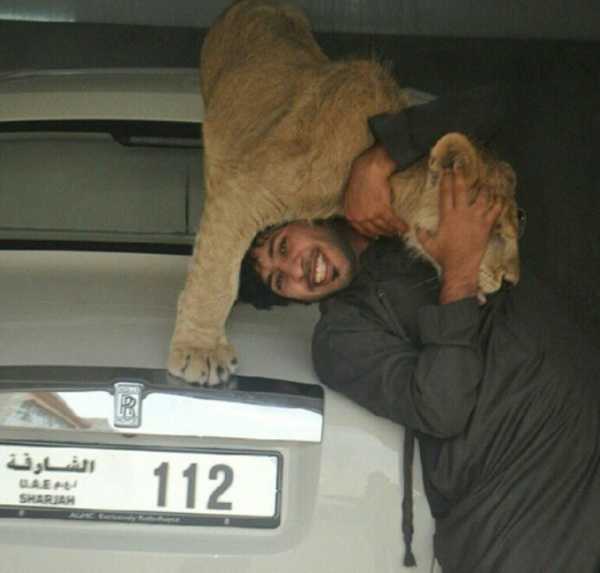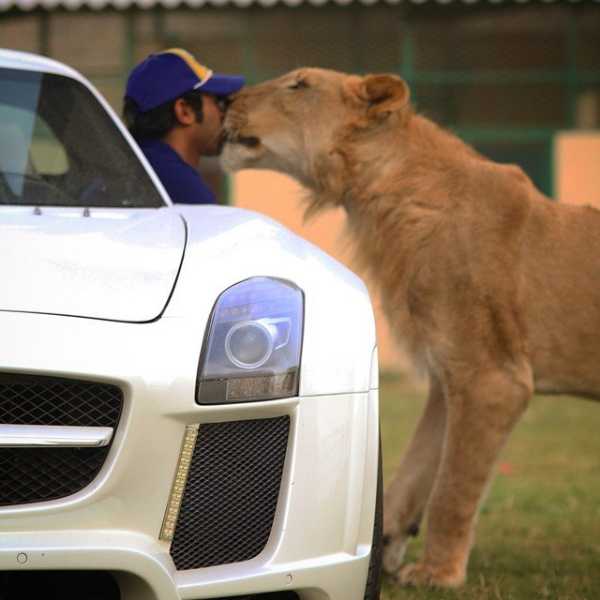 Video
A visit to his photo and video sharing site shows some of his pets animals lying on top or posing inside his fancy cars, including Rolls-Royces, Ferraris, Mercedes and Lamborghinis.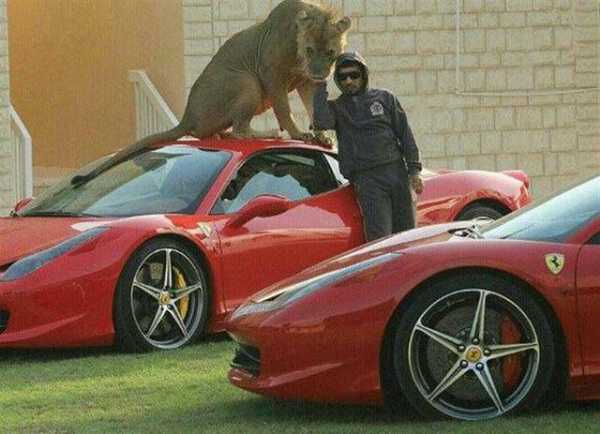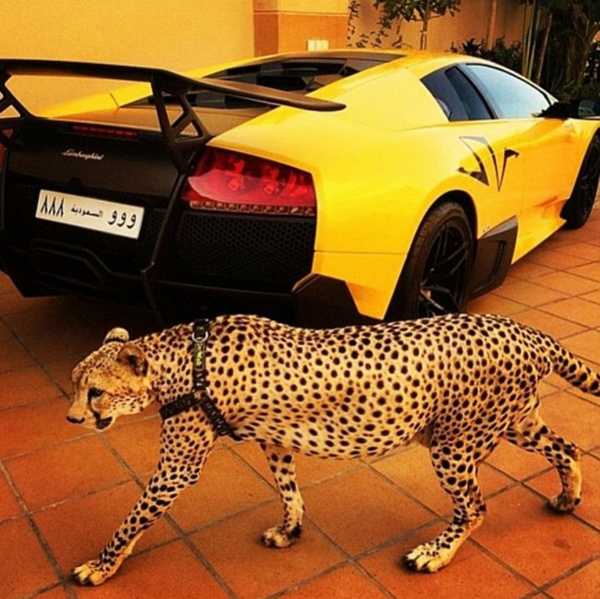 Humaid Abdalla Albuqaish once captioned a picture showing a cheetah in a yellow Lamborghini Murcielago, with :
"The perfect car to race the perfect pet."
Albuqaish's incredible supercar collections includes Mercedes G-Wagon, Lamborghini Huracan and Rolls-Royce Phantom and Lamborghini Aventador.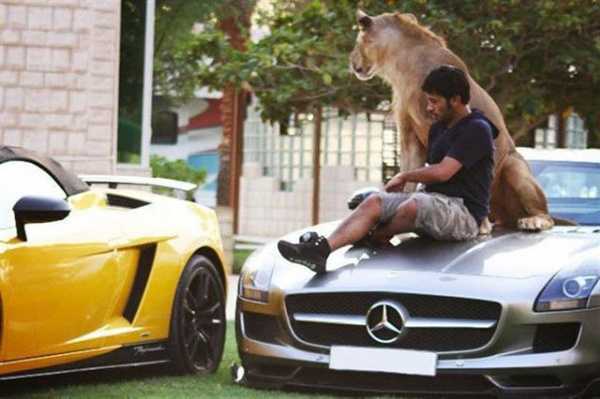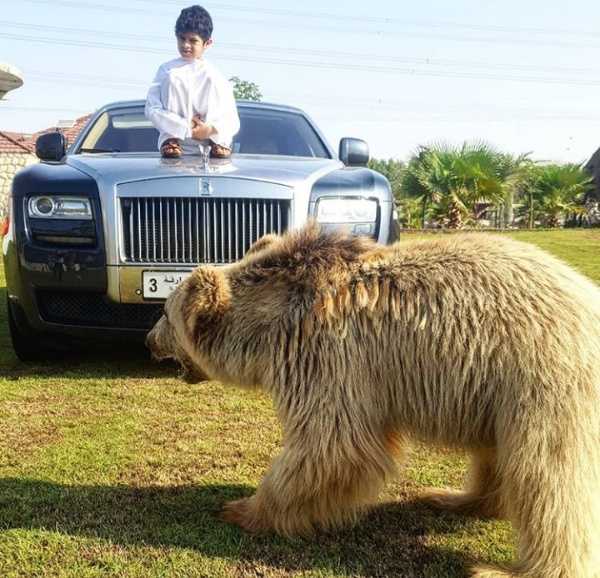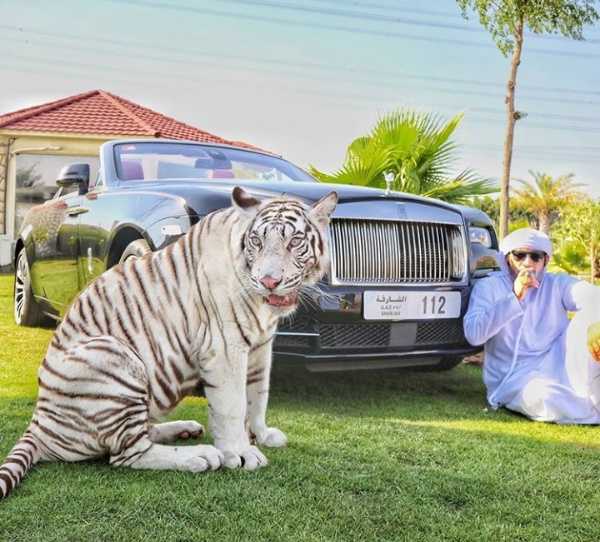 He has also shown off cars like Mercedes SLS AMG, Lamborghini Gallardo, Rolls-Royce Ghost, Ferrari 458 and Lamborghini Murcielago.
Below are some of the pictures of his big cats and exotic animals lying on his multi-million Naira luxury super cars.