Alex Ekubo Gifts His Mother Toyota Venza To Celebrate His Recently Given Chieftaincy (PHOTOS/VIDEO)
In a bid to celebrate his recently given chieftaincy title, Nollywood Actor Alex Ekubo has gifted his mother a Toyota Venza. He noted that his mother is worth appreciating for the constant prayers she does offer to God, prompting his progress in the film industry.
Recall that Alex Ekubo received the title of a chief in Imo State following his illustrious contribution to the industry.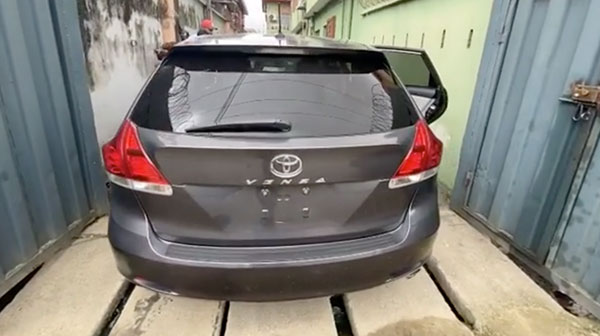 The delighted actor on his social media page shared a video of his coronation ceremony and wrote, "Allow me to Re-introduce myself. I Alexx Ekubo of Arochukwu, Abia State has been coronated Ikuku Of Amumara Town, Mbaise. Imo State. At the just-concluded Iri-Ji New Yam Festival. Coronation by – Eze Umara 3 of Amumara Town, Mbaise kingdom. Imo State."
VIDEO
In the meantime, in celebrating the coronation with the family, Ekubo gifted his mother the Venza under an agog and elated atmosphere. He made it known via a short video he posted on his page. He commented under the video, "To celebrate my chieftaincy, I surprised my mum with a little gift. Thank you mum for the constant prayers. It"s working. I love you forever and a day mum."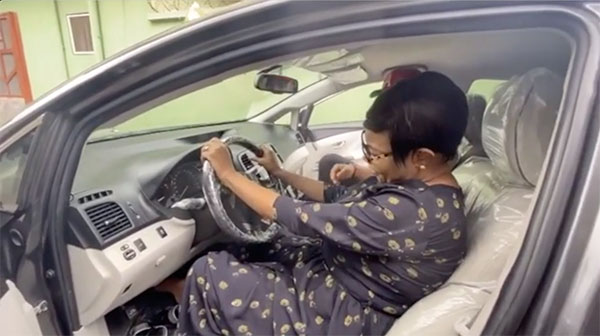 Meanwhile, reacting to the joyful happening, his mum was spotted entering the car. She repeatedly qualified the car with different English adjectives. "This is awesome, this is fantastic."
Ekubo's siblings rallied round his mother, jumping in ecstasy, celebrating the new gift that just came into the family.
Alexx Ekubo is a Nigerian actor and model. He was the first runner up at the 2010 Mr. Nigeria contest. He won the Best Actor in a supporting role award at the 2013 Best of Nollywood Awards for his role in the Weekend Getaway.