After Release From Kuje Prison, Senator Orji Uzor Kalu Storms Aba With Toyota Land Cruiser And Range Rover Sport (Photos)
The arrival of Chief Whip of the Senate and former Governor of Abia state, Senator Orji Uzor Kalu in a convoy of the new Toyota Land Cruiser and exotic Range Rover Sport for the requiem mass of late Billionaire oil Magnate, Chief Anthony Enukeme (Tonimas Oil) has made the city gone agog.
It was reported that Chief Enukeme died recently after a brief illness.
It will be recalled that Kalu made a triumphal entry to his state following his release from Kuje correctional centre on June 2.
His return was given a rousing welcome as people of all ages trooped out and followed his convoy.
Senator Orji Uzor Kalu, who could not hide his happiness seeing his loyalists welcoming him with all elation and zest, waved back to them through the open roof of his Toyota Land Cruiser, as a gesture of appreciation for their ever faithfulness and loyalty.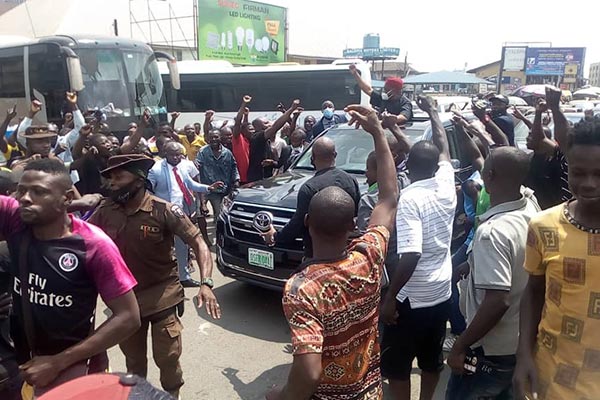 The Toyota Land Cruiser is a series of four-wheel-drive vehicles. It is produced by the Japanese automobile manufacturer Toyota. It is Toyota's longest-running series of models and the second-longest SUV in production behind the Chevrolet Suburban.
The Toyota Land-Cruiser offers uncompromised luxury and relentless performance.
It is a fusion of off-road mastery with on-road elegance. The Toyota Land Cruiser also offers a premium driving experience for drivers and passengers who demand leading sophistication. It is also a clear choice for drivers and passengers who require bullet-proof transportation for up to 7 passengers.
The Land-Cruiser features a spacious interior with a list of premium optional upgrades. All these, coupled with a beastly 381HP 5.7 liter engine.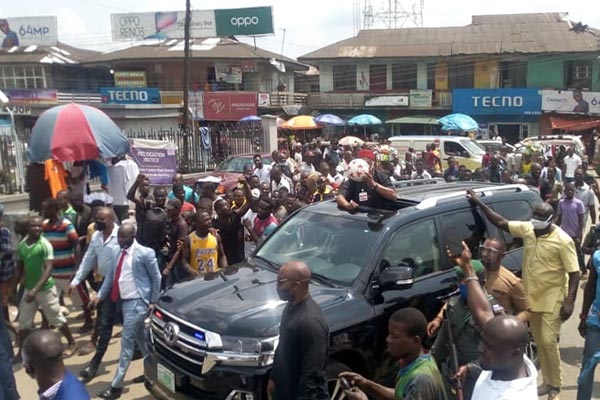 This large SUV creates a class of its own for unparalleled power, performance, engineering and reliability.
Production of the first generation of the Land Cruiser began in 1951 as Toyota's version of a Jeep-like vehicle. The Land Cruiser has been produced in convertible, hardtop, station wagon and cab chassis body styles.
As of 2019, the sales of the Land Cruiser totalled more than 10 million units worldwide.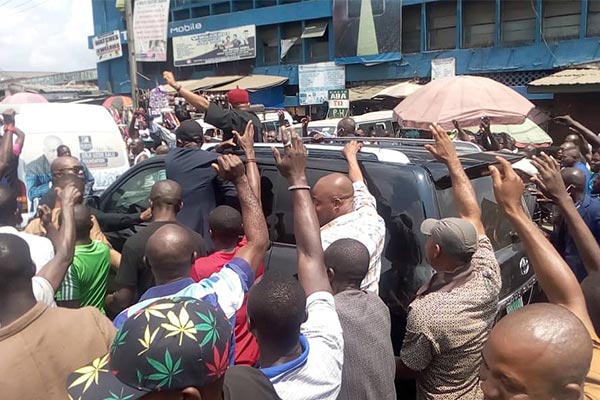 Credit: Igbere TV