Checkout 6 Nigerian Celebrities That Caused Sensations With Their Car Gifts To Their Love Interests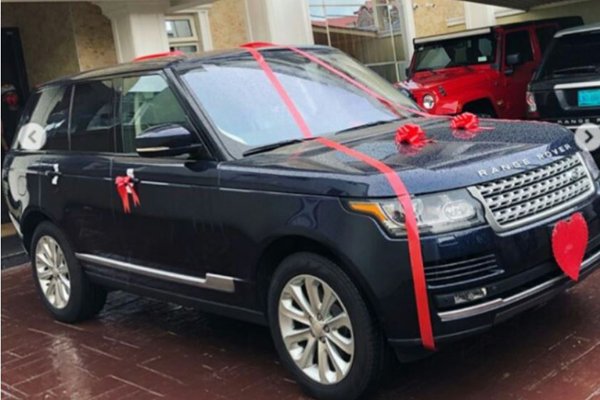 When you truly love someone, making sacrifices such as presenting them with  lavish car gifts comes so easily.
Indeed, buying choice cars for one's love interest is by no means a new trend.
However, in very recent times, especially due to the leverage that social media gives, we have witnessed sensations created by some celebrities when they bestowed car gifts upon their romantic interests.
In Nigerian, the beneficiaries are often women, Nigerian men, rarely enjoy this sort of largess. Perhaps, feminists and crusaders for gender equality need to work hard at changing this trend.
Interestingly, another group of people that do not seem to enjoy car largess also caught our attention. They are  the growing legion of individuals popularly referred to as "Baby Mamas".
There is no record of these unmarried mothers of children of celebrities enjoying being presented with car gifts.
Anyways, Autojosh.com presents some celebrities who causes a major sensation by their car gifts to their love interests.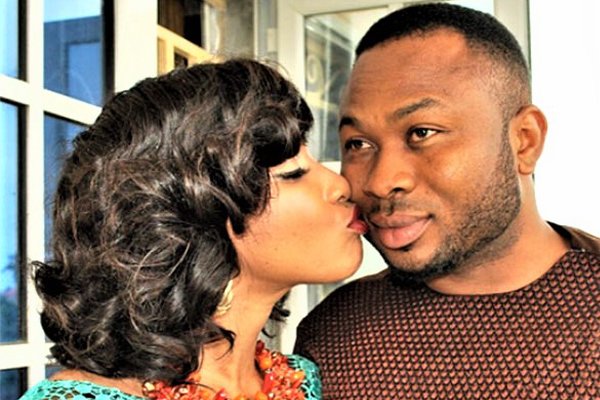 Oladunni Churchill
Shortly after the August 29, 2015 marriage ceremony with his wife Tontoh Dike – Oladunni Churchill bought for her a brand new 2016 Toyota Prado SUV. According to him, it was a Christmas gift to her.
On October 2016, and while his wife was yet to get over the excitement of receiving such a lavish Christmas gift, her husband, again, surprised her with another car gift: a 2017 Lexus LX 570. This particular  model is regarded as one of the flagship of the Lexus brand in its SUV lineup.
The cost of this lavish Sport Utility Vehicle was put at N47millions. The car is designed for the super-rich, as it breathes class, luxury, functionality, reliability and confidence.
The 2017 Lexus LX 570 has undeniable niche appeal and that explains why it is one of the fastest selling SUVs, in spite of its high price tag.
The news of the car gift became an instant sensation when the excited wife, Tontoh Dike, took to her Instagram account to announce her newest gift from her husband.
On the Instagram post she wrote:
I am indeed speechless by YOUR love for me.. Everyday I APPLAUD MYSELF FOR MARRYING such an awesome husband as YOU…Thank u My DEAREST husband for gifting me such a wonderful gift as dis cuties (LEXUS LX 570 2017).
May God bless and enrich u dearly for me. Uou SHALL KNOW NOT LACK. Your Love has made me a better woman and I am grateful to God for letting our paths cross. I LOVE YOU SO MUCH. #PAPAKING#MYKINGKONG#LOVERS#GIFT#PRAYINGWIFE#SANTA CAME EARLY#PRADO2016#[email protected]
Comedian AY Makun
On December 2012, Ayo Makun, the comedian better known as AY, made a post on twitter to announce his car gift to his wife, Mabel.
The comedian tweeted a picture of the 2012 Acura-ZDX car that he got for his wife as an anniversary and Christmas gift with the following words – "Wifey this is my anniversary/Xmas gift to U, 4 being a friend, Sister, wife & Mother. I love u."
The car was reported to have cost the ace show promoter about N10 million.
However, the tweet did not generate the type of reaction that he anticipated.
Instead, the tweet generated a good number of criticisms from fans, most of them claimed that AY tweeting about the lavish car gift to his wife was an attempt by him at showing off.
AY later tweeted an apologized.
And things got messier.
The sensation later generated to a feud between AY and his colleague in the comedy business, Basketmouth.
AY, via a tweet, claimed that Basketmouth created a fake twitter handle to join his angry fans to criticize and ridicule him.
In the tweet, AY said:
"Golden225 (Sky High's twitter handle) Basketmouth, you obviously created this twitter account for this mission. when you are done, let me know. I wish you all the best,".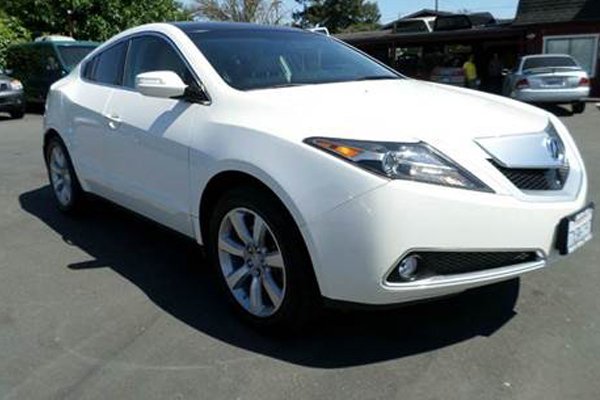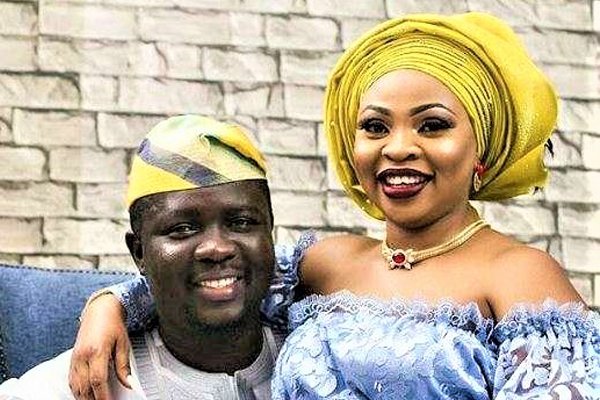 Seyi Law
In December, 2015, popular Nigerian comedian, Seyi Law, got his wife a brand new Honda Crosstour as a Christmas gift.
The gift enjoyed popular attention when the comedian took to his Instagram page to announce the gift.
He wrote:
No wonder, God made it clear in His words, that when they say there is a casting down, we will say there is a lifting up.I just hope this is a perfect gift for the most beautiful woman in the world, my wife and confidant, Ebere Stacy @hautestacy. Thanks for standing with and by me in my trying time. Thank God for the grace to do this now.Merry Christmas my love
The Honda Crosstour is worth approximately N7million.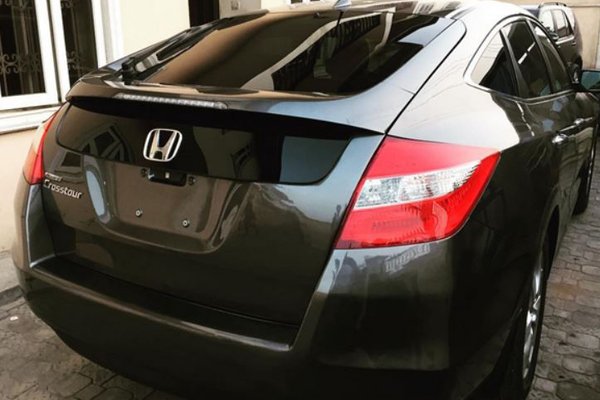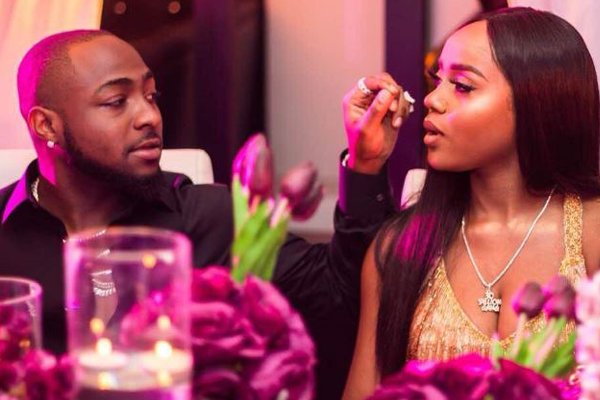 Davido
Nigerian music superstar, Davido, stirred up one of the biggest car-gift sensation ever witnessed in Nigeria.
This happened when he surprised his girlfriend of 5 years, Chioma Avril, with a N45m Porsche Cayenne at a birthday party held for her.
The BET Award winner had earlier dropped a song titled 'Assurance' a few days ahead of Chioma's birthday.
The car came with a plate number that reads 'Assurance'.
The Porsche gift to Chioma turned out to become  an intense national talking point.
Davido did little to douse the hoopla as he publicly declared his love for her, saying, "I'm in love o."
The singer also took a swipe at "So many niggas" who "are in love but they scared to show it."
He then went on to register his wish – with a promise: "Happy birthday Baby girl! Today and 2MORO gonna be amazing."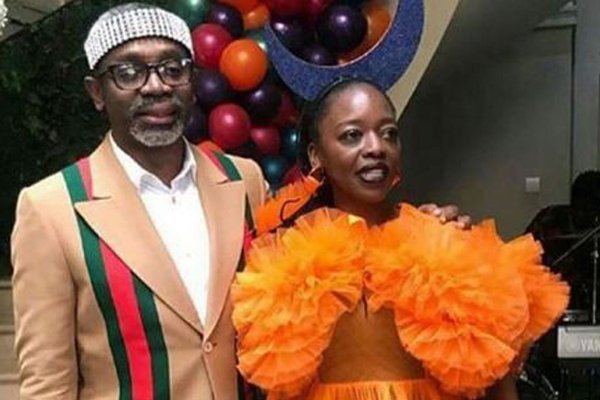 Femi Gbajabiamila
Femi Gbajabiamila, the Majority leader of the House of Representatives, unwittingly triggered a barrage of attacks to himself after he surprised his wife, Yemisi, with a gift of Mercedes G-Wagon.
The car gift was to commemorate the wife's 50th birthday.
The SUV costs between N85million.
The car came with a plate number that reads 'Assurance'.
The reaction to the car gifts were varied. For instance, a certain Marufh Bello, on Facebook, posted thus:
"Bad! How can you do that in such a country where people find it difficult to eat and pay bills? I'm sure there are people in his extended family who need help… Insensitivity, selfishness and ostentation. Shit!".
A Julius Ogunro also posted thus:
"The question is: where did he get the money from? Is it his legitimate earnings? Or did he 'scheme' the system? Whatever the answer, it is very bad, and sad that a public official without any other legitimate earnings can afford such luxury. God help us!"
However, in an attempt  that appeared as damage control, the law maker representing Surulere, Lagos,  made a public statement where he admitted that he saved up for years in order to be able to afford the car gift.
Part of the statement read thus:
 "My attention has been drawn to the extensive reports especially on social media regarding the presentation of a gift to my wife and best friend in celebration of her 50th birthday anniversary.
"Naturally I had anticipated this occasion for quite a while and prepared by saving up for it in the last couple of years. I took the decision far back to present her with a significant gift, she was totally unaware of, to convey in part, the debt of my gratitude to her for standing by me through 'thick and thin'.
Femi Gbajiamila is a member of the All Progressives Congress (APC).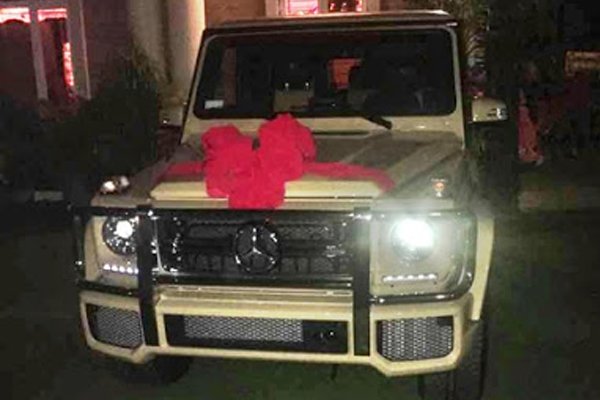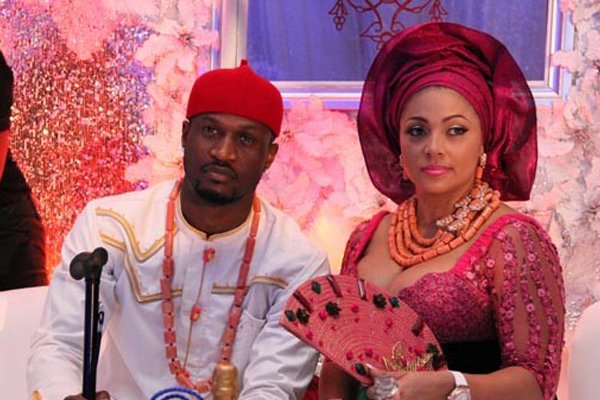 Peter Okoye (Mr. P)
Peter Okoye, also known by the stage-name,  Mr. P, is one half of the defunct music duo, P Square.
On Thursday, June 21, 2018, the music star  created a massive buzz when he took to his Instagram page to post the photo of a brand new Range Rover Sport. The vehicle was intended as a gift for his wife, Lola Omotayo-Okoye.
The Instagram post was captioned thus:
"I told you every day is Valentine's Day with you so here's today's gift. Guys, help me Tag and tell my Wife to hurry home (if Lagos traffic will allow her) to unwrap this gift ,"
The car is reportedly to be worth about N55million.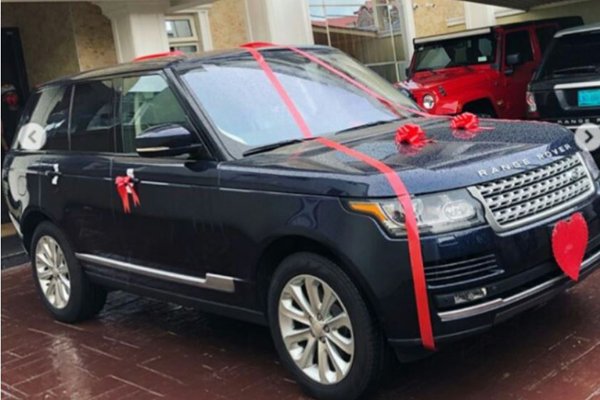 Also See: Buy and sell cars faster on Carmart NG