See What A Lagos Driver Was Seen Using As Side Mirror (Photos)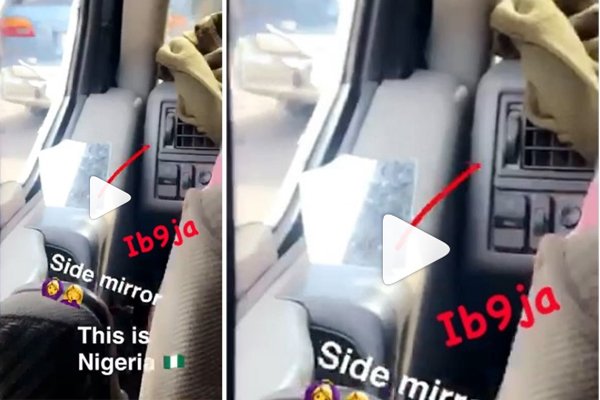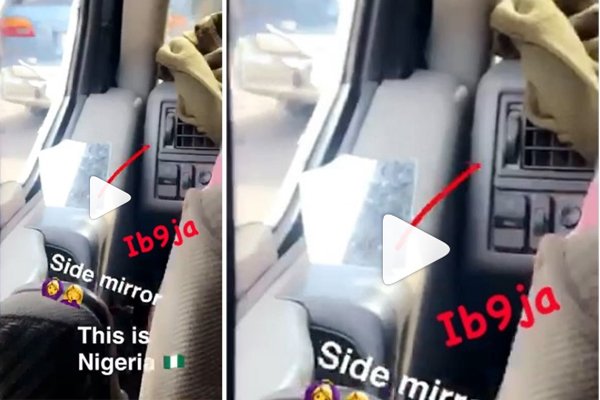 As we commute in Lagos, we get to see strange things everyday, especially when it comes to the area of transportation .
For instance, a driver of a commercial vehicle in Lagos was spotted using a broken mirror as a side mirror placed on his dashboard as a side mirror.
What do you think about ?