Zlatan Ibrahimovic Buys New Porsche 911 Targa 4S To Celebrate His 39th Birthday (Photos)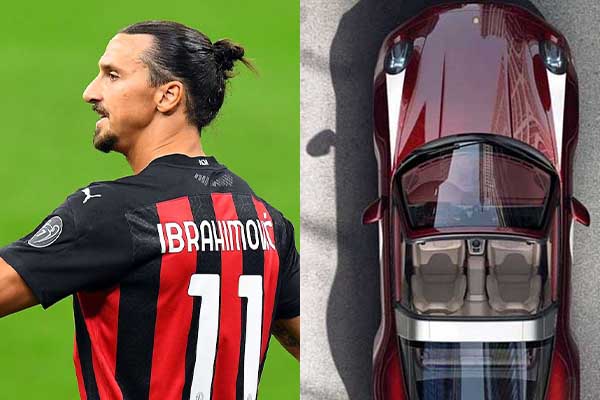 Zlatan Ibrahimovic celebrated his 39 birthday from home because he tested positive for COVID 19. However, not to make this celebration boring, he decided to get himself one of his dream gifts.
Moreso, one of his hubby is "his passion for luxurious cars", for this purpose, the all-time Swedish giant, after buying Ferrari Monza SP2 Limited edition produced in the Maranello in just 499 unites with a killer price of N677,315,392. He again chose to go for another taste this year.
To celebrate his 39th birthday, he gifted himself a new Porsche 911 Targa 4S. Posting this on  his social media page,  he wrote,
"Happy Birthday to Zlatan" and the photo of the car framed from above, under the house. It is not a "simple" Porsche 911 Targa, just pay attention to note that it is an exclusive and unique version, the 911 Targa 4S, recently launched by the manufacturer.
However, Autojosh do not have an explicit reference to the model in question, but some of the external features seen on the car make it look like "Porsche 911 Targa 4S Heritage Design" from the burgundy colour of the bodywork and the graphics above the front light clusters and on the seeds reveals its identity.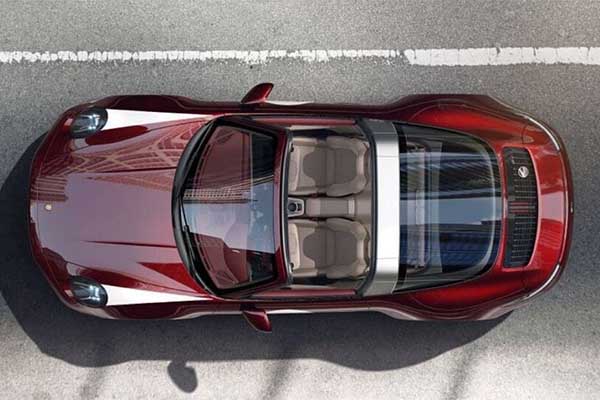 It is a Porsche 911 Targa 4S with a look inspired by the past. A limited-edition of 992 copies. A real jewel, which is sold in Italy at the price of 188,691 euro. The Porsche 911 Targa 4S Heritage Design shares the mechanics of the new 911 Targa 4S. It is equipped with a 3.0-litre six-cylinder boxer engine, capable of delivering the exceptional power of 443 hp. Also, it gets an 8-speed dual-clutch PDK automatic transmission and all-wheel drive. The supercar boasts an acceleration shot from 0 to 100 km / h in 3.8 seconds and can travel up to a top speed of 304 km / h.
This is however in addition to his gallery of cars which includes Monza SP2 Limited Edition that he gave himself last year, Porsche 918 Spyder and a Ferrari LaFerrari.