This Is McLaren's Wildest Road Car Ever,The $1m Senna Hypercar With See-Through Doors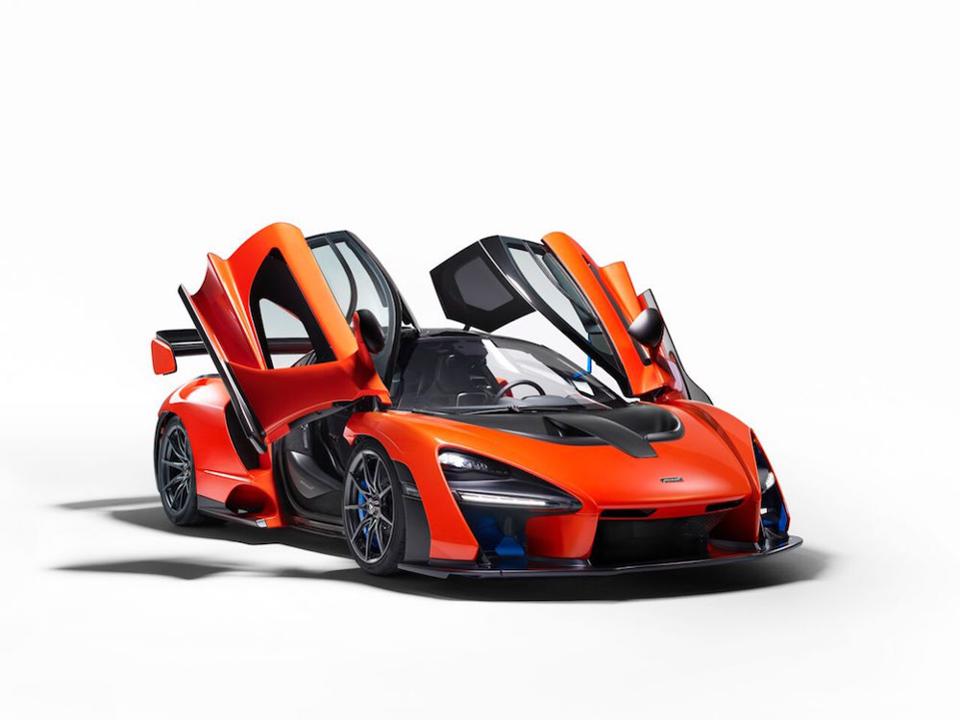 McLaren has unveiled its most powerful petrol-engined road car ever, named after Formula One great Ayrton Senna.
The McLaren Senna codenamed the P15 through development, is the latest in its ultimate Series and becomes its lightest model since the iconic F1, the supercar that announced the brand to the world as a production-car maker when it was unveiled in 1992.
It is a development of the chassis from the 720S, with its ultra-lightweight carbon-fibre construction, and weighs just 1,198 kilograms; the 4.0-litre twin-turbo V8 produces 789hp and 800Nm of torque.
Dubbing the Senna as its most extreme production car to date, McLaren describes it as legalised for road, but not sanitised to suit it.
It has a 7-speed dual-clutch automatic handles the furious shifting duties that the V-8 demands, while a double wishbone suspension system with interconnected dampers and constantly monitors the road to stick all four wheels firmly on terra firma. The system uses a kinetic roll system to replace mechanical antiroll bars to independently adjust the dampers for better compression and rebound
Brazilian's great Ayrton Senna drove for the McLaren Formula One team from 1988 to 1993, before departing for Williams for the 1994 season, during which he tragically died in an accident at the San Marino Grand Prix. According to McLaren, its deal with the Senna Foundation to use the iconic driver's name is limited to this car.
The McLaren Senna will be hand-assembled in England at the McLaren Production Centre with production limited to 500 vehicles.It has a price tag of £750,000 ($1 million) and each McLaren Senna has already been sold with some profits going towards the charity foundation of the three-time F1 world champ.