Train Detaches, Kills 47 Cows Worth ₦10m In Osun (Photos)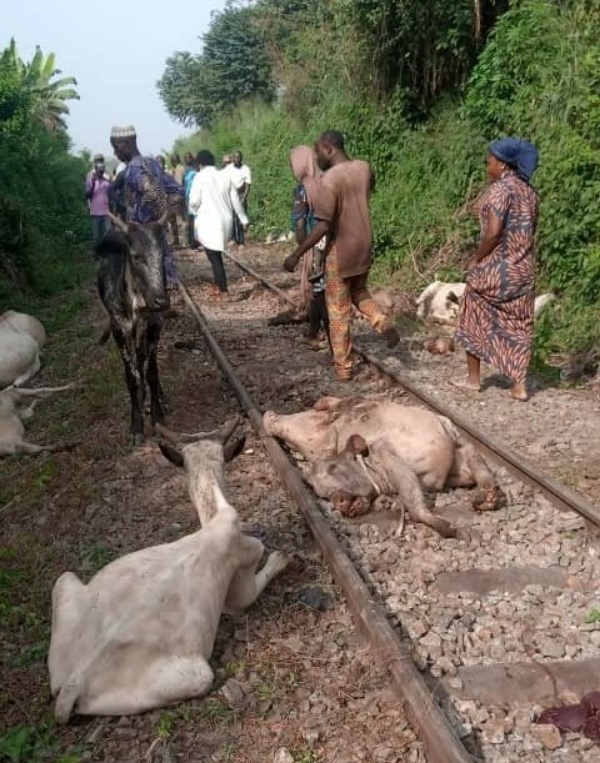 Derailed train carrying stones kills 47 cows worth over ₦10 million in Osun after detaching from other coaches.
The train was said to be bound for Kwara when the last rail-truck suddenly got detached and derailed.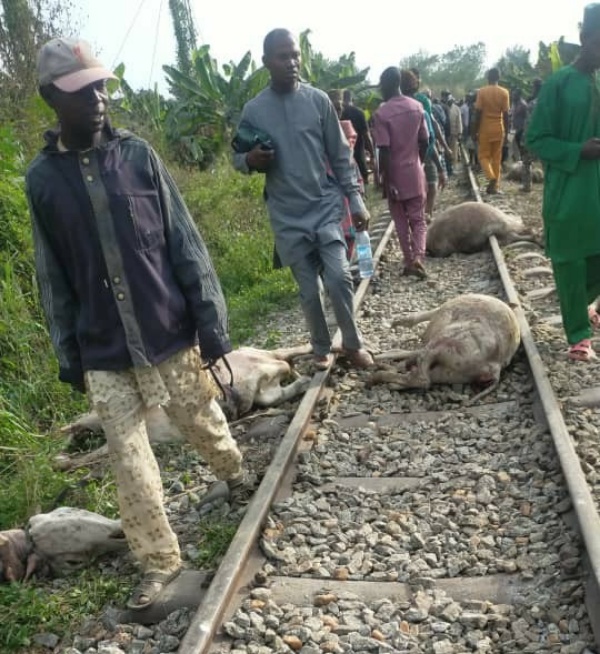 A derailed train-car carrying stones reportedly killed a total of forty-seven (47) cows on Wednesday in Osun State after detaching from its coaches.
According to reports, incident happened around 3pm at the back of the regional office of the Transmission Company of Nigeria, Powerline area of Osogbo.
The train was said to be bound for Kwara State when the last rail-truck carrying stones suddenly detached and derailed.
Rabiu Ismail, one of the herdsmans, told reporters that the crushed animals were worth over N10 million.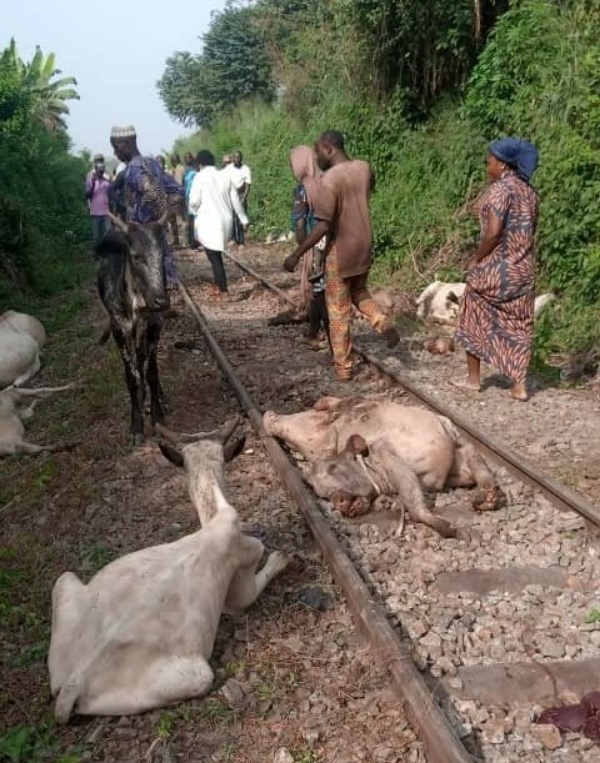 "I am not happy about this incident at all. I have lost cows. Many of them were crushed. About 47 animals worth N10m were lost," Rabiu Ismail lamented.
This incidents comes few days after a car driver escaped with minor bruises when a stray cow smashed through the windscreen of her Toyota Corolla in Delta.
The impact of the crash reportedly led to the death of the cow due to serious injuries from the crash.