Two Electric High Performance Sports Cars Teased By Honda, EV Plans Begins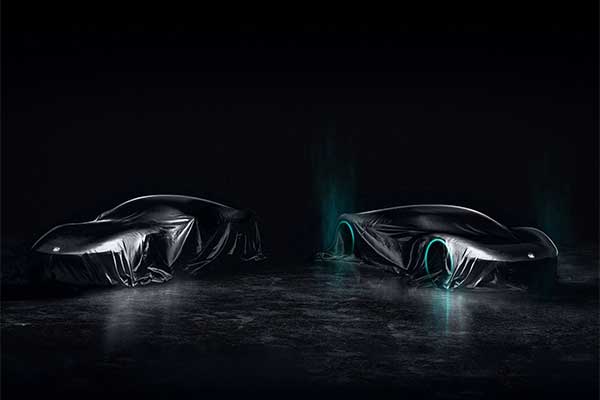 Honda has released a summary of its briefing for its automobile electrification business. With it came a teaser of two new electric sports cars that are set to join the lineup. The announcement came with a teaser image. One is labelled a "specialty" model and the other is referred to as a "flagship" model.
The strategy will see Honda launch 30 EVs globally by 2030, at which point the automaker plans to be selling around two million EVs annually. While most of Honda's products these days don't offer much excitement, Honda's strategy includes plans for two electric sports models, one of which could potentially be a redesigned NSX.
Acura boss Jon Ikeda confirmed plans for a third-generation NSX last summer when Acura rolled out the 2022 NSX Type S to mark the end of the current second-generation model's run. His comments at the time implied that the next NSX would be powered by something other than a standalone internal-combustion powertrain like the first-gen car and a hybrid setup like the second-gen car.
In the next ten years, the Japanese company will invest 5 trillion yen ($39.8 billion at the current exchange rate) in electrification and software development. The total investments in R&D (research and development) in the same period will reach 8 trillion yen ($63.6 billion), which denotes that Honda will put money into more than just electrification and software.
Honda is rearranging its organizational structure with a focus on technology and the newly created Business Development Operations (electrified products and services, battery, energy, Mobile Power Pack, hydrogen and software/connected technologies), replacing the previous product-related division (automobiles, motorcycles, power products).