Uber And Taxify Drivers Protest Over Reduction Of Fares.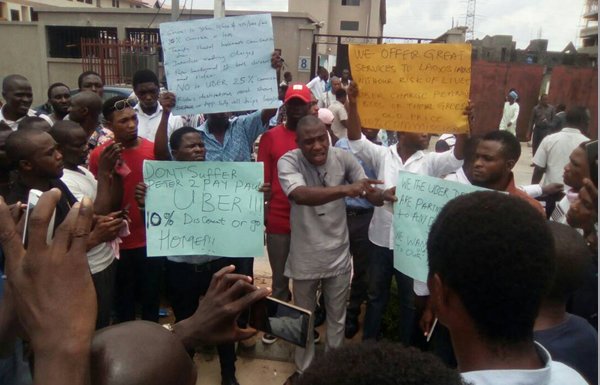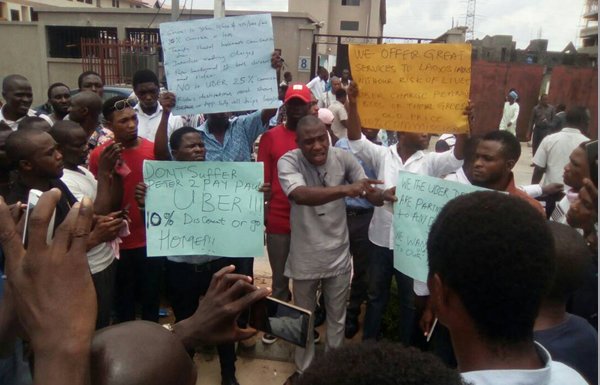 Due to the recent reduction of transport fare made by Taxify and Uber, drivers have embarked on a strike action in order to protest.
Uber and Taxify drivers, Lagos chapter are protesting due to the following:
1. Sudden(40%) reduction in fares.
2. 25% commission charged by Uber.
3. Riders verification .
4. Safety and insurance of drivers/partners.
See photos of the protest..