Uber Celebrates 5 Years Of Service In Lagos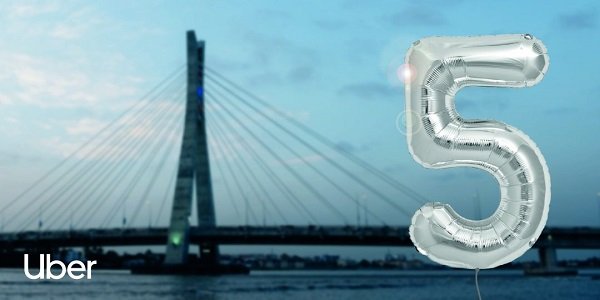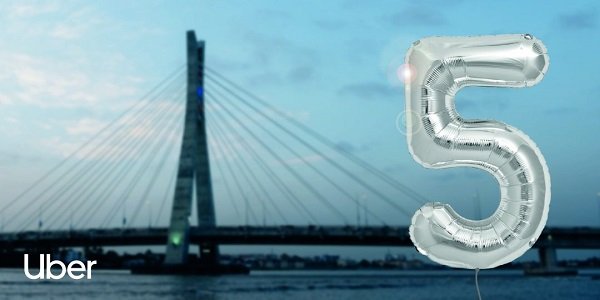 On July 2014, Uber was launched in Lagos. This month of July marks Uber's 5 years in Lagos.
It has been a great ride – from late night outs in town to celebrating moments that matter and ensuring they always provide their customers with affordable ride-on-demand.
Uber have also been able to create many amazing economic opportunities for many driver partners in Lagos while helping customers get to know the nooks and corners of the city!
In the spirit of the 5 years celebration, there would be exciting giveaways on their Instagram page to celebrate this major Milestone.
According to Uber, they are just getting started and they look forward to serving you even better.
We would love to hear from you. You can share your Uber experience with us using the comment section