Breaking : Airpeace Boeing 737 Crash-Lands At Lagos Airport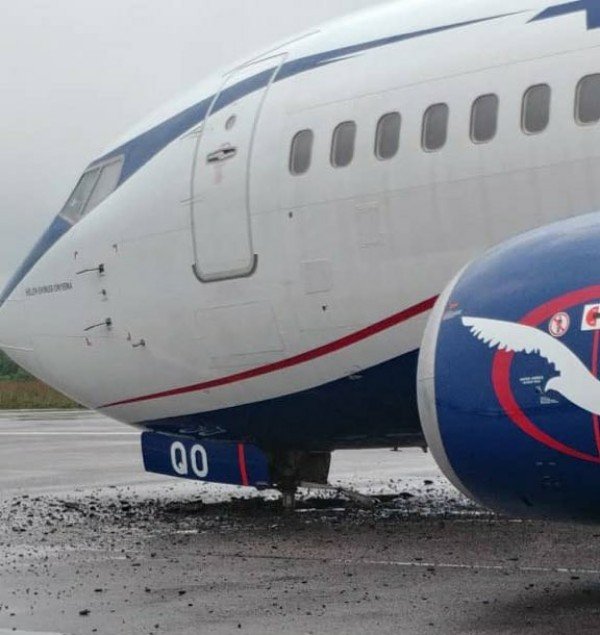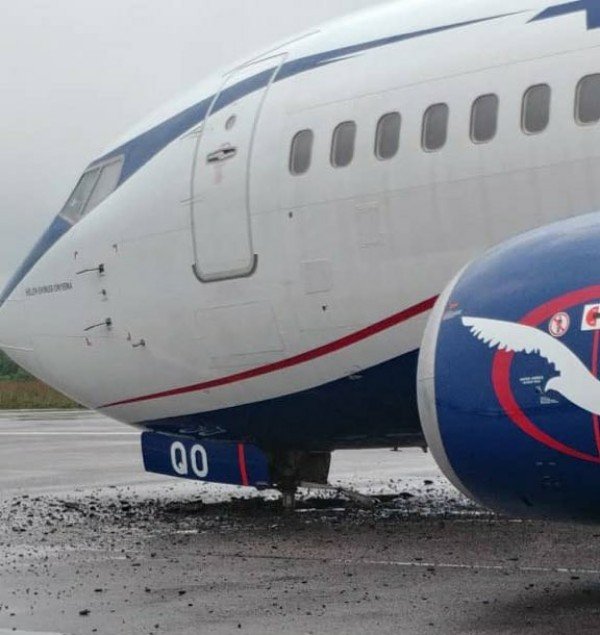 Tragedy was averted on Tuesday as a Boeing 737 aircraft, belonging to Nigeria's largest airline, Air Peace airline, crash landed at the local wing of the Murtala Muhammed Airport, Lagos.
Earlier reports suggested the aircraft  lost its landing gear 30 ft before landing in Lagos. But it is now confirmed the two front tyres were lost after crash-landing at the Airport facility.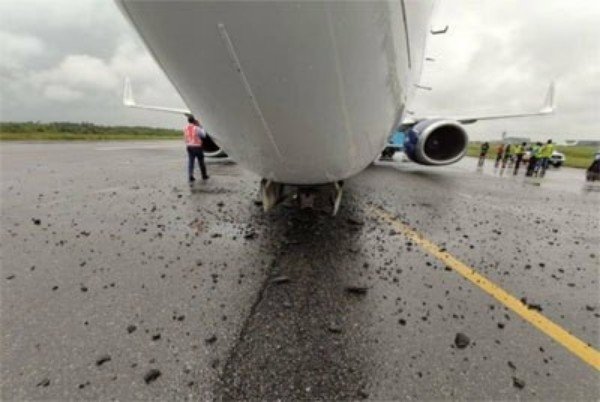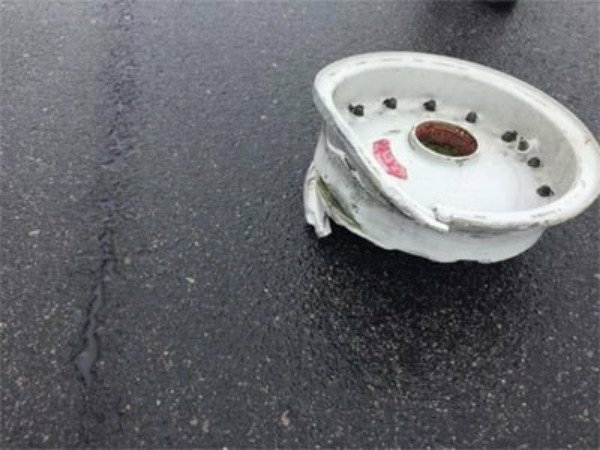 This is coming a month today after an Air Peace Boeing 737-500 aircraft, flying from Abuja to Port Hartcourt, overshot the runway during heavy rainfall at the Port Harcourt International Airport, Omagwa in Rivers State, before coming to a rest in soft mud.
Thankfully, no lives were lost in these two scary incidents.