Terrifying Footage From Cockpit Shows Moment Boeing 737 Crashed Into The Sea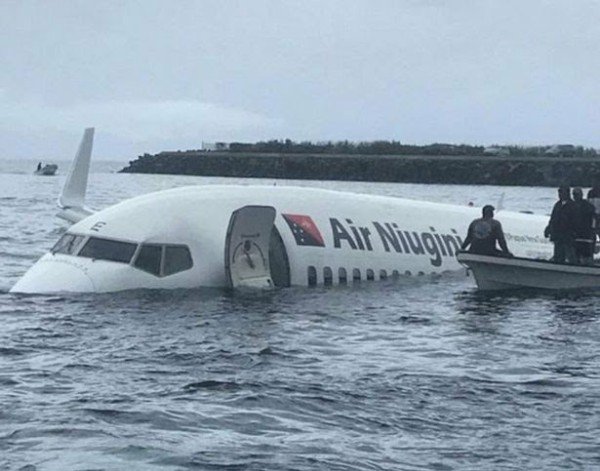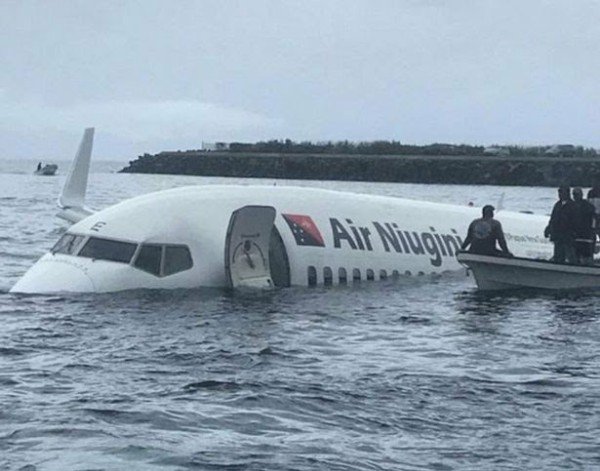 This newly released footage from inside the cockpit of an Air Niugini Boeing 737 plane shows the moment it crashed into the Pacific in Micronesia, Papua New Guinea, last year September. It was filmed by an alarmed aircraft maintenance engineer on his iPhone.
The plane was flying from Pohnpei to Chuuk, both in the Federated States of Micronesia, when it crashed and sank to about 98 feet (30 meters) of water, killing one person.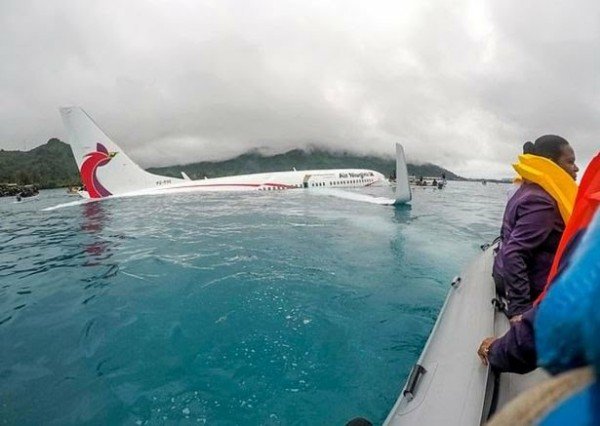 Investigators from Papua New Guinea Accident Investigation Commission (PNG AIC) said the plane missed the runway by 1,500 feet (460 meters) in weather with poor visibility that required pilots to rely on their instruments.
The report also said the captain and first officer ignored a total of 17 audible warnings that they were flying too low.
The report read:
"The crew were fixated on the task of landing the aircraft and did not notice the visual PULL UP caution alert at the bottom of their PFD.
"Therefore, they (the crew) did not take any positive action to arrest the high rate of descent and avoid landing in the lagoon. In fact, neither of the pilots were aware of the rapidly unfolding unsafe situation.
"The crew seemed to have disregarded and talked over all the caution annunciations. The crew had experienced those type of cautions on previous flights and perceived them as nuisance alerts with no resultant consequence."
The report continued:
"The flight crew did not take corrective action to bring the aircraft back onto the required flight path. The flight crew disregarded and continuously talked over the aural alerts.
"Both pilots were not situationally aware and did not recognise the developing significant unsafe condition during the approach."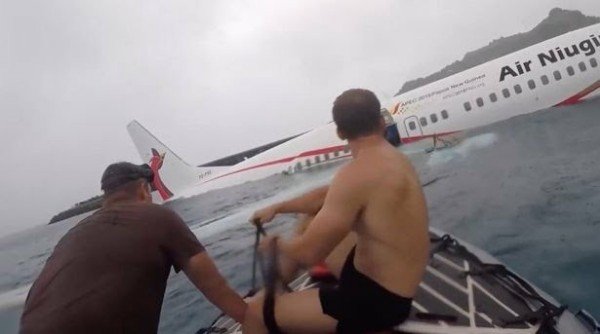 Thirty-four passengers and 12 crew members were later rescued by local boats and US Navy divers, with six passengers seriously injured.
The report also found that the only passenger that died — whose body was discovered by divers three days after the crash — wasn't wearing a seat belt — which allowed his body to become a projectile sustaining traumatic head and facial injuries.