"Trailsport" Honda's New Rugged Trim For Its SUVs And Pickup Trucks Coming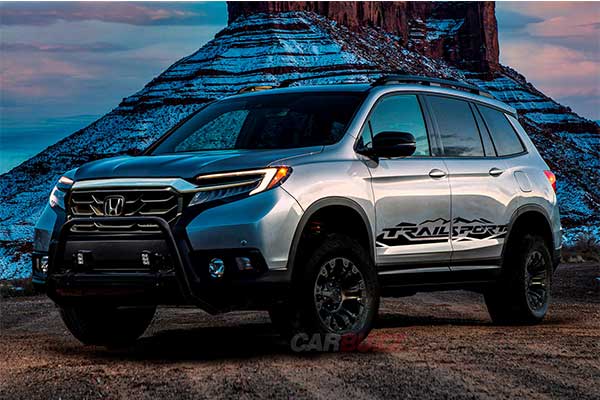 Since Honda started manufacturing SUVs and a pickup truck, they have been lacking something extra but that will change soon. Enter the Trailsport edition which will be launched soon. This will pit it against the like of the TRD (Toyota) and Raptor (Ford) but no one knows if there will be a bump in power. Honda filed the nameplate for the Trailsport last July and last month filed a trademark for the logo that will accompany that name. Nevertheless, this is a welcome development by the Japanese manufacturer as it needed this for a long time.
The Trailsport models will most likely receive the usual range of off-road parts. These include beefed-up wheels and tires, LED light bars, flared arches, jacked-up suspension systems and perhaps, some drivetrain modifications. It will be nice to see a Honda SUV with serious off-road modifications, this will raise the bar high for them.
It's still unclear which Honda model (or models) will receive the Trailsport treatment. The rugged 2021 Honda Passport seems like the most ideal candidate, but we can't rule out the Pilot or Ridgeline either. There's even a small chance that the Trailsport will be a standalone model. This will enable it to compete with the upcoming Ford Bronco, Jeep Wrangler, and Toyota 4Runner.