Volvo Delays Production Again Of Its Flagship Electric EX90 SUV To Mid 2024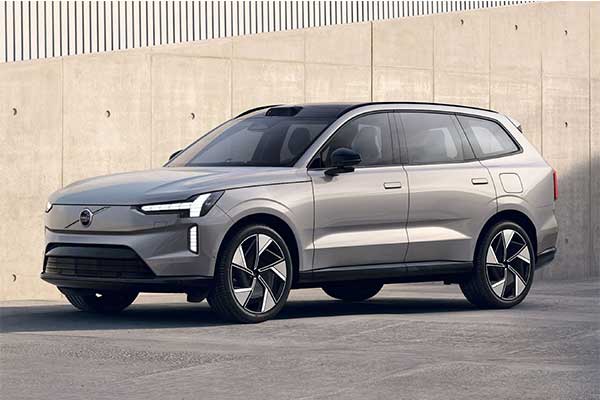 The automotive industry is a dance of precision and innovation. Volvo's rhythm has been slightly disrupted as their much-anticipated debutant, the EX90, takes a brief pause before stepping onto the dance floor. The EX90, a flagship electric SUV, has had its debut deferred to mid-2024 due to a tad complicated software integration.
On July 20, during the earnings call, CEO Jim Rowan heralded this not-so-enthusiastic news. This delay marks the most significant shift in product launch since the XC40. The chief cause? The complex labyrinth of the software code and the quest to integrate key safety technology into the EX90's SPA2 platform, a proud partner of Polestar 3.
"We're going all-in with software. It's no child's play when you're integrating lidar into your safety stack. We just want to ensure it functions just right," commented Jim Rowan. This hiccup offers Volvo engineers some "extra time in the sandbox" to achieve their set goal. Still, it nudges the EX90's grand entrance to possibly the third quarter of 2024.
LiDAR, the laser-wielding brainchild of self-driving sensor start-up Luminar Technologies, is the talk of the town in Volvo's quarters. Its introduction in the EX90 makes it the first model to come standard with LiDAR. It's like walking into a party with the most coveted plus-one, while others like Polestar 3 merely offer it as an option.
The LiDAR system, a component of the EX90's watchful tech, blends in harmoniously with cameras, radars, and ultrasonic sensors. It offers protection up to 820 feet away, spotting pedestrians even at highway speeds. Through laser light pulses, it provides precise images of the surroundings, like having a very own personal sketch artist.
This marriage of technology creates an "invisible safety cocoon" around the Volvo EX90, aiming to curtail serious accidents by a fifth. In a brave move, Volvo decided to incorporate this high-end technology as standard equipment, positioning itself as a trendsetter in the industry.