Nissan Plugs Into Tesla's NACS With Ariya EV To Have Access From Next Year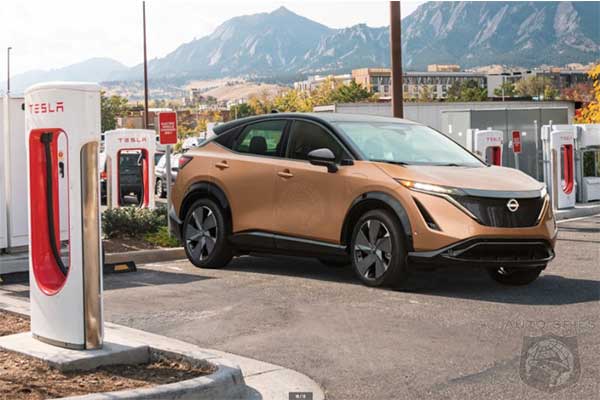 Nissan, the longstanding giant in the automobile industry and a household name in Japan, took a rather revolutionary step that may well echo across the automotive landscape. The company decided to embrace Tesla's North American Charging Standard (NACS), marking a defining moment in Nissan's EV journey.
Notably, Nissan is the first Japanese car manufacturer to integrate this charging technology, rolling it out in their upcoming Ariya model next year. While this might seem like a pretty straightforward change – swapping one charging system for another – the implications are profound and far-reaching.
Ford and General Motors, along with Mercedes-Benz, Volvo, and Polestar, are already on the Tesla bandwagon, signaling a growing consensus among automakers about the efficacy and efficiency of Tesla's NACS. Is it an infatuation with Elon Musk's brainchild, or does it indicate a pragmatic shift towards a more standardized and efficient charging ecosystem? Time will tell.
By 2025, all new Nissan EVs hitting the North American and Canadian roads will come with a NACS port. But hang on – you must be wondering which models Nissan is hinting at. Well, so are we. Earlier this year, Nissan unveiled its 'Ambition 2030' plan, aiming to roll out 27 electrified models, 19 of which will be EVs. Now, don't get too excited – not all 19 BEVs will hit the US shores, but it sure opens up tantalizing possibilities. For now, it'll be the lonely Nissan Ariya, representing the new change from next year.
While Nissan has wholeheartedly embraced the NACS, other Japanese automakers are somewhat coy about their plans. Honda, for instance, is tight-lipped, stating they are primarily focused on delivering the best EV ownership experience to their customers. Toyota has gone down the 'no comments' route, indicating that they are playing their cards close to their chest.