Watch As Lagos Fire Service Battles To Quench Fire From Exploded Petrol Tanker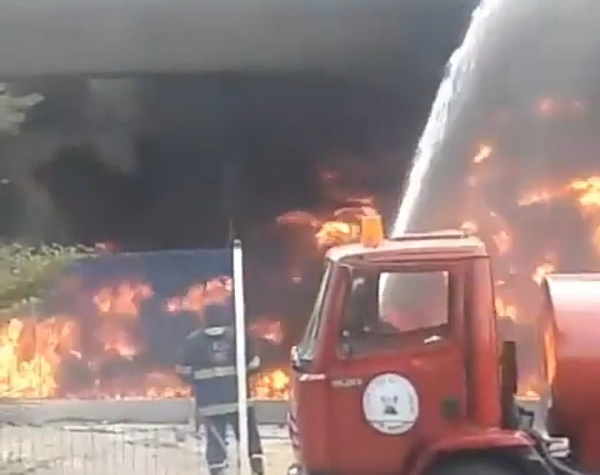 Watch as Fire Service battles to quench fire from an exploded fully loaded petrol tanker at Oshodi-Apapa, in Lagos.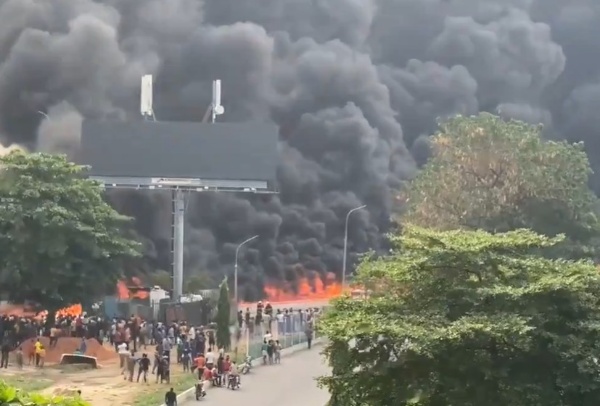 Hundreds of motorists and pedestrians scampered for safety after a laden fuel tanker burst into flames at Toyota Bus Stop along Oshodi-Apapa Expressway on Thursday, January 7, 2021.
According to reports, the petrol-laden tanker spilled its contents after disconnecting from its turntable head due to reckless driving. The impact of the collison with the ground reportedly caused a spark that ignited the flammable substances.
Video
Watch As Lagos Fire Service Battles To Quench Fire From Exploded Petrol Tanker pic.twitter.com/CtuhaPadi2

— AutoJosh NG (@AutoJoshNG) January 7, 2021
Men of the LASEMA; LRT; LRU Fire; LNSC; the Nigerian Police Area D; NEMA and Lagos Fire Service, were on hand to extinguished the burning petrol tanker after battling the blaze for hours.
Fortunately, there were no casualties recorded at the scene of massive fire incident.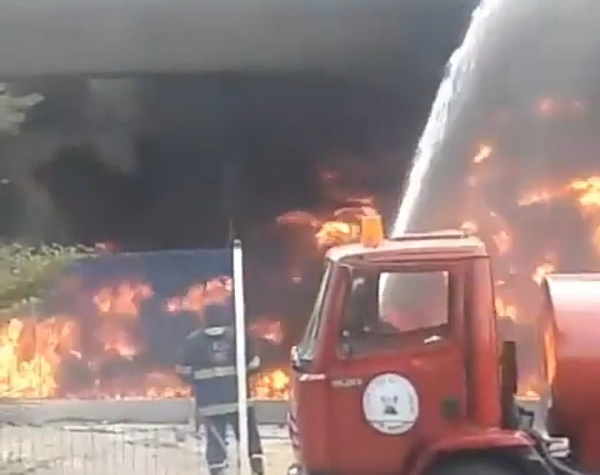 Reacting to the recurring and avoidable fire accident, the DG/CEO of LASEMA, Dr. Olufemi Oke-Osanyintolu, called on all articulated truck drivers to drive within speed limits.
Osanyintolu also advised them to ensure their vehicles are roadworthy to avoid such accidents that can lead to loss of lives and properties.
Last November, the Federal Government (FG), in a bid to curb tanker accidents on the highway, banned the importation of articulated trucks older than 10 years.
FG has also ordered Federal Road Safety Corps (FRSC) to enforce maximum load capacity of 45,000 litres of petroleum products by trucks.