Watch:102-year-old Great-grandma Jumps Out Of Plane To Become The Oldest Skydiver In The World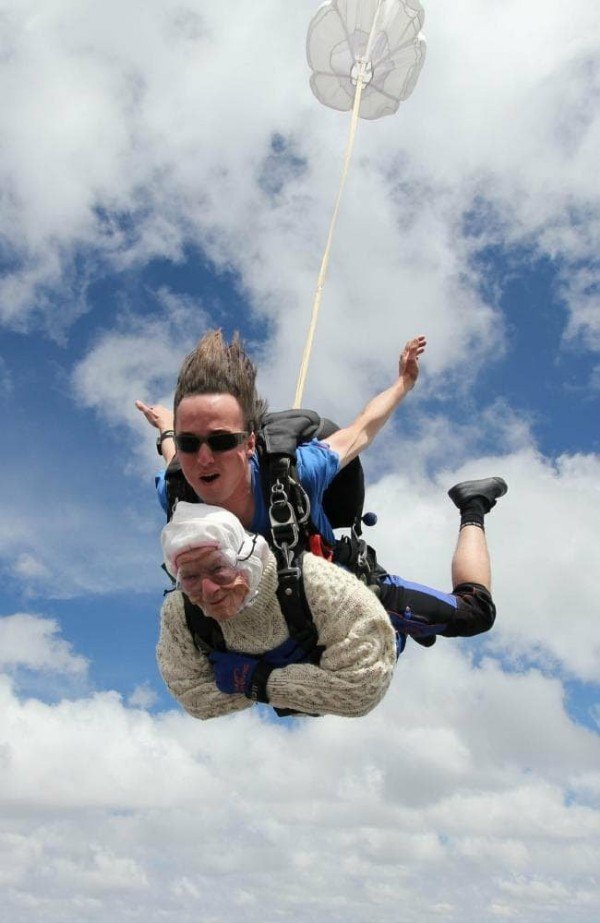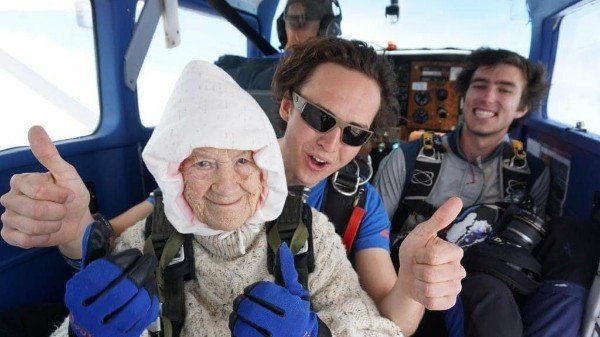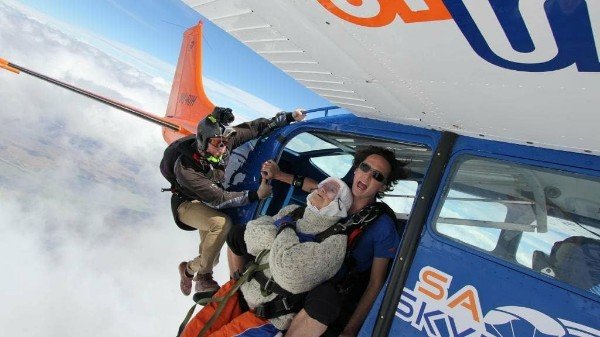 102-year-old Australian great-grandma, Irene O'Shea,has completed a skydiving jump from an aeroplane to become the oldest skydiver in the world.
She broke the previous record set by her in 2017 when she was 101 and had her first dive on her 100th birthday in 2016.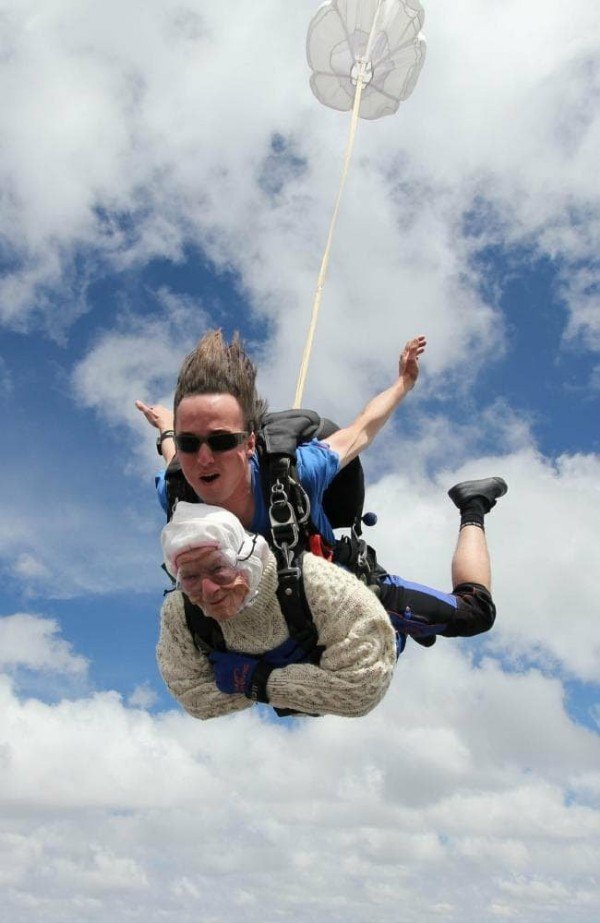 She jumped from about 14,000 feet at SA Skydiving's Langhorne Creek Dropzone with an instructor and descended at about 136 mph before making a smooth landing in front of 50 family and friends.
But the fearless mother of two did all this not to set records but to raise awareness and money to fight the Motor Neuron Disease that killed her daughter ten years ago at the age of 67 years.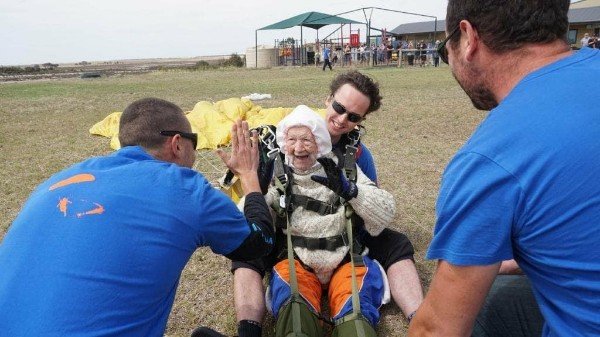 Her skydive last year raised about $8,600 and aims to raise another $10,000 from this years jump,with the money going to the Motor Neurone Disease Association of South Australia.
The energetic and bubbly Great-grandma still drives,doesn't wear glasses and lives by herself.
What do you think ?