Watch:Jeep Cherokee's Front Tyre Pops Off And Smashes Into Oncoming Nissan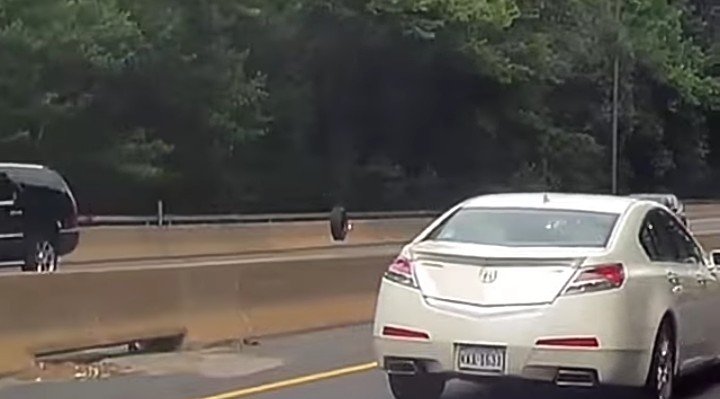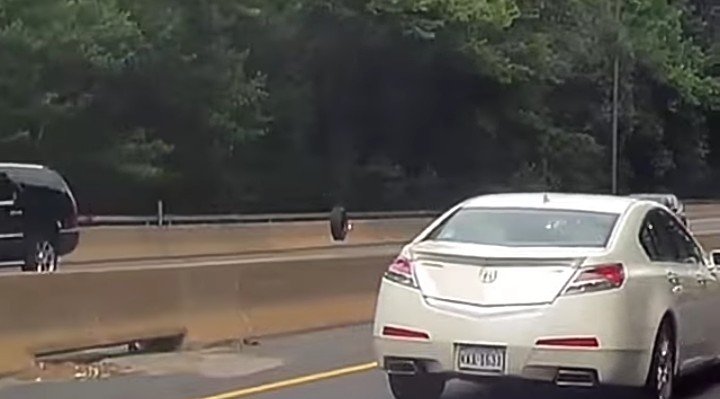 A driver managed pull his white jeep Cherokee to the side of the road after losing one of its front tyres.
The lost tyre kept moving along the road where it hit a divider, bounces into the other side of the road before smashing into an oncoming blue Nissan. It also crashed into the Nissans' windscreen before flying into the air.
Just imagine what would have happened if the out of control tyre had gone in the direction of a pedestrian or a motorcycle.
What do you think?