Watch:Reason Why You Shouldn't Buy A Lamborghini Murcielago If You're A Big Man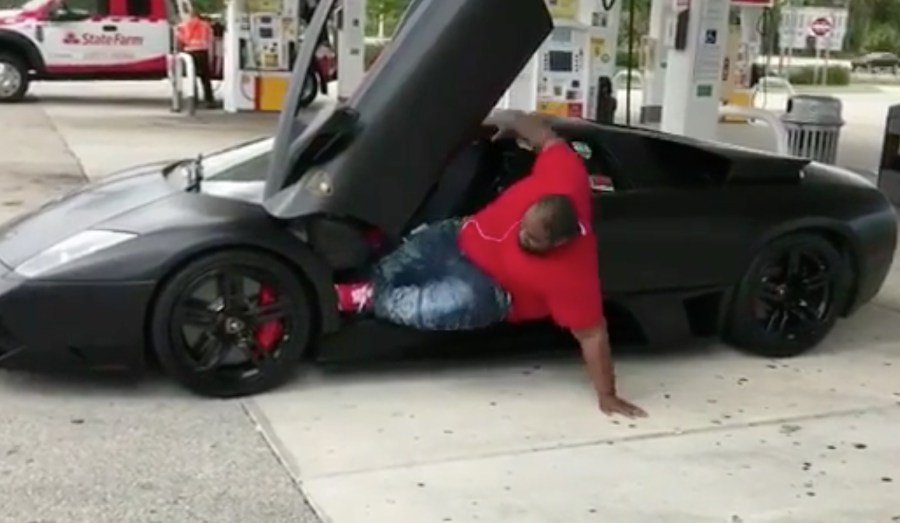 The South African Minister of Police shared a video on his Twitter account which shows a man trying to get out of his Lamborghini Murcielago at a petrol station.
Left foot first?Nope. Hand on the pavement? OK,let's try something different. Trying to squeeze his entire body out gently? Nevertheless,there's a way to get out, and the driver of this Lamborghini Murcielago eventually found it, although it wasn't exactly elegant.
It's been suggested that the man that struggles to get out of the Lamborghini Murcielago is Khubuluse Zuma, a businessman and nephew of South African President Jacob Zuma.But it's almost impossible to tell from the short video.
People have had trouble in the past with getting in and out of various supercars, from professional wrestler and Hollywood actor Dwayne The Rock Johnson and his adventure with a Ferrari LaFerrari,to John Cena,who didn't feel comfortable inside the new Ford GT, which he sold shortly after taking delivery.
If you're either too tall,big-boned or a big fella,fitting inside a supercar could prove a challenge. So you might want to try it out for size before paying.