'We Kept Our Promise To Give 10 Nigerians Brand New Cars In 14 Days,' Globacom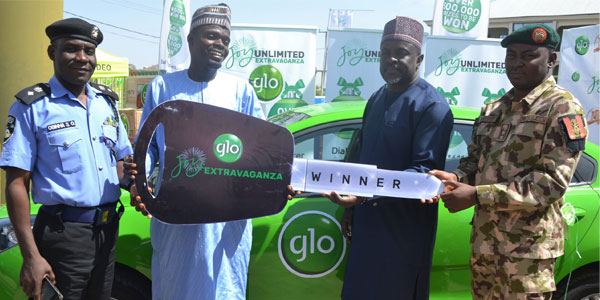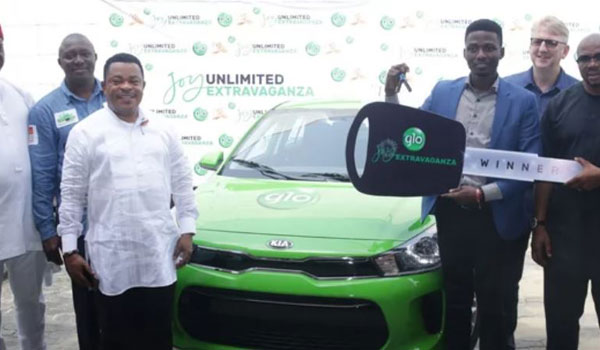 As the year 2021 comes to a close, anticipation for the ongoing Glo Joy Unlimited Extravaganza promotion grows across the country, following the telecoms operators' earlier promise to give away 10 brand new cars before the end of the year at two prize presentation events in Ibadan and Warri on Wednesday.
Globacom had previously presented brand new vehicles at events in Port Harcourt, Lagos, Benin, Abuja, Jos, Kaduna, Onitsha, and Uyo. Hundreds of Glo subscribers received television sets, refrigerators, and generators at these events as well.
"With the 10 brand new cars we rolled out in just two weeks, we have once again changed the paradigm by offering more value to our esteemed customers and ensuring unlimited joy in many more homes during and beyond this yuletide season," Globacom said.
Olamide Aluko, a 29-year-old mother of two, and Joy Amaliri, a 28-year-old student of Mass communication at Federal Polytechnic, Nekede, Imo State, were the winners of brand new Kia Rio cars, while 51 other subscribers in Ibadan and 128 others in Warri received various prizes such as generator sets, televisions, and refrigerators.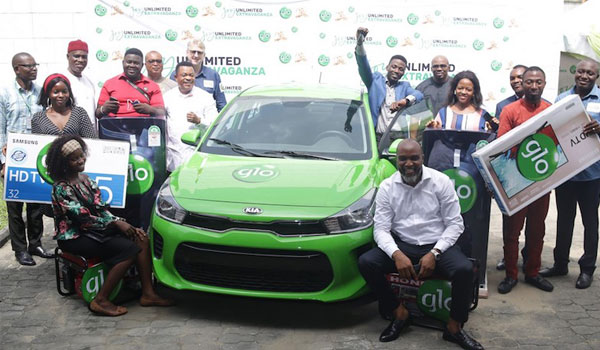 Aluko said she had to fight back tears when she received a call from Globacom's customer service number 121 informing her that she had won a car in the popular promotion. "At first, I assumed it was a hoax. "However, after taking a good look at the number that called me, I began to cry of joy when it finally dawned on me that I was indeed the lucky winner of a brand new car," she explained.
In a similar vein, Amaliri stated, "The news was too shocking; I couldn't believe it, and even after I visited the Glo office, I couldn't sleep." I was hoping that it wouldn't turn into another story. I received the car today and am driving it home. Globacom has provided me with a car. This is the best gift I have received in 2021, God bless Glo".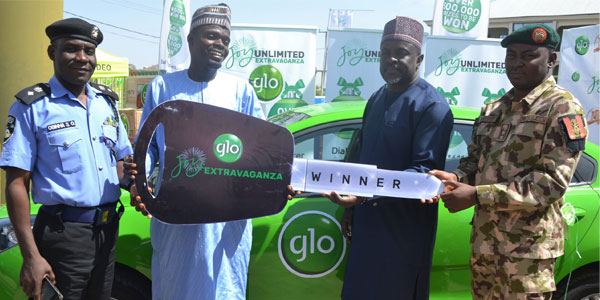 Maureen Eremionkhale, a representative of the National Lottery Regulatory Commission, who congratulated the lucky winners, stated that the agency is pleased with the transparency of the process involved in the Joy Unlimited Extravaganza promotion, particularly the draws.
Oladimeji Dotun Samuel, 40, a fashion designer and power generator winner, said he almost ignored Glo's call. "I am overjoyed" is an understatement in this case. "I am overjoyed and proud of Globacom," he said. Madam Hamza Saidat Folasade, 55, a food vendor, said she did not doubt the information when she heard it because "I know Glo ordinarily does giveaways like these."
Wale Arutu, a 53-year-old Pensioner's FM presenter, said he has been at the forefront of campaigns against all forms of sales promotions.