World's Fastest Pickup: Hennessey Unleashes Mammoth 1000 TRX That Can Hit 60-mph In 3.2s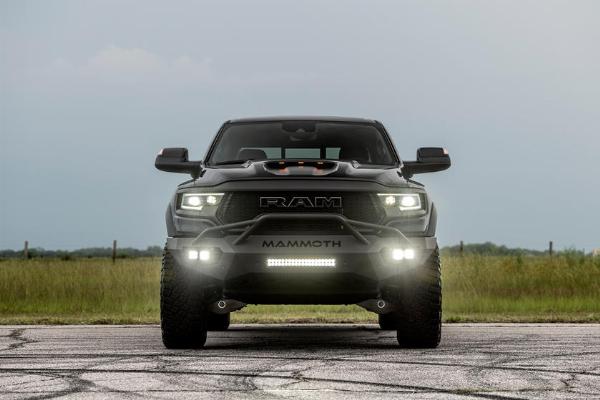 World's fastest pick-up: Hennessey unleashes Mammoth 1000 TRX pickup truck that can hit 60mph in 3.2 seconds.
The Texas-based tuner will make just 200 of the Dodge Ram 1500 TRX-based pickups with each costing $150,000.
Hennessey Performance Engineering says half the planned examples have been sold.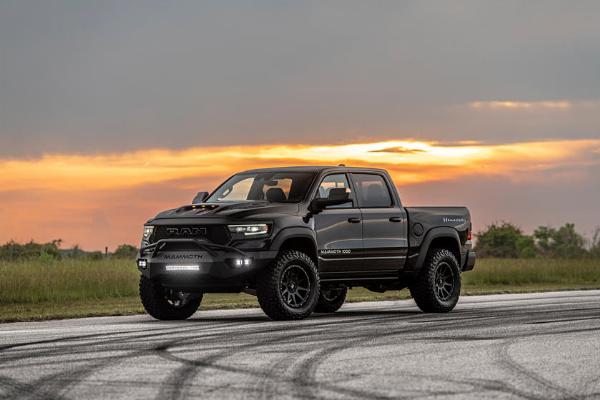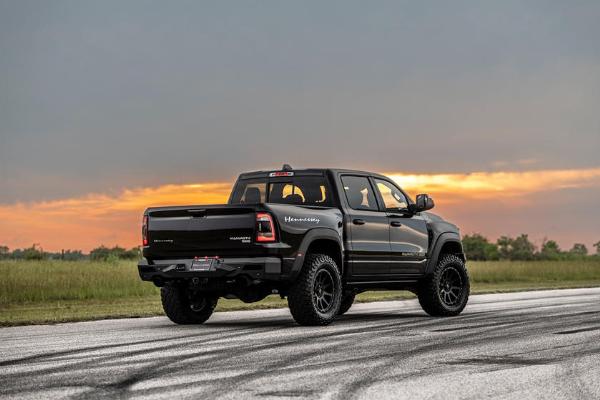 Texas-based luxury car tuner Hennessey Performance Engineering has just unveiled its latest model – a near three-tonne truck dubbed the Mammoth 1000 TRX.
The Mammoth 1000 TRX is based on the already extremely potent Dodge Ram 1500 TRX. But its 692-hp eight-cylinder engine – the same featuring in the Hellcat muscle car – has been tuned to produce a massive 1,012bhp.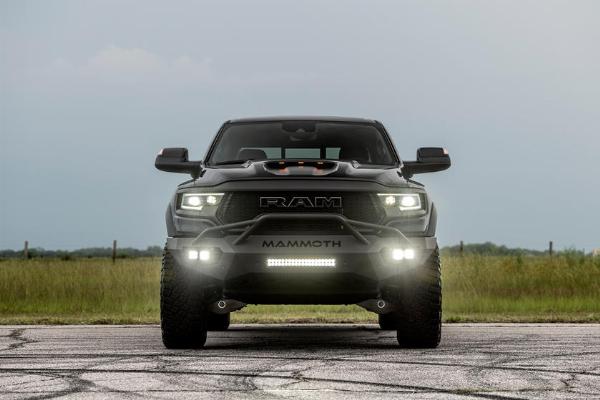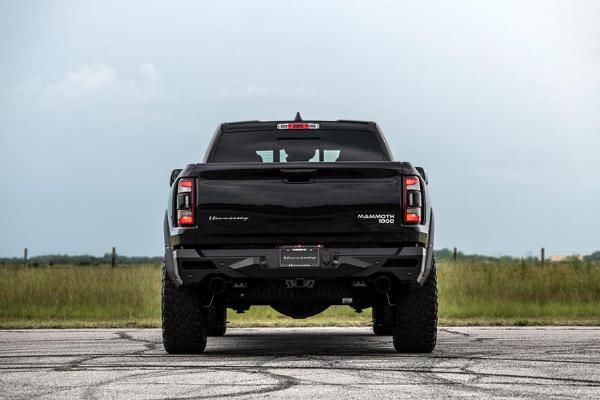 This upgraded engine allows the new high-performance bonkers to sprint from 0-to-60mph in just 3.2 seconds before topping out at a speed of 122mph. The base truck will do this in 4.5 seconds.
To put this in perspective, the Mammoth 1000 TRX beat the Shelby F-150 Super Snake Sport's previous record of 3.45 seconds.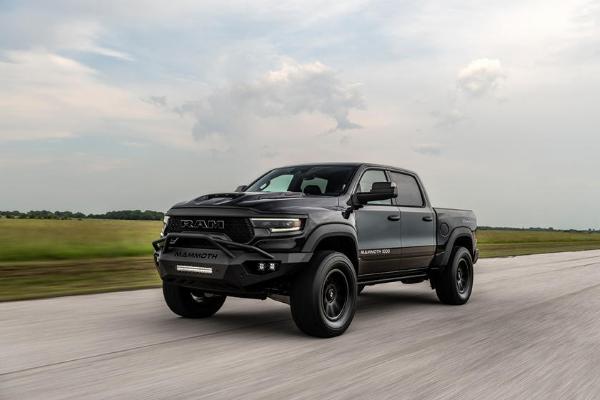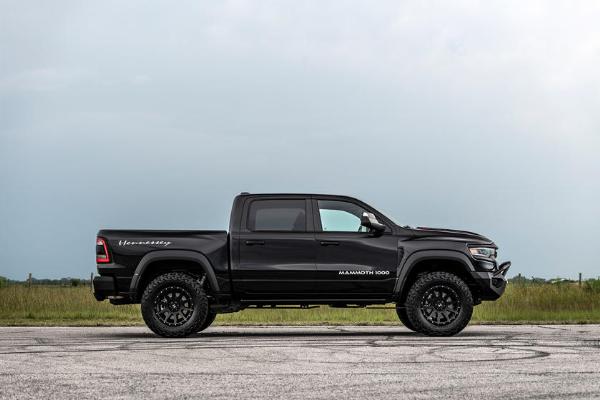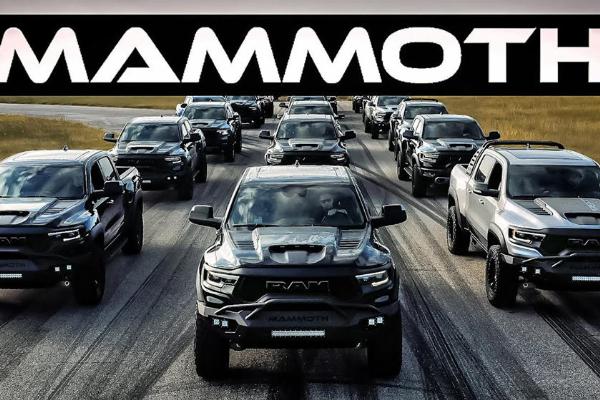 The 1000 TRX will also be over a second quicker to reach 60mph than Ford's forthcoming F-150 Lightning all-electric pickup truck.
Hennessey Performance Engineering has started the production of the 'world's most powerful pick-up' truck this month and it plans to make just 200 units.
But, all these extra potency doesn't come cheap as each of these truck will start from $150,000 (N61.7 million, excluding local taxes and destination charges in Nigeria)
The near three-tonne truck features an ungraded 6.2-litre supercharged V8 engine with over 1,000bhp – enough grunt for it to our-drag an Aston Martin Vantage supercar is race to 60mph.
The company boss John Hennessey says half of the production run has already been sold :
'We've already sold more than 100 trucks, with each answering one big question – why have a 1,000-horsepower pickup truck? Because we can!'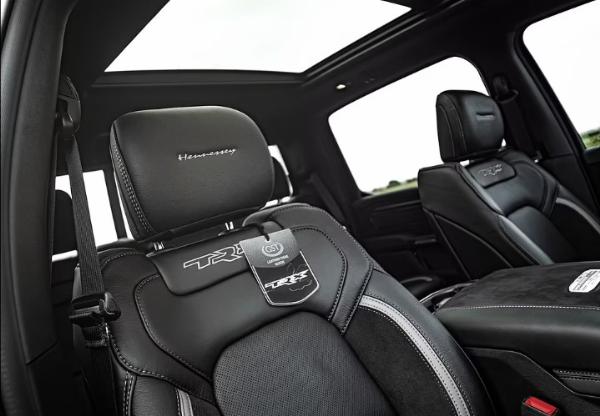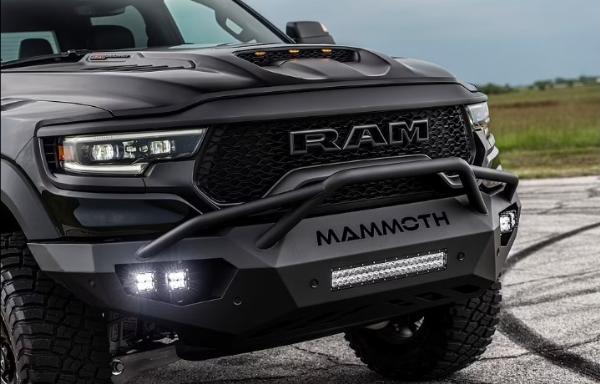 In addition to these extra-performance, the Mammoth 1000 also features custom bumpers, LED lights, a front levelling kit, upgraded electronic fold-out steps and rides on 37-inch off road tyres.
The 'imposing hypertruck' measure in at 5.81-metres long, 2.09m wide and 1.97m high. It can carry a payload exceeding 1,043kg and tow 3.5-tonnes of trailer or caravan.