Hyundai Begins Production Of 2022 Santa Cruz Compact Pickup Truck In Alabama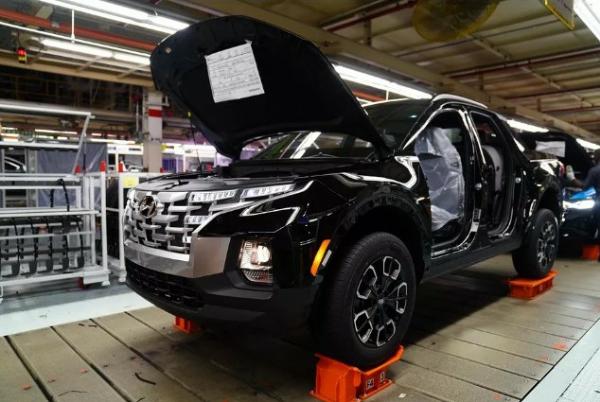 Hyundai begins production of 2022 Tucson-based Santa Cruz Compact Pickup Truck at its assembly line in Alabama.
The premium unibody pickup truck will start arriving at dealerships within the next few months.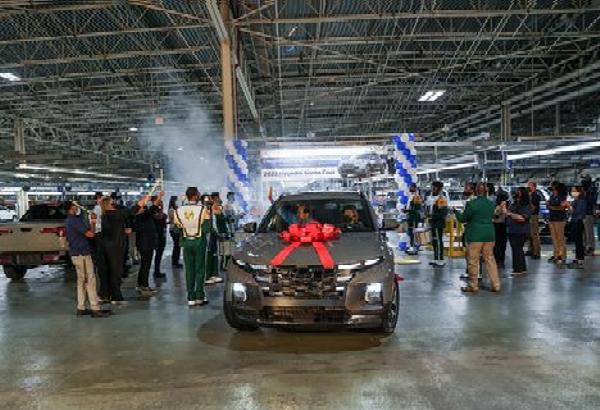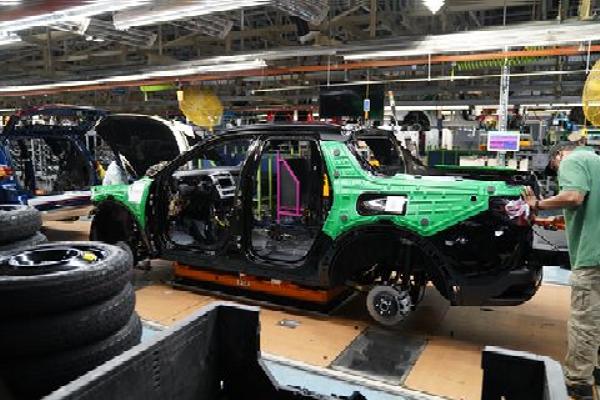 South Korean automaker Hyundai on Tuesday began the production of the 2022 Hyundai Santa Cruz at automaker's assembly line in Montgomery, Alabama, United States.
The unibody, compact pickup truck, which shares some parts with the new Tucson Crossover SUV, is being built on the same assembly line as the Santa Fe SUV, the Sonata and Elantra sedans, and the Tucson.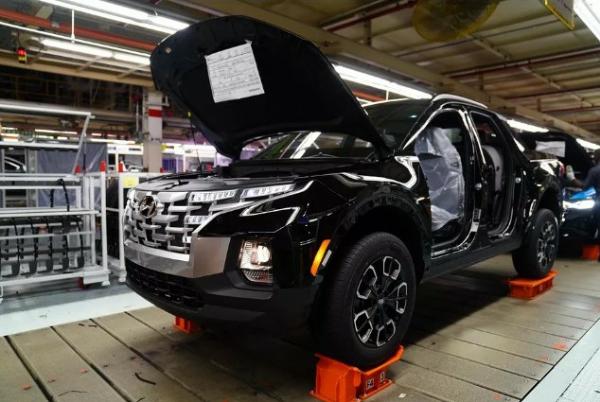 First showed up as a concept at the 2015 Detroit Auto Show, the high-style truck has an overall length that is at least 10 inches shorter than the Ford Ranger, Nissan Frontier and Toyota Tacoma.
Inside, it comes with a standard 8-inch touchscreen, wireless Apple CarPlay and Android Auto are available. Drivers can option up to a larger 10.3-inch display plus the Apple CarPlay and Android Auto. A 10-inch digital instrument cluster is also optional, as is a wireless charging pad.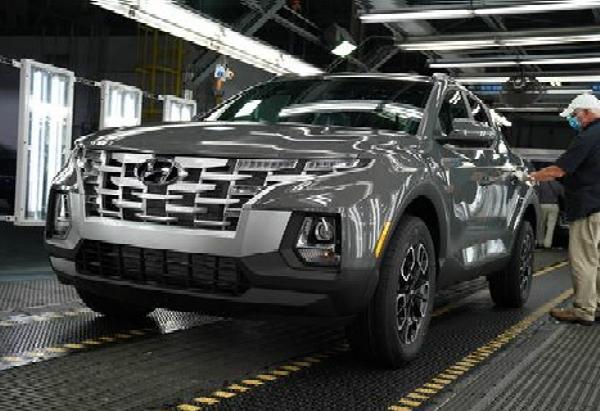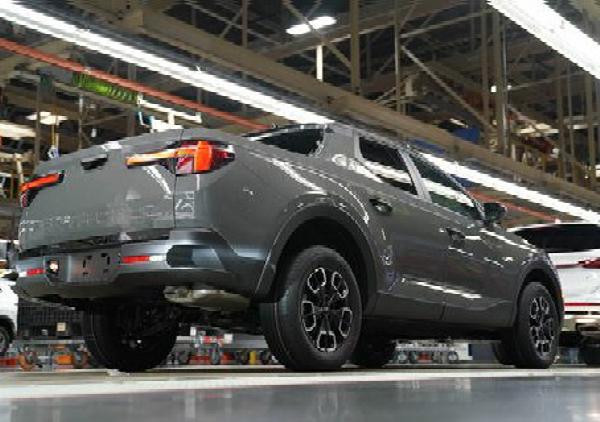 Under the hood is a standard with a 2.5-liter inline-four engine with 191 horsepower and 181 pound-feet of torque.
With the base engine, the Santa Cruz can tow upto 3,500 pounds while the upgraded powerplant goes bigger with a 5,000-pound rating.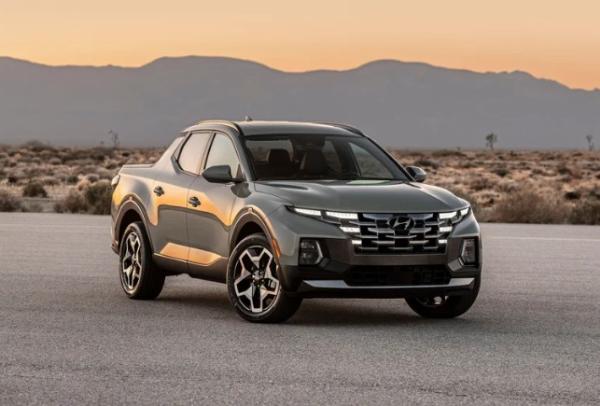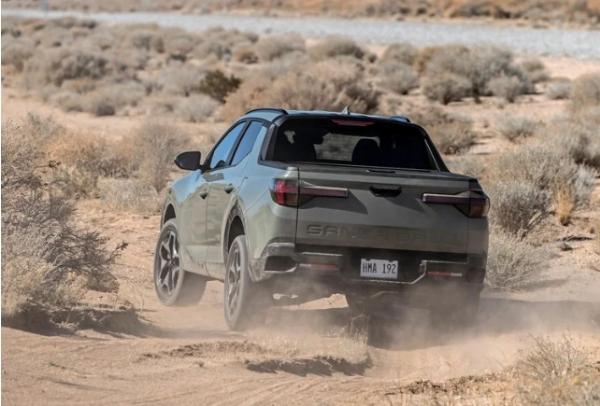 Future Santa Cruze buyers will have the choice of the base SE trim, SEL, SEL Premium and Limited. A 2.5-liter inline-four or turbocharged version of the 2.5-liter engine will also be available.
Hyundai hasn't said anything about pricing, but expect this to be announced before it reaches the dealerships in the coming months. Analysts expect prices to start somewhere in the mid- to upper-$20,000 range. For some comparison, its direct competitor, the upcoming Ford Maverick, will start at just over $20,000.