Ram is Seriously Considering A Small Truck To Fight The Ford Maverick In The US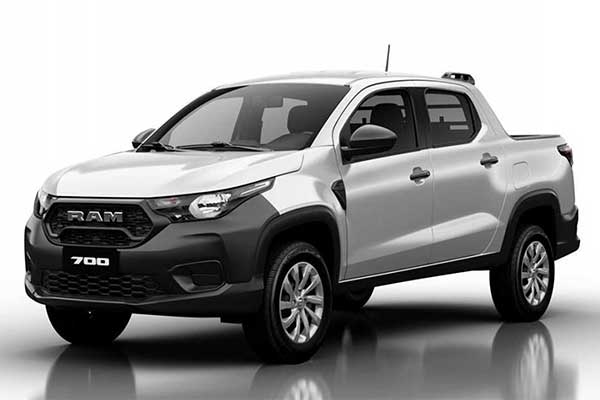 Ram is considering bringing in new models to take on the small and midsized truck markets. It's a bold move for a brand best known for its full-size and heavy-duty models. With Ford Maverick and Hyundai Santa Cruz gaining more and more sales, Ram wants a slice of the market pie.
Ram CEO Mike Koval Jr. said in a recent interview that the company was "actively and aggressively" looking at expanding into smaller trucks and pointed out that Ram was looking at trucks smaller than midsize. He said that trucks even smaller than the popular new Ford Maverick are in the cards. Koval is in luck, as Ram falls under the very wide umbrella of Stellantis, which offers many solutions to Ram's predicament.
Let's not forget that Ram already sells a sub-compact truck in Mexico and South America. The Ram 700 is a good example with its 1,653 pounds (750 kilograms) of payload, 40.36 cubic feet (1,143 litres) of cargo space, and 882 pounds (400 kilograms) of towing ability. This Fiat-based small truck probably won't meet Ram's standards for refinement and performance in the United States, though.
Ram's quest for smaller trucks will most likely have it calling at the door of companies such as Peugeot, which sells the compact Landtrek, as well as looking at its own sup-compact trucks in South America like the Ram 1200. However, Ram faces a pretty big issue if it wants to bring these products to the US: quality standards and performance will have to be drastically improved if it wants to convince a very shrewd American truck market of the quality of its new products.