2022 Toyota Tundra Pickup Truck Revealed In First Official Photo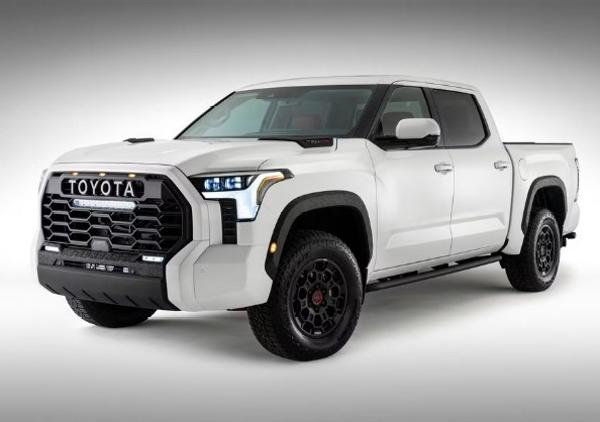 2022 Toyota Tundra pickup truck revealed in first official photo ahead of reveal. 
The new new-generation Tundra will compete with Ford F-Series, Chevrolet Silverado, and Ram 1500.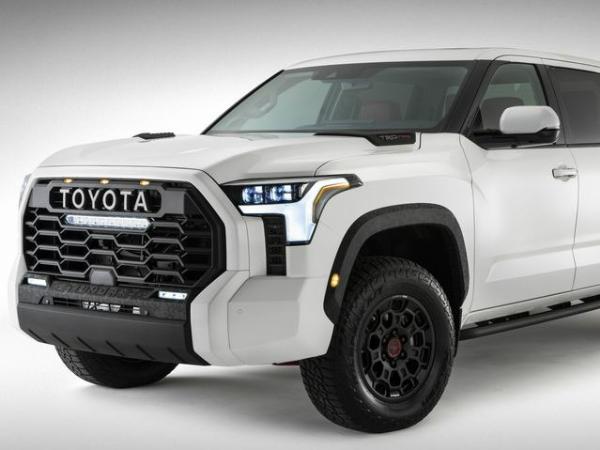 Toyota has released a clear photo of the upcoming full-size 2022 Toyota Tundra pickup in TRD Pro after photos of the 2022 Toyota Tundra leaked on the internet ahead of its US market debut later this year.
Reacting to the unexpected online leaks, Toyota tweeted :
"Some people don't know how to keep a secret,"
The Tundra's first full-model-change in 14 years comes hot on the heels of the new Land Cruiser 300 series revealed last week.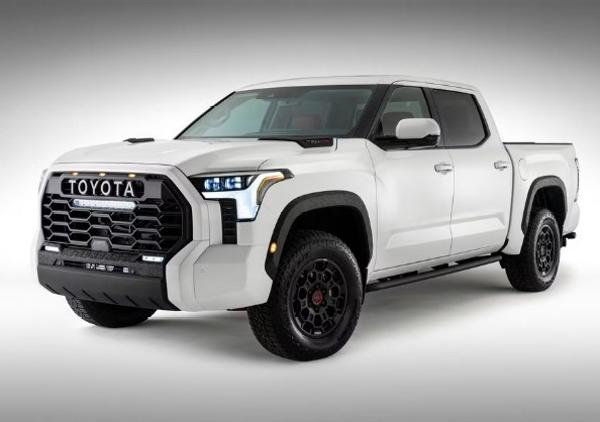 Some of the features shown in the top-of-the-pile Tundra TRD Pro variant include the blacked-out wheels and guards, Falken Wildpeak AT tyres, rock rails, and a menacing grille flanked by crisp LED headlights.
When it finally arrives in the US market, the Tundra will compete with the latest version of the Ford F-Series, Chevrolet Silverado, and Ram 1500, which are three of the biggest-selling vehicles of any type in the US market.
According to reports, the Tundra may use the twin-turbocharged V6 – presumably the 305kW and 650Nm 3.5-litre petrol — that'll be used in the land Cruiser 300 — mated to a 10-speed automatic. The outgoing Tundra rocks a thirstier 5.7-litre V8.
Toyota last week teased the market with a picture of a new Tundra engine cover. The use of blue on the lettering seems very reminiscent of its hybrid marketing colour, and a petrol-electric Tundra is expected at some point to rival the hybrid Ford F-150.
There's no word on an electric version to tackle the F-150 Lightning, confirmed Chevy Silverado electric, the Tesla Cybertruck, or the GMC Hummer.