See Yacht-like Casket Zimbabwean Supercar Collector "Ginimbi" Bought A Week Before His Fatal Crash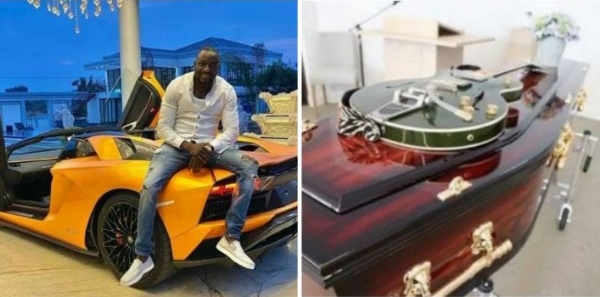 From Rolls-Royce to luxurious casket, see the yacht-like casket Zimbabwean supercar collector "Ginimbi" allegedly bought a week before fatal crash.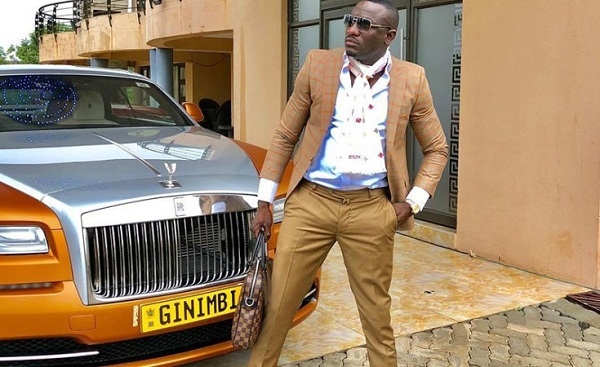 Earlier this week, Zimbabwean socialite and businessman, Genius Ginimbi Kadungure, died in an accident that also claimed the lives of other two occupants in his Rolls-Royce.
Ginimbi reportedly died on the spot when his speeding Rolls-Royce caught fire after colliding head-on with a Honda Fit. The two other occupants, who were said to be foreigners, were reported to have burnt beyond recognition.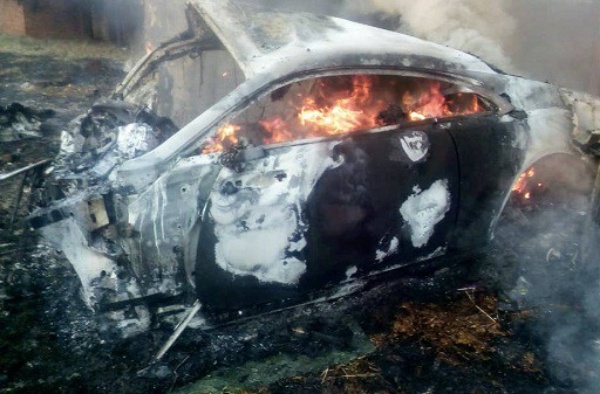 Now, there are reports that the late supercar collector allegedly splashed a fortune on casket modelled like a luxury yacht just a week before his death.
As preparations for his burial kicks off, Ginimbi's eldest sister, Juliet, in an interview with The Herald Arts, said her brother used to tell them that he wanted a huge send-off.
"He always reminded us about how he wanted his funeral to be conducted. In fact, he had a plan and always said "ndiri big", so make sure on my funeral, you do not hurriedly bury me."
"Take time, planning for it. Check my requirements well. And one of the things is that I want everyone who will be at my funeral to be dressed in all white. No matter who.
Please, make sure you emphasise that, remember, I am an all-white guy. The all-white should be on the day of burial."
Before his sudden demise, the popular businessman from poverty-stricken Zimbabwe, was known for flaunting his rides on social media pages.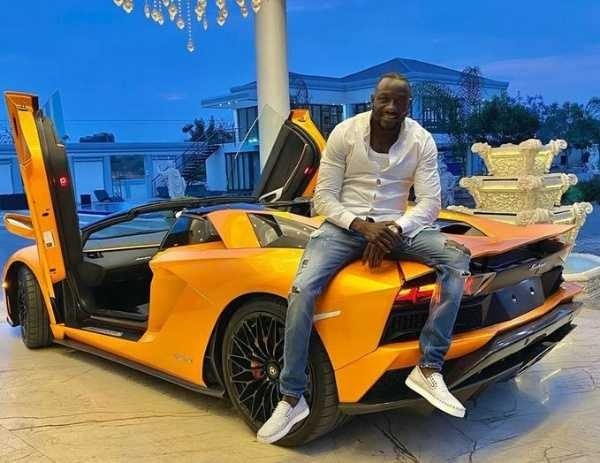 Cars in his incredible garage includes Rolls-Royce Ghost, Range Rover, Bentley Bentayga, Rolls-Royce Wraith and Bentley Continental GT.
His last purchase was a brand new Lamborghini Aventador. He took delivery of the supercar worth ₦290 million last month.