Mompha Dismisses "Juju" Talks After Ginimbi's Ferrari Overheated During His Funeral (Video)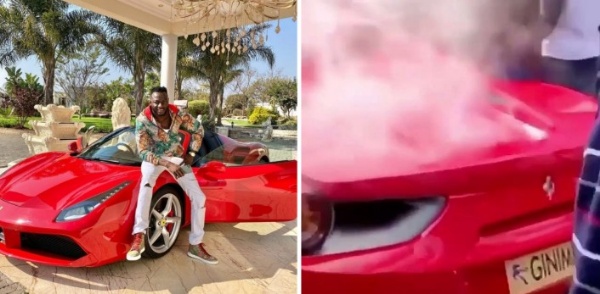 "Africans with stupid mentality. My Lambo also did same", Mompha dismisses "Juju" talks after Ginimbi's Ferrari 488 Spider overheated during funeral.
Popular Zimbabwe socialite and businessman Genius Kadungure aka Ginimbi was laid to rest at his mansion on Saturday six days after his fatal crash on Sunday, 8 November 2020.
The businessman, who hosted an "all white" party, reportedly died on the spot when his speeding Rolls-Royce Wraith caught fire after colliding head-on with a Honda Fit.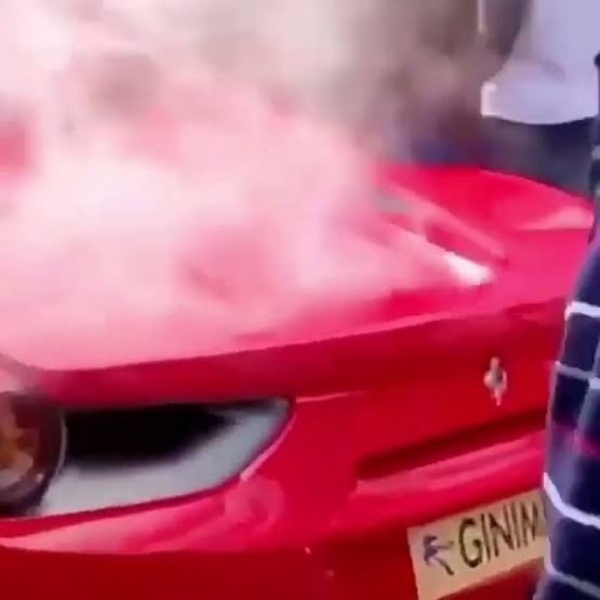 Video
During a farewell ceremony held for the late businessman on Saturday, his Italian Sports car that was being driven to the event reportedly went up in smokes due to overheating.
The rear-engined Ferrari 488 Spider convertible supercar was reportedly being driven by one of his pals. The red Ferrari had to be abandoned on the streets after getting stuck in Harare CBD.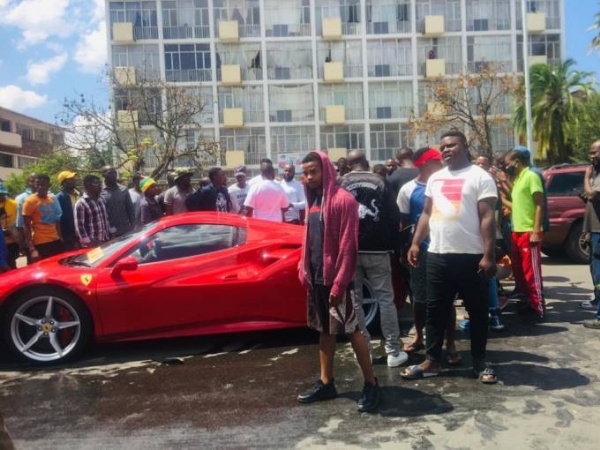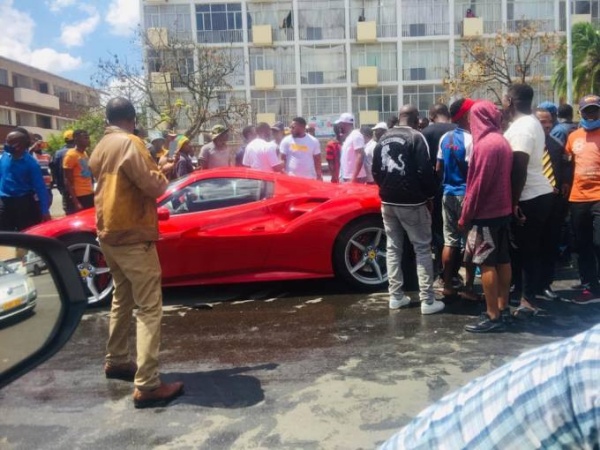 From the images shared online, it appears to be some kind of liquid under the car. So a radiator leak likely caused the engine to get too hot.
The latest development comes after the late supercar collector allegedly splashed a fortune on casket modelled like a luxury yacht just a week before his death.
Following the incident, Mompha took to his page to dismiss speculations that it might be due to "juju". The popular Nigerian Dubai-based celebrity, known for flaunting car collection, said his own Lamborghini also did same.
"Africans with stupid mentality. If you have money na juju. Car overheat by sun na juju also. My Lambo also did same. Rest well my nigga. Ginimbi."
Before his sudden demise, Ginimbi was known for flaunting his rides on social media pages.
Cars in his incredible garage includes Rolls-Royce Ghost, Ferrari 488 Spider, Range Rover, Bentley Bentayga, Rolls-Royce Wraith and Bentley Continental GT.
His last purchase was a brand new Lamborghini Aventador. He took delivery of the supercar worth ₦290 million last month.