12 Emergency Essentials You Should Always Keep in Your Car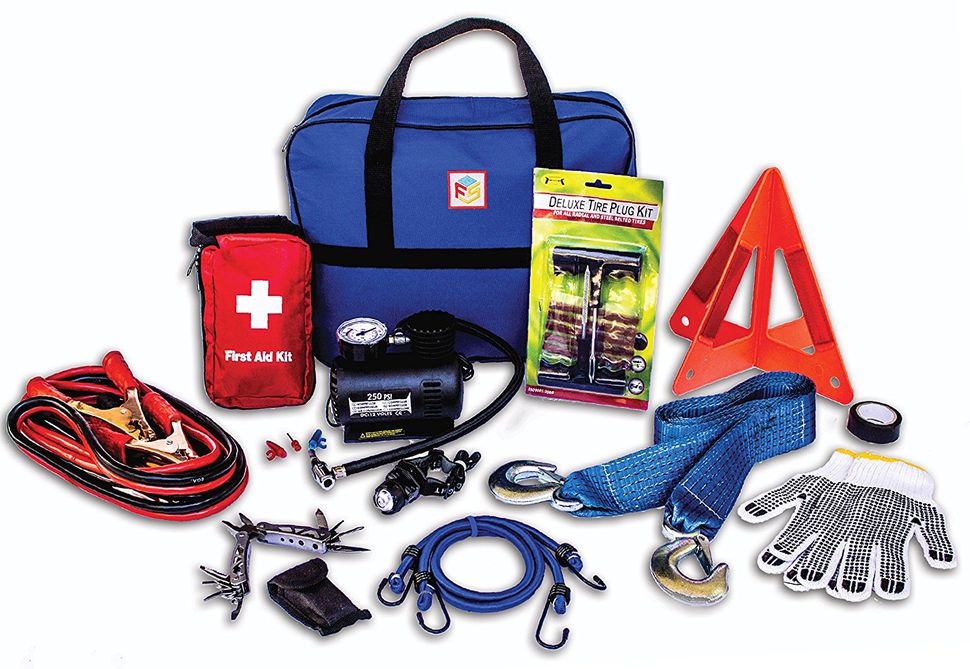 A car emergency kit is one of those things that you don't think much about until it's too late. Then you'll wish you didn't leave home without one.
Smart drivers keep a safety pack in their boot,so they're always prepared in case of emergency.
Here is what to put in yours in case of breakdown, accident or other unforeseen circumstances.
1)First-aid kit
These includes band-aids,adhesive tape,gauze pads, aspirin,antiseptic wipes,antiseptic cream or ointment.
2)Flashlight and extra batteries
Always remember to change the flashlight batteries every few months for non rechargeable types.The flashlight should be waterproof.
3)Siphon pump or hose
A siphon pump or hose can come in handy if you run out of fuel miles from a filling station,and a good samaritan offers a little fuel from his/her tank.
4)Jumper cables
In case your car battery goes dead.And of course,you should know how to use them.6 to 8 feet in length and coated with at least 8-gauge rubber will be ideal to bring your car back to life or offering a charge to someone else.
5)Gloves
Protecting your hands is a must,no matter what the temperature.Get a sturdy mechanic gloves made of leather or a rubber and synthetic combination.
6)Tow rope
These can be invaluable to help get you out of a jam.To use the tow rope,you'll need to find another car that's able to tow yours to safety.
7)Warning triangles
Make certain other motorists can see you,day or night.
8)Phone charger
As important as your phone itself.Add an adapter for the cigarette lighter if your car doesn't have a usb port.
9)Water
In case of an emergency,they'll provide sustenance until help arrives.
10)Extra clothes
For unexpected outdoor adventures,pack a rain jacket and at least one layer of clothing to keep you warm.
11)Umbrella
if you have to wait outside your car during rainy or sunny periods.
12)Basic tools
Always be sure to have at least three tools on hand
A screwdriver
Spanners to tighten up something that's been loosened by vibration like your battery terminals.
A utility knife in case you ever need to cut yourself out of your seatbelt after an accident.
See Related Post Lagos to install 13,000 CCTV cameras for emergency response