20 Yoruba Actors & Actresses And The Cars They Drive (PHOTOS)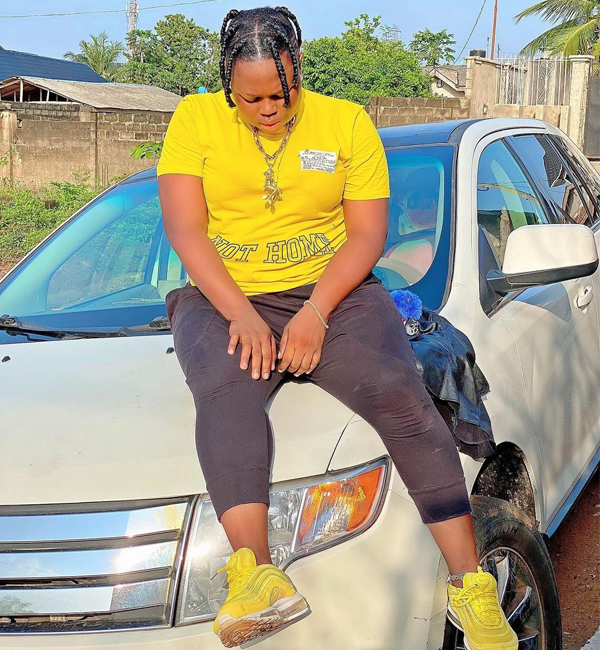 The Yoruba movie genre of the Nigeria film industry has been applauded for promoting cultural and social values.
The sector has being particularly rewarding for many of its practitioners. This has enabled them to afford fancy acquisitions like expensive automobiles.
In this article, we will be showcasing some Yoruba Nollywood actors and filmmakers and the vehicles that they drive.
Olatayo Amokade (Ijebu)

– Mercedes Benz C300/Lexus RX350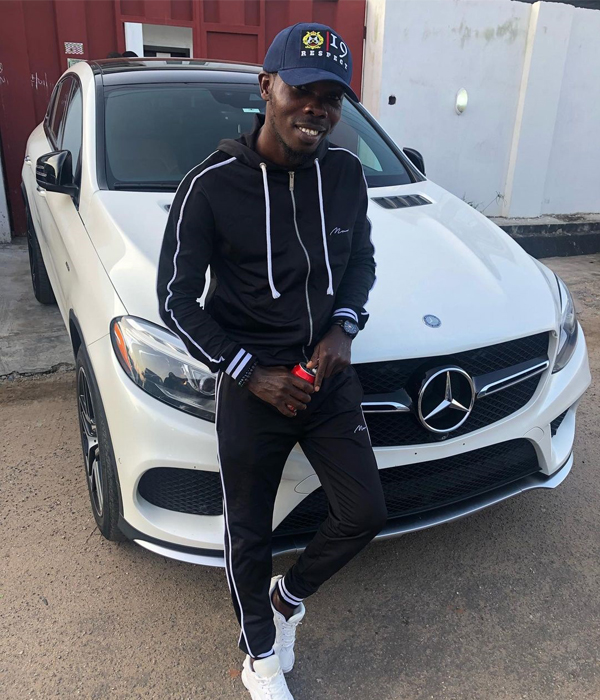 In June 2018, comic actor, Olatayo Amokade, popularly known as Ijebu, got himself a white Mercedes Benz C300.
He also drive a Lexus RX350.
Olatayo Amokade has featured in movies such as Ale Mi Ni Iyawo Re (2017), Ile Binu Konu (2017), Exclusively Mine (2017), Tuletule (2017), etc.
Biodun Okeowo (Omobutty)

– 2018 Toyota RAV4/ Mercedes-Benz GLK 
In July 2018, actress Biodun Okeowo, popularly known as Omobutty, acquired a brand new 2018 Toyota RAV4.
The graduate of the Lagos State University has featured in movies that includes: Okanjua (2008), Alapo aje (2007) and Ìpèsè (2009).
In February, 2020,  Omobutty joined the league of Mercedes-Benz GLK owners.
Murphy Afolabi

– Infinity JX 35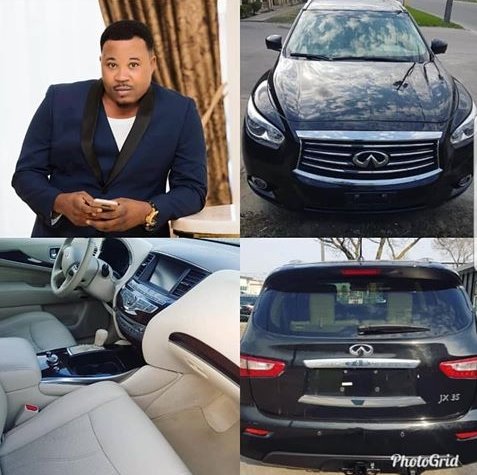 In July 2018, Murphy Afolabi acquired an Infinity JX 35.
The actor who is known for movie like Jimi Bendel (2016), Mafi Wonmi (2008) and Owowunmi (2010) took to social media to announce the vehicle.
 Nkechi Blessing

Sunday

– Toyota Venza/Ford Edge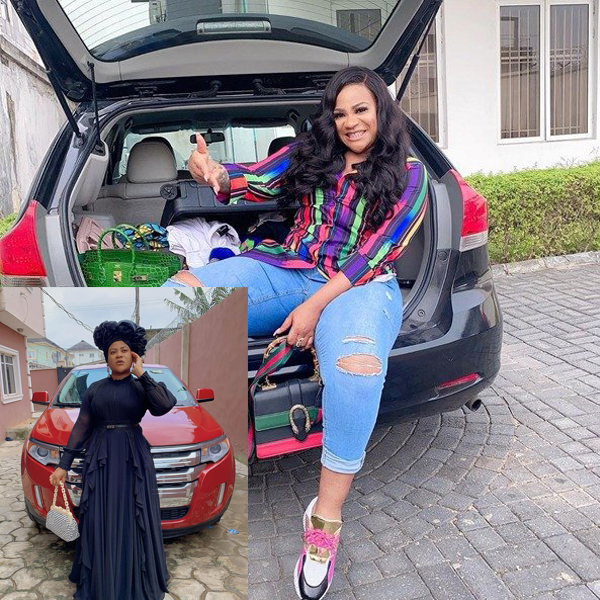 The versatile Nkechi Blessing Sunday features both in the Yoruba and English genre of the Nigerian movie industry.
In June 2018, the fashion entrepreneur from Abia State acquired for herself a Toyota Venza. Nkechi also drives a Ford Edge.
Wumni Toriola

– Toyota Venza
The 32-year old Wunmi Toriola is a graduate of linguistics from the University of Ilorin.
In June 2018, the 30 Days In London star announced on social media that she had acquired a new toy – a Toyota Venza.
Toyosi Jaiyesimi

– Lexus RX 350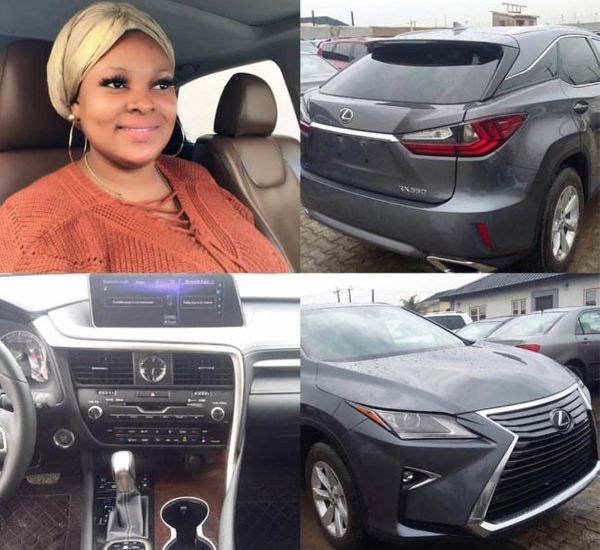 Toyosi Jaiyesimi  is one of the new faces in Nollywood.
In February 2019, the fast-rising actress acquired for herself an SUV – a Lexus RX 350.
Her fellow actor friend, Oluwatobi Adekoya , took to social media to announce the acquisition.
Tajudeen Oyewole Abija

– Toyota Matrix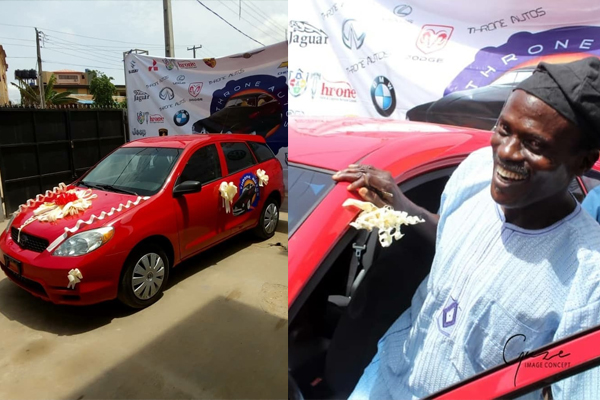 In March 2019, veteran actor, Tajudeen Oyewole a.k.a. Abija was presented with a Toyota Matrix by a car shipping company in Lagos.
Present there at the car presentation ceremony were comic actors Jigan Babaoja, Mr. Latin, Itele and a host of other Nollywood actors.
Dayo Amusa 

–  Bentley Continental GT
In April 2019, popular filmmaker and entrepreneur, Dayo Amusa acquired a Bentley Continental GT.
The Proprietress of PayDab Schools, which has two locations in Ibadan and Lagos, shared a video of her new acquisition on her Instagram page.
Taiwo Hassan AKA "Ogogo" 

–

Toyota Venza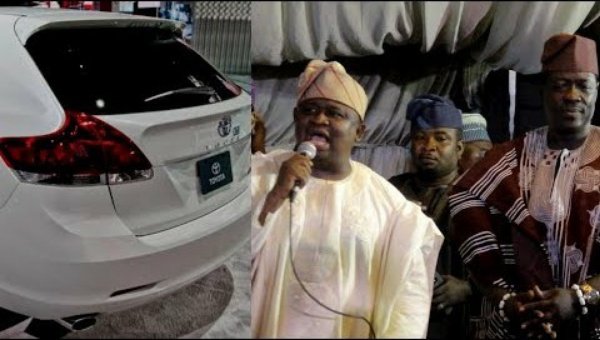 Taiwo Hassan is known famously in the Yoruba movie industry as "Ogogo". On 6 December 2019, he celebrated his 60th birthday .
In attendance at his birthday party was Musiliu Akinsanya aka MC Oluomo, Senator Solomon Olamilekan Adeola, aka Yayi, as well as fellow Yoruba movie artists.
During the event, Ogogo got a surprise gift of a Toyota Venza from Senator Adeola.
Yomi Fabiyi

  – Ford Edge
Yomi Fabiyi is a director and producer in Nollywood Yoruba movie genre. He has produced several award-winning movies.
In August 22, 2019, he shared a snap grid of the new Ford car.
The filmmaker revealed that he had bought the car, a piece of land, film equipment, office equipment from the proceeds from the sales of his movie 'SAADAT'.
Toyin Abraham

  –

Mercedes Benz CLA 250
Toyin Abraham began acting in 2003. The 35-year-old thespian, who hails from Edo State, was also nominated for Best Supporting Actress in a Yoruba film titled Ebimi ni during 2013 Best of Nollywood Awards.
In October 2019, Abraham acquired a Mercedes Benz CLA 250.
Taiwo Akinwande  AKA Yetunde Wunmi

  – Lexus SUV
Alhaja Taiwo Akinwande Hassanat known as Yetunde Wunmi is a veteran movie star.
In February, 2020, an unnamed person surprised veteran Yoruba actress Taiwo Akinwande "Yetunde Wunmi" with a Lexus SUV gift during her 60th birthday celebration.
Ibrahim Yekini Bakare

– Toyota Highlander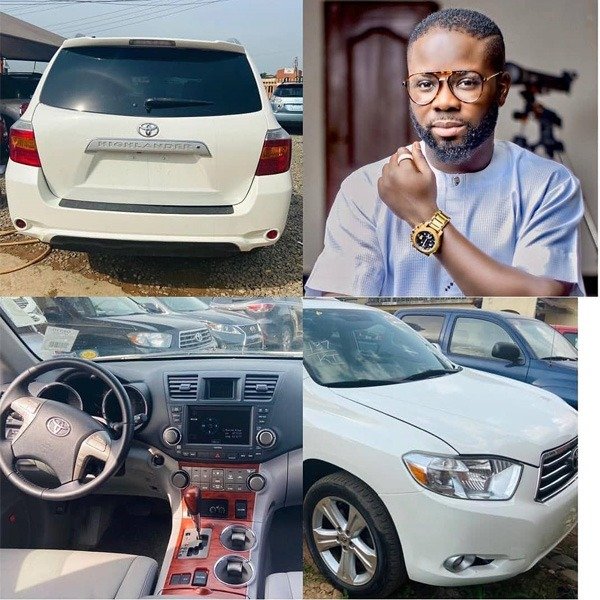 Ibrahim Yekini Bakare is known in his industry circle as Itele d'icon. The award winning actor, movie producer and scriptwriter was born on January 1, 1980 in Bariga, Lagos state.
He has featured in movies such as Anini (2015), Kesari (2018), The Chef (2018), Billionaire's Daughters (2019), etc.
On April, 2020, Yoruba actor and filmmaker, Yekini Bakare, took delivery of a Toyota Highlander.
 Mercy Aigbe

– Toyota Prado/Mercedes-Benz GLA 250
In December 2018, Mercy Aigbe, the Edo-born actress got herself an early Christmas gift of a new Toyota Prado.
In 22 May, 2020, the mother of two added to her car collection a Mercedes-Benz GLA 250. The 5-seater Mercedes-Benz GLA 250 SUV was reported to have cost her about ₦12 million.
Bewaji Folashade

– Toyota Venza
In addition to being a regular face in the Yoruba movies scenes, Bewaji Folashade also featured in popular TV series, Tinsels.
In June 2020, the film star bought her first car, a Toyota Venza. According to Bewaji, the SUV is her first major achievement in 2020.
Ariyo Oluwakemisola Apesin

  – Toyota Venza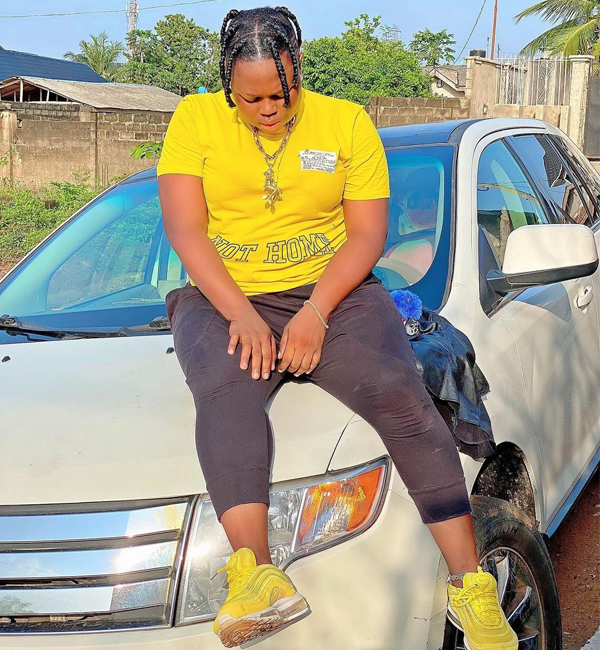 In July 7, 2020, actress Ariyo Oluwakemisola "Kemity" Apesin  joined the growing list of Yoruba actresses who have acquired a car this year.
This happened when she acquired a Ford Edge SUV.
Ayonimofe Onibiyo AKA "Aolat"

– Toyota Venza
Fast-rising Nigerian actress and movie producer, Ayonimofe Onibiyo is best known for her role in the Yoruba movie "Aolat".
In addition to being a regular face in the Yoruba movies scenes, she has also produced several hit movies, including Ebu Ika, Sayemidotun, Tania, Folajimi and Aolat.
In July, 2020, actress, Onibiyo bought a Toyota Venza SUV. The Business Administration graduate of the Ibadan Polytechnic graduate took delivery of the vehicle in  Toyota in mid-April 2020.
Kunle Afolayan 

– Vintage Car Collection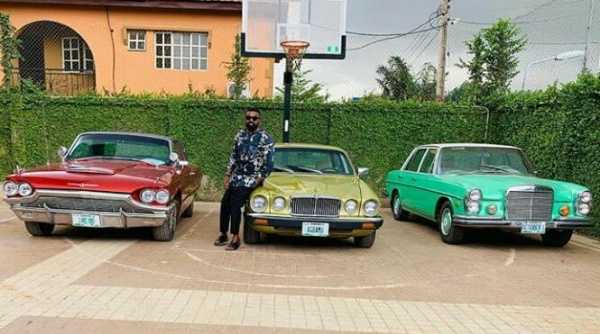 46-year old award-wining filmmaker Kunle Afolayan has made several popular films. They include: Irapada (2006), The Figurine: Araromire (2009), October 1 (2014), Phone Swap (2012), The CEO (2016), Mokalik (2019), etc.
Afolayan is one of Nigeria's biggest collectors of vintage cars.
His collection include a 1929 Mercedes-Benz Gazelle, 1965 Ford Thunderbird, 1979 Jaguar XJ Series III, 1965-1972 Mercedes Benz SE (W108/W109),
Iyabo Ojo

– Range Rover Evoque 
42-year old Alice Iyabo Ojo is a film actress, director, and producer. She has featured in over 150 films, and has produced more than 14 of her own.
In September 2020, Nollywood Yoruba actress Iyabo Ojo received a brand new Range Rover Evoque gift.
The gift was from her Goddaughter, the GMD of Gracias Group of Companies, Dr. Ololade V Abuta.
Kemi Korede

– Toyota Rav4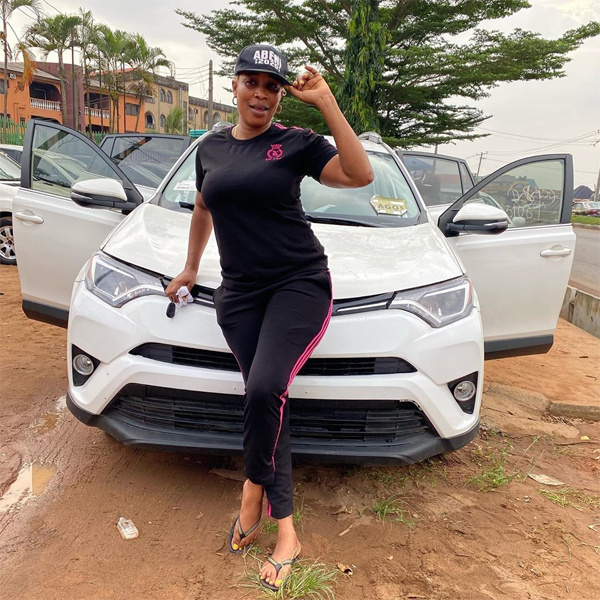 Kemi Korede's real name is Oluwakemi Adetoro Ojo. She is an award-winning actress, movie producer and TV personality.
The Agege-born filmmaker recently acquired a 2018 Toyota Rav4 Limited Edition.
On 10 November 2020, the filmmaker announced the new whip on Instagram to her 670, 000 Instagram followers earlier today.