2 Nigerian Celebrities That Park Their Expensive Cars In Their Sitting Rooms (PHOTOS)
Some individuals have decided to take the traditional concept of a garage to another level. Nigerian Celebrities
This set of people opted for the unconventional by situating their garages right inside their living rooms.
In some cases, it seems like these individuals cannot bare to have their beautiful rides out of their sight, hence the need to park their cars inside the house. Nigerian Celebrities
Well, to some people, this may seem extravagant or even a bit ridiculous.
However, one thing we cannot deny is that these cars parked in the sitting rooms of their owners enhanced the decor of the room and elevate their level of modernity and luxury.
In this article, we would be putting on the spotlight two Nigerian personalities who created a garage for their fancy cars right inside their living rooms. So, enjoy the read.
Dino Melaye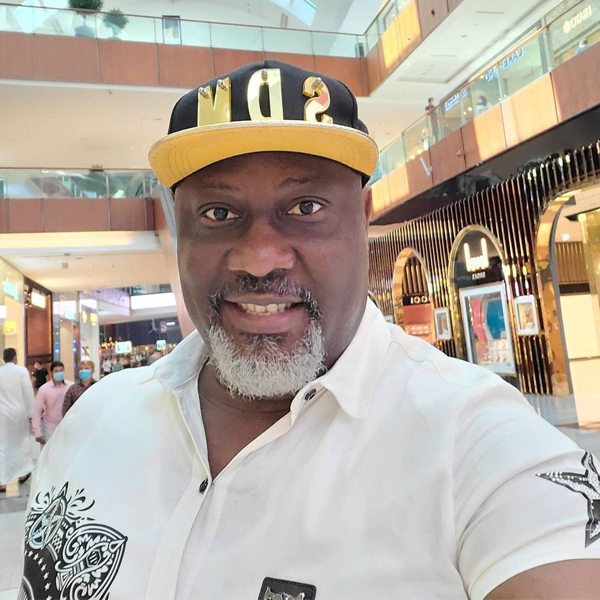 Senator Dino Melaye is one Nigerian politician that requires no introduction.
The Kano-born Kogi former lawmaker is famous for his eccentricities, intra and extra-parliamentary dramas.
Dino's garage is one of the most famous in the country. His love for acquiring expensive cars – especially vintage cars – is legendary. Nigerian Celebrities
His garage boasts of cars such as Ferrari California, Lamborghini Gallardo, McLaren MP4-12C, Rolls-Royce Phantom, Bentley Mulsanne, Mercedes Benz G Wagon – and several vintage cars.
With this number of cars, one is bound to have parking space challenge.
Perhaps, this informed the need for Dino to have a parking space right inside one of his living rooms.
The former lawmaker have been known to park some of his luxury cars – especially a Rolls Royce Phantom Drophead – in his living room. Nigerian Celebrities
The former lawmaker uploaded pictures of the car parked in his luxurious living room on Instagram.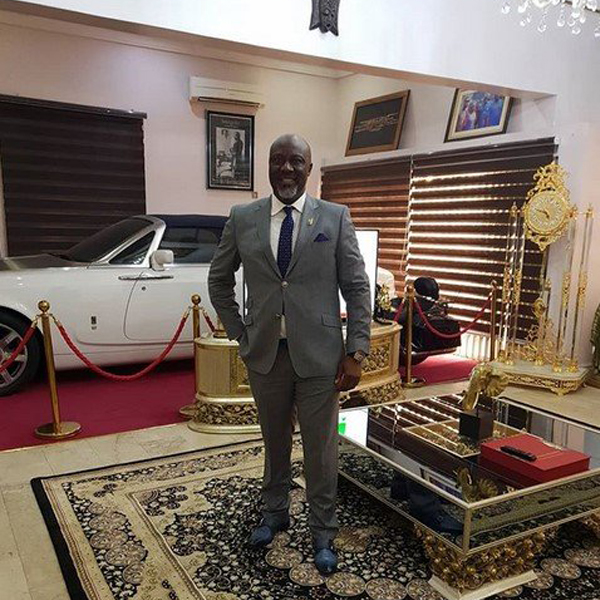 Okwudili Umenyiora aka "Dilly"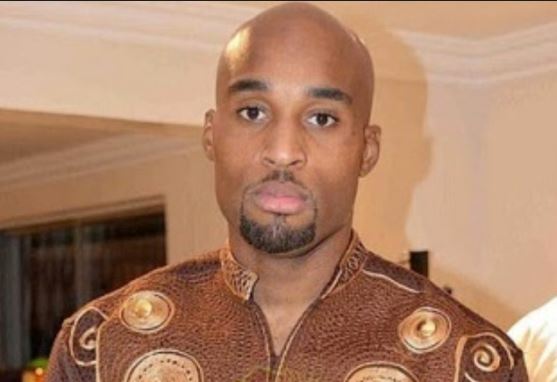 Okwudili Umenyiora is the UK-born owner of popular Lagos-based car sales company – Dilly Motors Limited.
He is also the owner of the prominent recording label, Eric Manny Entertainment. The record label was once home to popular musician, Runtown. Nigerian Celebrities
Okwudili owns a famous and extremely luxurious mansion located in Lekki Phase1, Lagos.
The magnificent edifice is considered as one of the most beautiful and expensive homes in Nigeria.
The extravagant architecture features an indoor swimming pool, LED TV integrated on the floor, an elevator in the glass shaft, indoor garages that houses some of Dilly's luxurious vehicles that include his Rolls Royce and Lamborghini.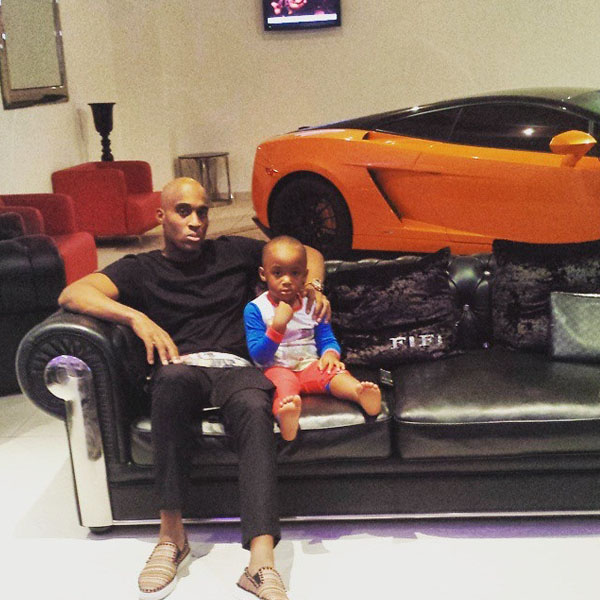 However, one of the mansion's most popular component is a garage right inside one of the living rooms. The garage features a rotating platform that cars are mounted on. Nigerian Celebrities
Several videos and images of spinning cars such as a 2018 Lexus SUV, a Rolls-Royce Phantom and a Lamborghini have been released to the public. Watch the spinning Rolls-Royce Phantom in the video below.
VIDEO