2018 Mercedes-AMG GT Four-Door. Set For Production (Photos)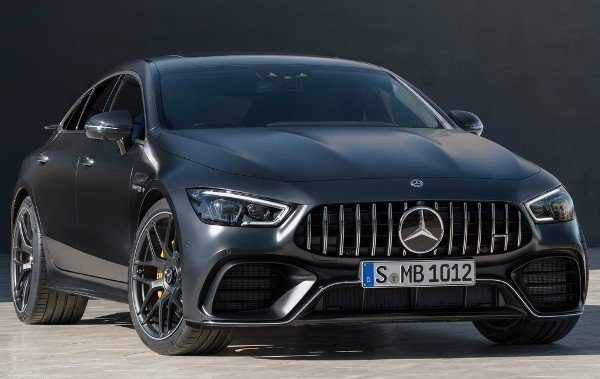 Mercedes Benz guys are down for cool business. In just a year, this car moved from concept car to production model. The Mercedes-AMG GT 4-Door Coupe has finally been revealed at the 2018 Geneva Motor Show.
Extending the AMG GT family to three models alongside the two-door Coupe and Roadster, the 4-Door Coupe is "the first four-door sports car from Affalterbach" to go on sale.
Unlike the two-door AMG GTs, Mercedes-AMG is launching the 4-Door with both turbocharged V8 and straight-six petrol engine options.
The V8 is the same 4.0-litre twin-turbo unit found in various AMG models, and in S form it produces 630bhp and 900Nm of torque. That's enough to take the two-tonne four-door Coupe from 0-62mph in a claimed 3.2 seconds and on to a top speed of 196mph. The non-S version is also available, making 577bhp and 800Nm of torque. That car's 0-62mph time is 3.4 seconds, and it hits 193mph
Both variants put their power through a nine-speed automatic transmission and permanent four-wheel drive with a variable torque split. Initial economy figures claim both versions are capable of 25mpg and emit 256g/km of CO2.
More upmarket touches, such as the LED backlighting and individual air vents, are taken from the firm's most luxurious models, but the large centre console, with a central gearshift flanked by eight large switches, is a trademark of the AMG GT models.
Mercedes has moved the drive mode select function to buttons mounted on the steering wheel, alongside the loud exhaust mode button and a Porsche-like quick-response 'S+' performance toggle switch. Trim options include everything from quilted cream leather to a carbon and Alcantara theme.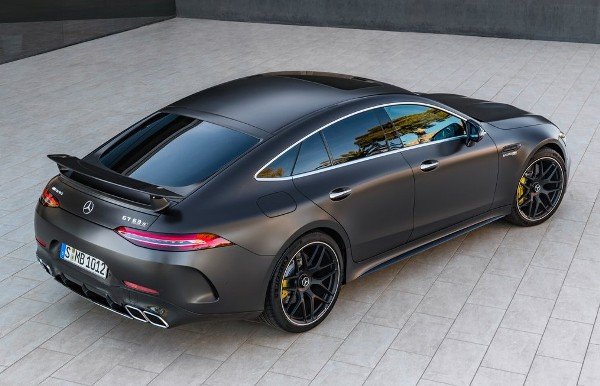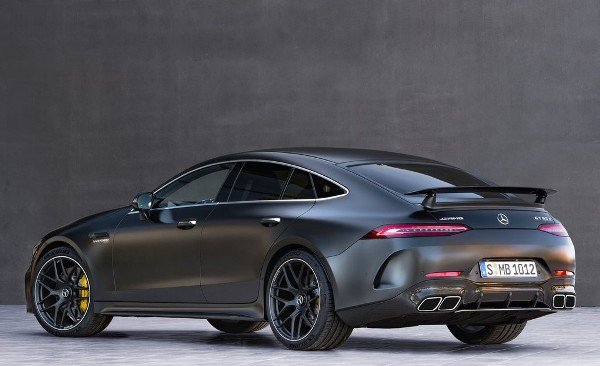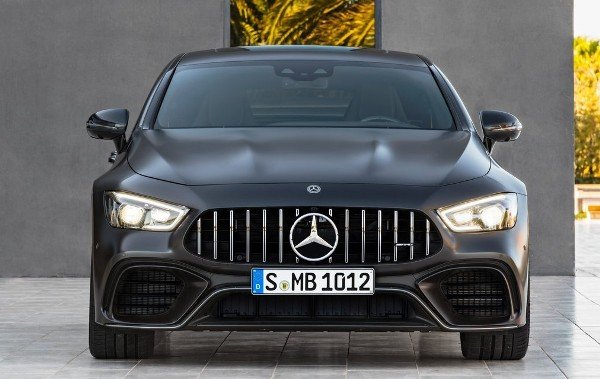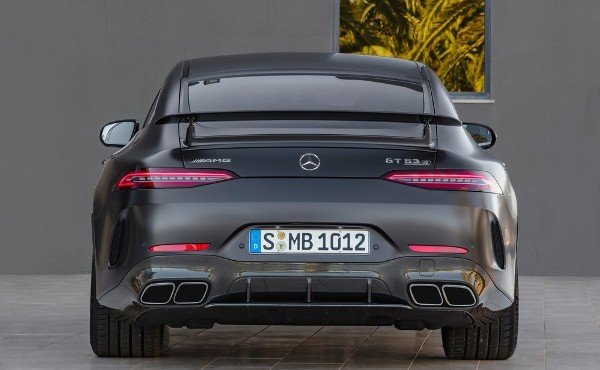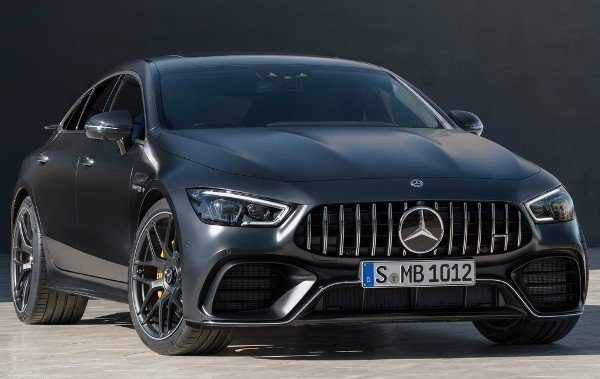 culled from AutoExpress