2018 Range Rover Gets A Facelift And Dashlift (Photos And Video)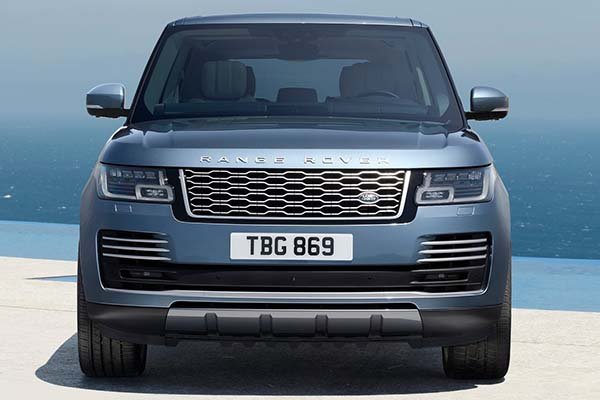 Redesigned cabin delivers peerless refinement – whether travelling for business or pleasure
New plug-in electric-petrol powertrain elevates the serene comfort of Land Rover's flagship SUV
Elegant and intuitive Touch Pro Duo infotainment system with twin high-definition touchscreen controls is a digital butler fit for the 21st Century
New 557 hp Range Rover SVAutobiography Dynamic mixes sumptuous interior with V8 supercharged performance (0-60mph in 5.1 seconds).
More than ever, the 2018 Range Rover represents the pinnacle of luxury travel, making every journey a treasured experience whether driving or being driven.
Comfort-enhancing functions transform the travelling experience for the driver and passengers. The front seats feature 24-way movement thanks to the new seat frames, with wider and deeper foams as well as heated arm rests. In the rear a completely redesigned cabin and seating layout create a tranquil sanctuary with no compromise to the rear load space.
See Related Post Governor Ambode's Bulletproof Official Range Rover Sentinel (Photos)
If you're working while being driven, up to 17 connection points including domestic plug sockets, USB, HDMI and 12-volt are all available; 4G Wi-Fi hotspots for up to eight devices and convenient storage are all designed for the business traveller.
The cabin is tailored for relaxation with luxurious seats offering 25 massage programmes thanks to Hot Stone massage technology within the seat backs.
Wider, softer seats offer sumptuous comfort. Reclining by up to 40 degrees, they make the most of the additional 186mm legroom (now 1,206mm in total) and can be deployed at the touch of button. The exemplary comfort extends to heated and cooled seats, plus heated arm, foot and calf rests. For additional convenience and personalisation, all seat functionality can be controlled via a smartphone app, whether inside or outside the vehicle.
Touch Pro Duo, codenamed 'Blade', combines two high-definition 10-inch touchscreens on the centre console working in perfect harmony. Information can be swiped from one screen to the other, making the layout highly intuitive and engaging to operate, with unrivalled functionality.
The new Range Rover has been enhanced with further technologies for greater comfort and convenience:
> Gesture sunblind: opened and closed by an advanced gesture control system that senses an occupant's hand movement. All it takes to open the blind is a rearward swipe in front of the rear view mirror, and forwards to close
> Air Cabin Ionisation: uses nano-sized charged water particles to cleanse and purify the air for enhanced passenger wellbeing
> Pixel-laser LED headlights: advanced technology is brighter and yet intelligently blanks sections of LEDs to avoid dazzling oncoming drivers
> Activity key: customers can securely lock and unlock their vehicle without the need to carry a conventional key fob
See Related Post Governor Ambode's Bulletproof Official Range Rover Sentinel (Photos)