GM SURUS Is A Driverless Truck With Fuel Cell Technology (Photos)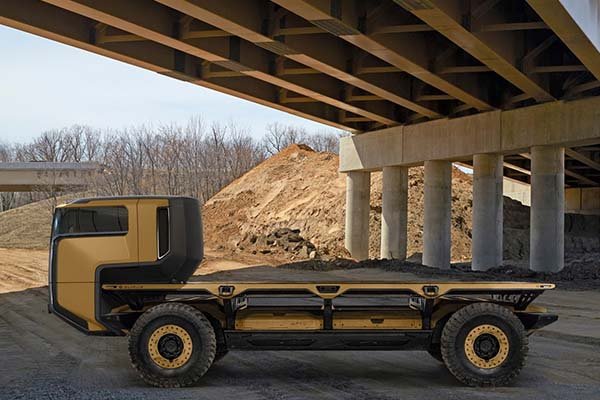 General Motors aims to solve some of the toughest transportation challenges created by natural disasters, complex logistics environments and global conflicts. They have come up with a Silent Utility Rover Universal Superstructure (SURUS), a flexible fuel cell electric platform with autonomous capabilities. The commercially designed platform could be adapted for military use.
SURUS leverages GM's newest Hydrotec fuel cell system, autonomous capability and truck chassis components to deliver high-performance, zero-emission propulsion to minimize logistical burdens and reduce human exposure to harm.
Benefits include quiet and odor-free operation, off-road mobility, field configuration, instantaneous high torque, exportable power generation, water generation and quick refueling times.
SURUS will deliver highly mobile autonomous capability and agility in unpredictable terrain. Operating multiple vehicles in a leader-follower configuration could reduce manpower needed.
See Related Post 6 Signs Your Sparkplugs Need To Be Replaced
See Related Post 6 Signs Your Sparkplugs Need To Be Replaced
Also See: Buy and sell cars faster on Carmart NG