Amazing Toyota Hilux Hilly Limited Edition Unveiled (Photos)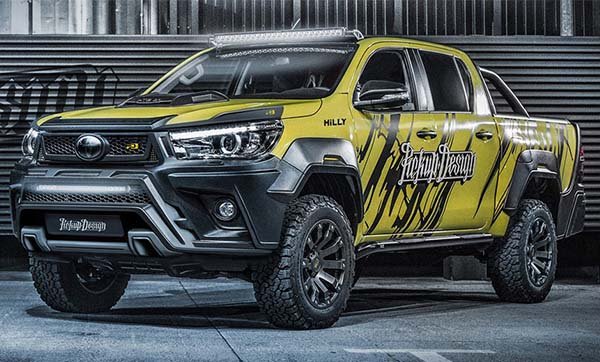 If you've not been able to get a ride that would give you beauty on a night out and practicality on the worst roads, this Toyota Hilux Hilly Limited Edition is here to solve that problem.
It was designed by Carlex Designs which modifies exotic sport cars as well as luxury cars.. Now, they've decided to make a first attempt on a pickup and they chose the Hilux. The transformation is drastic.
The front fascia gets a custom grille, LED lights and a massive bumper. It also gets nice black wheels, spoilers on the rear and black and red leather on the interior.
The price tag will be in the range of N20million. Would you buy for that price? or it's not nice enough for you?
See more photos and don't forget to like, rate and share.
See Related Post 2017 Toyota Hilux Gets The TRD Pack With N20m Price Tag (Photos)
See Related Post 2017 Toyota Hilux Gets The TRD Pack With N20m Price Tag (Photos)