Will You Buy This Porsche Mission E For N45million? (Photos)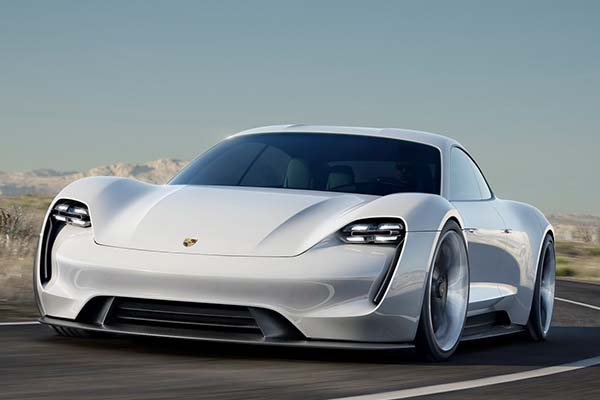 The Porsche Mission E was unveiled at the Frankfurt Motor Show 2 years ago and sales will commence in 2019. The selling price will be about $85,000 which will cost minimum of N45million in Nigeria after shipping and clearing.
It is expected to have more than 600hp with 0-60 time in less than 3.5 seconds and top speed in excess of 250 km/h.
When it arrives, it will be the first all-electric vehicle from Porsche and it will come with a fast-charging feature that will make it charge from 0-80% in 15 minutes.
"With 350kW fast-charging, this will be a reality. It will be enough for a 400km (250-mile) range on an 80% charge," company chairman Oliver Blume said.
See Related Post You've Been Pronouncing "Porsche" Wrongly. This Is The Correct Pronunciation (Video)
See Related Post You've Been Pronouncing "Porsche" Wrongly. This Is The Correct Pronunciation (Video)